Tell Me Lies Showrunner Says The Initial Finale Plans Didn't Include The Engagement Party Scene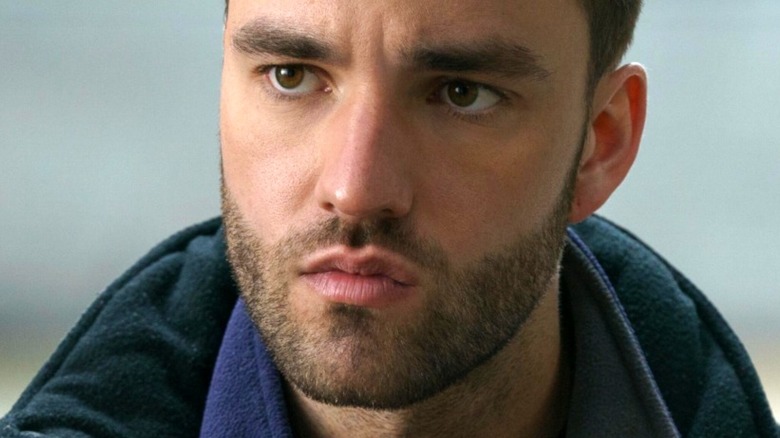 Josh Stringer/Hulu
What happens when you take two damaged people with a vast collection of secrets and throw them into a tumultuous relationship for eight years? That is the very specific question that Carola Lovering's novel "Tell Me Lies" tackled when it was published. The story of the newest best toxic duo unable to quit a bad relationship was prime fodder for adaptation, and it wasn't long before Hulu snapped up the rights. Starring Grace Van Patten as protagonist Lucy Albright, the television series deviates slightly from the book. However, this is by design. To fill out an entire television series, changes were required.
But the inciting incident in the pilot episode remains the same in spirit. After attending an engagement party for a friend, Lucy is surprised to see her turbulent ex Stephen (Jackson White) in attendance. This kicks off a series of flashbacks that show exactly how the two met and became drawn to each other. This scene is so essential to the structure of the series that it even makes a reappearance in the Season 1 finale. It is the perfect bookend to a wildly chaotic season, and yet, showrunner Meaghan Oppenheimer didn't always have plans to include it.
The sequence recontextualizes an entire season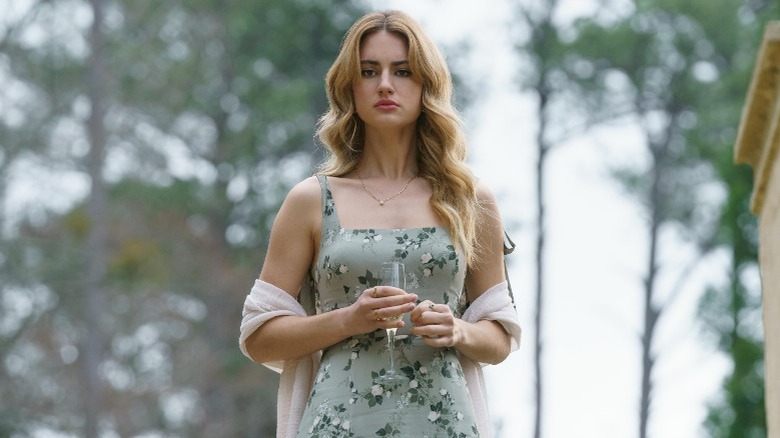 Josh Stringer/Hulu
How much can one person go through during a relationship? As Season 1 of "Tell Me Lies" seems to demonstrate: a lot. Though there are still many questions swirling in the minds of viewers who are hungry for Season 2, the resolution of the first season has a lot to answer for. Stephen is the ultimate manipulator who lies as easily as breathing. And with a season of trying to keep straight what is the truth and what is a tall tale, it makes sense to go back to the beginning. But even so, replaying the engagement scene at the end of the season didn't come to fruition until the episode made it to the editing room.
"Initially, I wasn't going to repeat that first engagement party scene in the finale," Meaghan Oppenheimer confessed to Decider. "It was going to cut to when she sees Stephen again. But in the edit, we thought, 'What happens if we put that whole scene back and replay it?' And it was so fun, because so much makes sense that didn't before and there are even more questions now." With the same scene from the pilot being replayed, viewers can get a better grasp on what is truly going on. But at the same time, new questions are unavoidable. "Tell Me Lies" has yet to be renewed for a second season, and fans wait with bated breath to find out what happens next.