Sam & Kate Is Actually The Fourth Film Featuring Sissy Spacek And Her Daughter Schuyler Fisk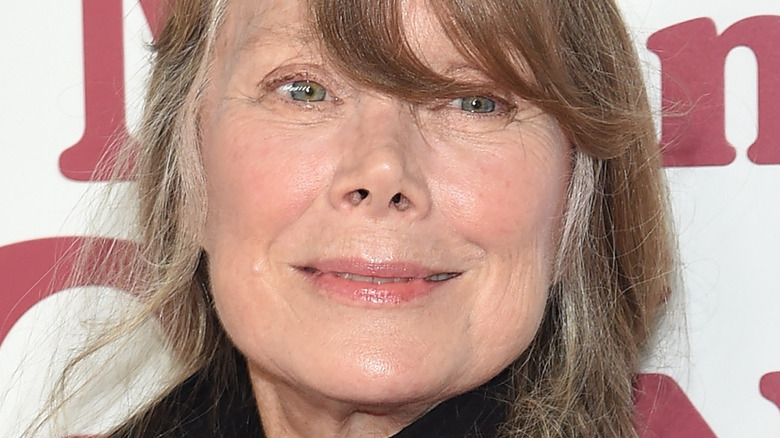 Jamie Mccarthy/Getty Images
The upcoming romantic comedy-drama "Sam & Kate" takes an unusually family-oriented approach to casting. The film, which stars Dustin Hoffman and Sissy Spacek (who took bizarre steps to get into character for her iconic starring role in "Carrie"), also stars the actors' real-life children, playing their characters' children in the movie. Dustin Hoffman's son Jake Hoffman plays Sam, while Spacek's daughter Schuyler Fisk plays Kate, giving both film legends the chance to play the parents of their real-life kids on screen.
As it happens, this is not the first time that either parent-child pair have worked together. Jake Hoffman's IMDb listing reveals appearances as a child in his dad's films "Rain Man" and "Hook," and another small role in his early 20s in "I Heart Huckabees."
Fisk had a similar career trajectory, appearing with her mother in three of her films as a child. So even though "Sam & Kate" is something of a casting milestone in Hollywood, it's the fourth time the mother and daughter have appeared in the same film.
Schuyler Fisk made three appearances in her mothers' films in the 90s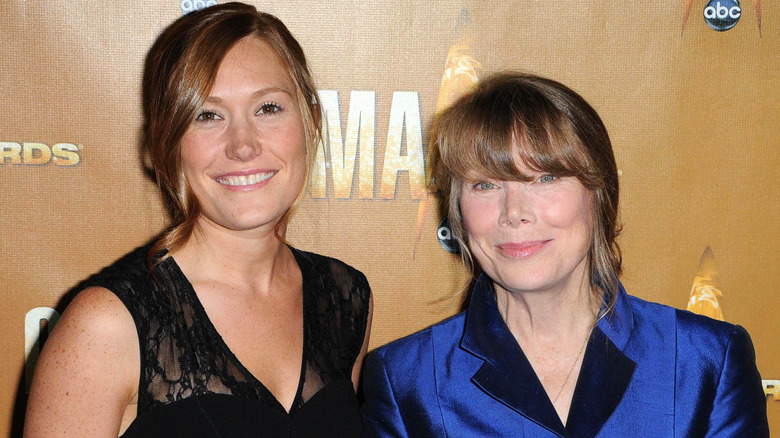 s_bukley/Shutterstock
Schuyler Fisk's IMDb page tells the tale of her early screen roles. Although the film was directed by her father, legendary production designer Jack Fisk, she did not appear with her mom Sissy Spacek in her film debut, 1990's "Daddy's Dyin'... Who's Got the Will?" However, the mother-and-daughter duo appeared in the civil rights drama "The Long Walk Home" that same year; the movie also starred Whoopi Goldberg and Ving Rhames. The following year, in 1991, Fisk appeared in another of her mother's films, "Hard Promises," which also starred William Petersen. Then, in 1994, Fisk was seen in "Trading Mom," a comedy starring Spacek. Fisk is credited as "Suzy" in the film.
That makes "Sam & Kate" the fourth feature film collaboration between Spacek and Fisk. But there is one more screen collaboration that should be noted here.
On Season 1 of the Hulu horror series "Castle Rock," Spacek returned to the world of Stephen King following her iconic performance in "Carrie." She plays Ruth Deaver, the estranged adoptive mother of protagonist Henry Matthew Deaver (André Holland). If you've seen the show, you might remember some regular flashbacks showing Ruth as a younger woman -– in these flashbacks, the character is played by none other than Schuyler Fisk.