Echo 3 - What We Know So Far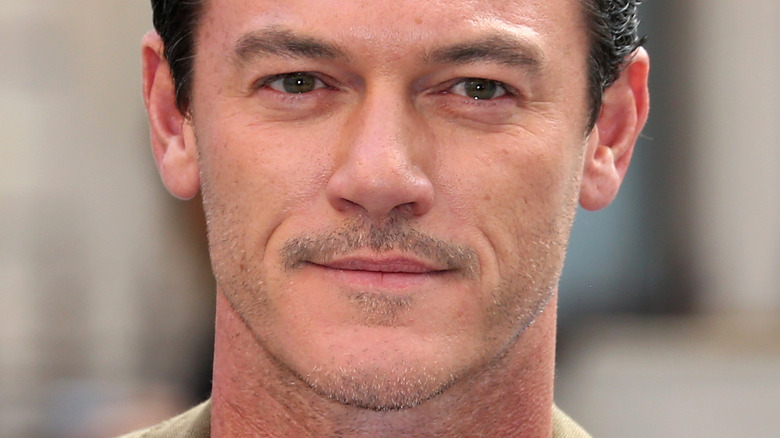 Fred Duval/Shutterstock
Who would have thought Apple TV+ would become the go-to destination for high-quality television and films? Pundits and critics lambasted the tech giant for attempting to foray into streaming, pleading for the company to scrap its side project entirely just months after its late 2019 launch (via Forbes). It turns out most viewers were wrong, as Apple's streaming service became the home of "Ted Lasso," "Severance," "The Morning Show," and the Oscar-winning "Coda."
With a variety of programming under its belt, Apple TV+ has cemented itself as a must-have service for cinephiles and television purists alike. With a slew of awards wins under its belt, creatives from all genres are flocking to Apple TV+ to create the next big streaming sensation. Could the streamer's next major hit be "Echo 3," a chaotic thriller filled with bombastic action sequences and ripe geopolitical commentary? Spearheaded by an award-winning writer and rounded out with a top-tier cast, "Echo 3" should be on the radar of any action junkie or Apple TV+ fan.
When will Echo 3 be released?
"Echo 3" will debut on November 23, 2022, on Apple TV+. The series will kick off with three episodes at launch, with subsequent episodes dropping weekly. The streamer has confirmed that "Echo 3" consists of ten episodes and will conclude on January 13, 2023. The series will start its run just a day before Thanksgiving weekend, giving audiences plenty of downtime to enjoy the thriller with their families and friends. Over the long weekend, "Echo 3" will compete with Hulu's "Welcome to Chippendales," which debuts on November 22, 2022.
"Echo 3" is set to be the streaming giant's final major television debut for 2022. Taking a look at this year's offerings, 2022 has been a solid and varied year for Apple TV+ thanks to shows like "Severance," "WeCrashed," "Loot," and "Shantaram." The year also saw the continuation of shows like "Mythic Quest" and "Ghostwriter." On the cinematic front, 2022 saw the release of "The Greatest Beer Run Ever," "Cha Cha Real Smooth," and the Oscar-hopefuls "Causeway" and "Emancipation."
What is the plot of Echo 3?
Apple TV+ describes "Echo 3" as an action-packed thriller. The series starts with American scientist Amber Chesborough being kidnapped around the Colombia-Venezuela border. Held hostage by a rogue group, Amber reveals to her captors that her family is very dangerous. Once the news of her disappearance makes its way to America, Amber's brother Bambi (Luke Evans) and husband Prince (Michiel Huisman) begin to dive deep into the investigation. Both men have extensive military backgrounds and realize that help isn't on the way, especially after Bambi tries his best to get into contact with his sister. With no other choice, the duo takes matters into their own hands, which unearths a web of lies, deceit, and conflict as they head to South America.
The series is based on the Israeli series "When Heroes Fly," which in turn is loosely adapted from the Israeli book of the same name. The original series focuses on four former Israeli Defense Force soldiers who go to Colombia to investigate the disappearance of a woman who was once presumed dead. Variety confirms that "When Heroes Fly" is on track to receive a second season, which could mean that "Echo 3" could potentially receive the same treatment.
Who is starring in Echo 3?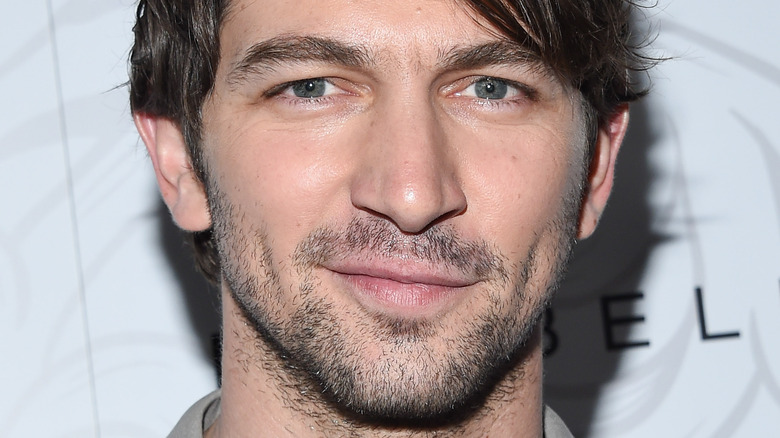 DFree/Shutterstock
At the center of "Echo 3" is Jessica Ann Collins, who plays Amber Chesborough, the kidnapped scientist. After a series of guest appearances on "Law & Order: Criminal Intent" and "CSI: Crime Scene Investigation," Collins appeared as a series regular in "Rubicon" and "Revolution." On the big screen, fans have seen the "Echo 3" star in projects like "Zero Dark Thirty" and "Free State of Jones." "Echo 3" is set to be Collins' first major blockbuster role. Joining her in the series is Luke Evans, one of the two soldiers searching for Amber. Evans is no stranger to big-budget projects, appearing in the "Fast and Furious" and "Hobbit" franchises. Playing Prince, the second soldier, is Michiel Huisman, who audiences remember as Daario Naharis from "Game of Thrones." Huisman has also lent his talents to "The Haunting of Hill House," "The Flight Attendant," and "The Invitation." 
On the supporting front, "Tragedy of Macbeth" and "The Sandman" actor James Udom will appear in the series as Mitch (per IMDB). "Twin Peaks" and "Batwoman" star Elizabeth Anweis is also set to appear in "Echo 3" alongside Maria del Rosario and Katherine Hughes. IMDB also reveals that Marco Khan and Fahim Fazli will play Al Qaeda members, which is surprising considering the series is set in South America. Could there be a proxy war at play? Tackling a story like that wouldn't be out of the "Echo 3" writer's wheelhouse.
Who is writing Echo 3?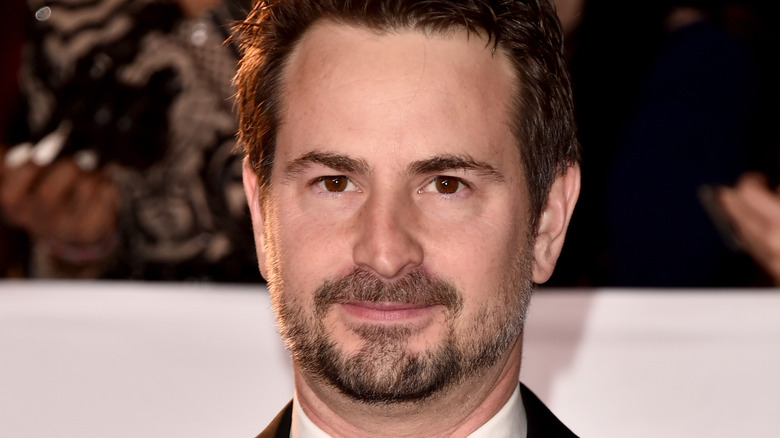 Alberto E. Rodriguez/Getty Images
The upcoming Apple TV+ series is written and produced by Mark Boal. Since the late 2000s, Boal has cemented himself as one of Hollywood's premier screenwriters. With a particular interest in the United States military and geopolitical conflicts, Boal is one of the most qualified storytellers to bring "Echo 3" to life. Prior to joining the series, Boal was responsible for writing the Iraq War-focused "The Hurt Locker" and "Zero Dark Thirty," which peeled back the layers on the manhunt to find Osama Bin Laden.
Based on the Israeli series "When Heroes Fly," Boal and Apple TV+ have tapped original creator Omri Givon to produce the American remake. The series is also produced by Keshet Studios, the Israeli studio behind the original show.
"This is a black ops thriller and tale of international intrigue, set in Colombia, a country I had known only from afar and immediately fell in love with," Boal said in a joint statement with Apple TV+. Boal will get a writing credit on six of the ten episodes. Boal scripted "Triple Frontier" in 2019, a film which focused on a crew of former US Army men planning a heist in South America. A portion of the heist film was also set in Colombia (per Deadline).
Is there a trailer for Echo 3?
The first trailer for "Echo 3" is filled with pulse-pounding action and intrigue. It kicks off in a radio booth with Luke Evans' Bambi speaking into a microphone, hoping to connect to his sister Amber. The trailer then cuts to sweeping shots of South America, where Jessica Ann Collins' Amber is seen in the woods. She is later seen being taken hostage after rapid gunfire shots fill the screen. Footage of Amber being held hostage in Venezuela is accompanied by her discussing her situation. Various shots of the compound she is in are shown, followed by Evans and Michiel Huisman asking an official for help to locate Amber. A motherly figure then tells Evans' Bambi that he has to go down there and find his sister.
Amber's presumable captors then tell her that they don't require money. Rather, it's all "political stuff." She then reveals that her brother and husband are in the special forces, a revelation paired with intense footage of the duo in a snowy region, likely completing a mission. After lamenting that the government won't approve a raid to save Amber, Evans and Huisman's character decide to complete the job themselves. Amber is then seen jumping off of a waterfall in a panic.
Natalie, played by Elizabeth Anweis, then tells the duo, "The CIA wants a war, and you're going to give it to them," implying that Amber's disappearance is linked to a covert operation in Venezuela. An Al Qaeda commander is then seen ranting about American democracy and political influence as shots of action play out. As the trailer calls it curtains, Amber finally assures her captor that her family will rescue her.