La Reina Del Sur's Kate Del Castillo Teases What Fans Can Expect Of Teresa In Season 3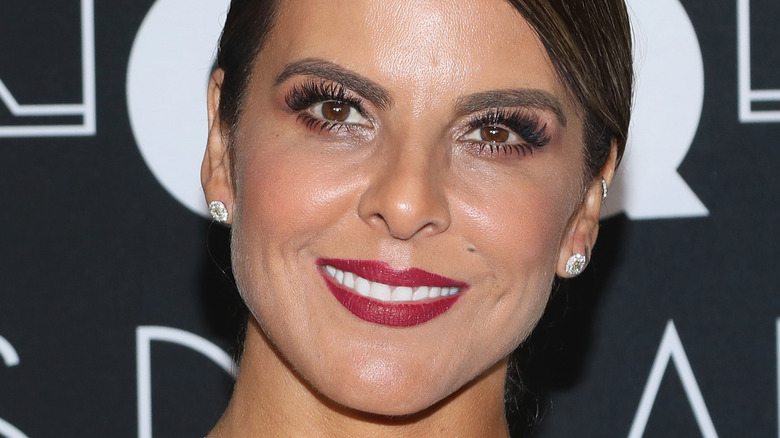 Victor Chavez/Getty Images
Following the cliffhanger at the end of Season 2, "La Reina del Sur" fans can finally let go of that three-year-long breath they've been holding in. Season 3 finally premiered on Telemundo on October 18, 2022.
The Emmy award-winning series, the Spanish-language counterpart to USA's "Queen of the South," follows the harrowing adventures of survivalist Teresa Mendoza, played by Kate del Castillo, who's unwittingly swept into the world of drug cartels. After establishing the most successful drug-trafficking enterprise in south Spain, she becomes the titular Queen of the South.
Following the assassination of her boyfriend, a pilot for the Sinaloan drug cartel, Teresa flees for Spain with help from Epifanio Vargas (Humberto Zurita), her boyfriend's godfather, the Sinaloan drug cartel leader vying to become the Mexican President. Betrayed by her new lover, she is forced to cooperate with the Drug Enforcement Agency to avoid prosecution for illicit drug-related activities. The DEA promises her the chance to disappear if she testifies against Epifanio, who ordered his godson's murder after learning he was an undercover DEA agent. Accepting the offer, she takes on a new identity and heads to Tuscany to raise her daughter, Sofia (Isabella Sierra).
Eight years later, Teresa's peaceful life is disrupted when Sofia is kidnapped. With her daughter as leverage, she's pulled back into the drug-trafficking world by Epifanio. Continuing his quest for the Mexican presidency, Teresa is ordered to remove his main competition by infiltrating the drug enterprise funding his rival and seeking evidence that will expose its connection to the candidate. She is soon reunited with Sofia, finding peace once again, before being pursued by two helicopters, ending in a hell of a cliffhanger.
Kate del Castillo lets fans know what Teresa has been doing for the last four years
Four years later, we find Teresa has been in a United States prison after the deaths of three DEA agents. Of course, the events of Season 3 are set into motion when she escapes.
And after three long years without "La Reina del Sur," it seems that Kate del Castillo is just as excited as we are, as she recently dished on Teresa's exploits in Season 3.
In an interview with Forbes to promote Season 3 of "La Reina del Sur," del Castillo was happy to elaborate on what Teresa has been up to during her four-year stint in the American prison. It seems that while captive, Teresa was busy training herself. According to the actor, she remains the strong woman that we know but better. "What has she been doing during the four years? Working out, not only physically, but also mentally," del Castillo said. "So that's the Teresa Mendoza you have to expect. She wants to see her kid. She wants revenge — and freedom, of course. All of this is so she can go away with her kid and live freely for once in her life."
Continuing to speak passionately about Season 3, del Castillo is happy to let us know that her character has officially left the drug-trafficking underworld altogether, essentially shifting the series into a different genre. "And now, La Reina, she's not dealing drugs anymore. She had to do some things with a drug trafficker in Season 2, but she's out of that business," explains del Castillo. "This season has become like a political thriller, or an action political thriller, let's say. It's like 60 little movies — that's how beautifully shot it is, that's how the production values are in this third one."
Season 3 is currently airing on Telemundo, and it's expected to hit Netflix soon after.