Here's When You Can Watch Don't Worry Darling At Home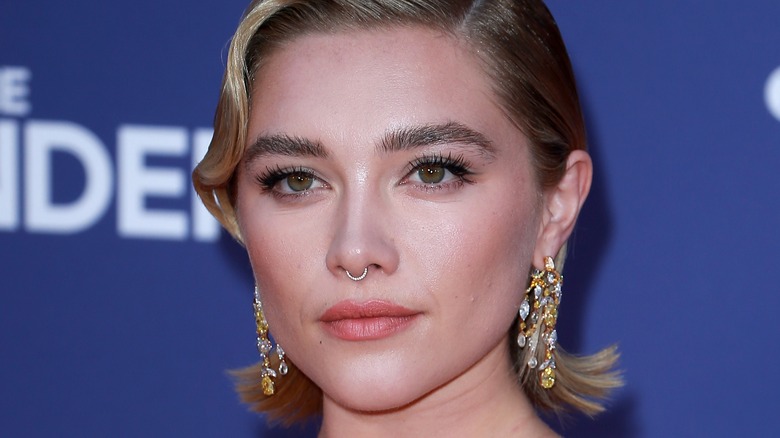 Fred Duval/Shutterstock
"Don't Worry Darling" was one of the hottest topics of 2022, surrounded by controversy until its release in September.
It all started before cameras even began rolling, as Shia LaBeouf was initially attached to star before allegedly being fired by director Olivia Wilde (via Variety). Things got muddier after reports that LaBeouf wasn't fired but left the project, citing text messages released by the actor showing Wilde trying to make things work with him. She eventually replaced LaBeouf with Harry Styles, who she began dating on-set after her split from Jason Sudeikis. Things got even stranger at the 2022 Venice International Film Festival. Rumors swirled that star Florence Pugh and Wilde had a falling out, the cast dodged questions during interviews, and it looked like Styles spit on Chris Pine, but Variety later debunked that.
Things calmed down once Warner Bros. released the film in September, but critics weren't as kind to the movie as the studio expected. The trailers for "Don't Worry Darling" sparked possible award-season buzz, and the film looked to be a unique take on the thriller genre, but those dreams dissipated after release. "Don't Worry Darling" received a 38% on Rotten Tomatoes, with many outlets, like Roger Ebert, citing Pugh and Pine's performances as the only on-screen standouts.
The theatrical run for "Don't Worry Darling" is nearing its end, and we now know when the movie will be available to watch at home.
Don't Worry Darling hits Blu-ray after Thanksgiving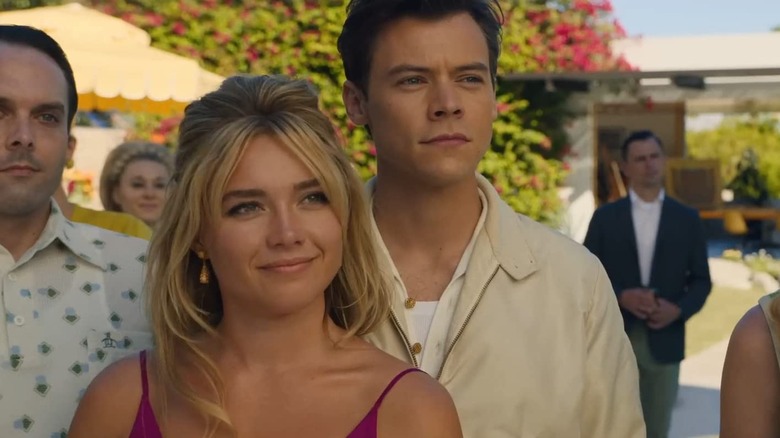 Warner Bros. Pictures
As of this writing, "Don't Worry Darling" is now available to purchase digitally from any video-on-demand retailer. Audiences who missed the movie in theaters can either rent or buy the film digitally from the Google Play Store, Prime Video, or any other VOD platform for $25 or rent for $20.
For those that prefer a physical release, the "Don't Worry Darling" 4K UHD, Blu-ray, and DVD will hit shelves on November 29, just missing out on potential Black Friday deals. The movie will also include a few bonus features for anyone who purchases it either physically or digitally. "The Making of Don't Worry Darling" featurette and a deleted scene titled "Alice's Nightmare" will be included with purchases only, not rentals.
"Don't Worry Darling" should also launch on HBO Max sometime soon. There's no streaming release date, but all Warner Bros. movies can come to the streaming platform just 45 days after their theatrical release, studio CEO Ann Sarnoff confirmed last October. Regardless of the drama surrounding "Don't Worry Darling," the film was still a box office success, though maybe not as big as Warner Bros. may have wanted. The movie has earned nearly $83 million at the global box office (via Box Office Mojo), more than doubling its $35 million budget.
"Don't Worry Darling" is now streaming on VOD.