The Devastating Death Of Mobile Suit Gundam Star Michael Kopsa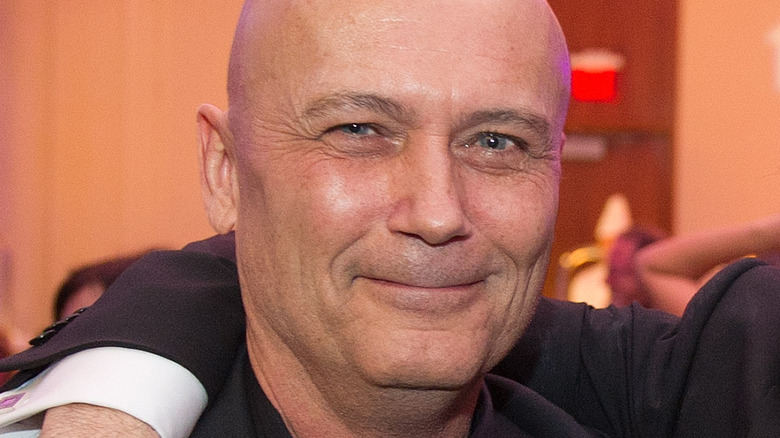 Rich Lam/Getty Images
As reported by some of his peers and confirmed by outlets like Anime News Network, screen and voice actor Michael Kopsa died on October 23, 2022. Kopsa's career kicked off in the mid-80s, at which point he predominately appeared in various independent film projects and TV shows. In the 2000s, Kopsa began working as a voice actor for English versions of anime series, including shows like "Galaxy Angel" and "Project ARMS."
One of the voice acting roles with which Kopsa is most closely associated is that of Char Aznable, the villain of the original "Mobile Suit Gundam" anime, and arguably one of the most iconic anime characters in the medium's history. While "Mobile Suit Gundam" originally aired between 1979 and 1980 in Japan, according to a fan wiki dedicated to dubbed anime, the English version of "Mobile Suit Gundam" first aired on Toonami in 2001, around the time Kopsa first became an anime regular. He would then go on to voice Char in seven video games and the "Mobile Suit Gundam" film "Char's Counterattack."
Kopsa's acting career also saw him voice characters like Beast in the "X-Men: Evolution" cartoon as well as appear in live-action projects like "Fringe" and the 2005 "Fantastic Four" movie. He continued to work regularly as both a screen and voice actor through 2020.
Michael Kopsa's fans and peers remember him and his work
After news of Michael Kopsa's death became public, a number of his industry peers paid tribute to him online.
Actor Peter Kelamis, for instance, shared a post about Kopsa to his Facebook page, recounting how the two of them studied in an acting class with one another. "Soo much talent attached to such a kind soul. You leave behind many who shall miss you. Your fight was long...and you deserve to rest. Until we meet again. Love, your friend," Kelamis wrote.
Peter New, who similarly works as both a screen and voice actor, highlighted their work together on the children's cartoon "Littlest Pet Shop." "A joy to work with every time, but always a delight to see this severe-looking character guy let his bumbling loveable side loose every week," New shared. "Happy times in bluer skies my friend."
Other actors who memorialized Kopsa include "Mobile Suit Gundam SEED Destiny" voice actor Michael Coleman and his fellow "Lego Ninjago" voice actor Mark Hildreth. Plenty of fans too are looking back fondly on Kopsa's body of work, like Twitter user @KevinElevinguy who highlighted his "Ninjago" role, and @SpaceQueenEmily who wrote, "an incredible voice talent, and the best english Char Aznable in my book."
Based on such reverence from his fans and peers alike, Kopsa's audience seems to have continuously connected with his work throughout his decades-long career.