Blue Bloods Fans Are Loving The Relatable Heartbreak Conversation At Dinner In Season 13 Episode 3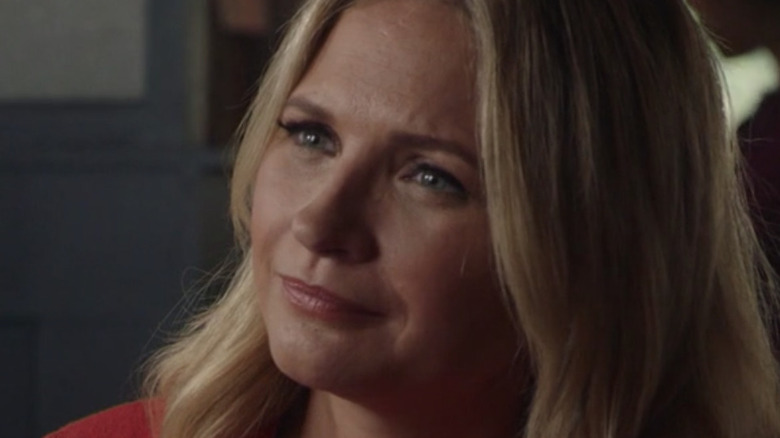 CBS
With "Blue Bloods" Season 13 having returned on October 7, some changes (and dramatic flourishes) have necessarily come to the Reagan clan. Erin's (Bridget Moynahan) run for District Attorney is in full swing, Jamie (Will Estes) transfers precincts, and Frank (Tom Selleck) grapples with the legacy of his corrupt predecessor, to name just a few early season plot points. While it would be a lot for any other family, the Reagans aren't like most other households.
But "Blue Bloods" wouldn't be going strong without the familiar beats that have kept fans coming back since 2010. One consistent anchor is the Reagan family's weekly dinners that take place in each episode. As longtime "Blue Bloods" fans know, the family dinners can be the site of heated debates, well-meaning pranks, and emotional remembrances — or some combination of the three. Here's how fans really feel about the family dinner scene in Season 13, Episode 3.
Pops' tale of heartbreak confirms that he's a fan favorite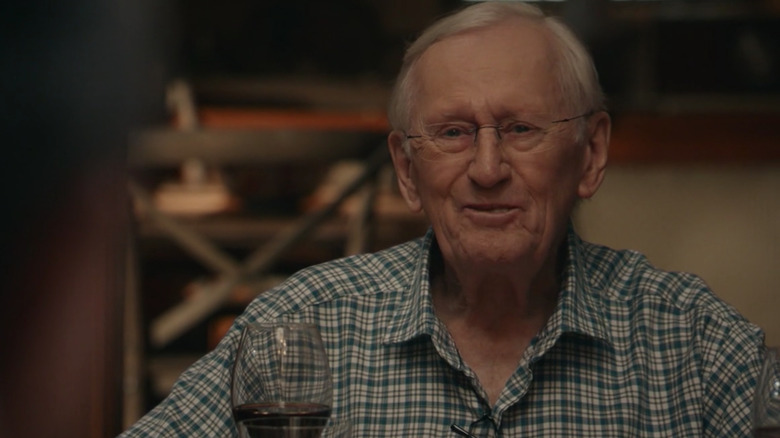 CBS
In Season 13, Episode 3, titled "Ghosted," Eddie (Vanessa Ray) — a relatively new addition to the Sunday dinner lineup, at least by the Reagans' standards — poses a question to her new-ish family. "Who's the person that broke your heart, and how did you react?" The Reagans take turns reminiscing over their past heartbreaks. Eddie and Danny (Donnie Wahlberg) shed some tears over past puppy love, and Erin's high school flame left her so heartbroken that she toilet-papered his house.
It's Henry's (Len Cariou) response in particular that has elicited a strong reaction among "Blue Bloods" fans. "Louise Tattersall," Pops announces. "She drove me right into Betty's arms, and I never looked back." One fan on Twitter, @Nicole5Wheeler, wrote, "I love Pops! Heart of gold with lots of sass. Sooooo great." Another user, @CourtneyThyberg, added, "Pops!!! Too cute and sweet." When Frank (Tom Selleck) chimes in to add a mournful remembrance of his own late wife, Henry is there to lift the group's spirits with some levity.  
The scene is a sweet ode to Betty and Mary, the only Reagans we never see in "Blue Bloods." Fans looking forward to more dynamic dinner scenes need not worry. According to Tom Selleck, Season 13 will be full of crowded dinner tables.