Steven S. DeKnight Interested In Directing Man Of Steel 2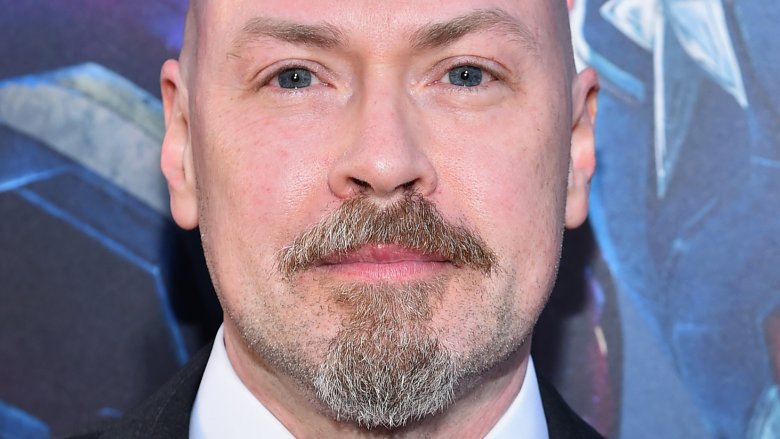 Getty Images
Try to contain your squeals of excitement (or screams of rage, depending on your status in the DC fandom) at this news. 
Marvel Cinematic Universe alum Steven S. DeKnight, who executive produced the Netflix series Marvel's Daredevil, has thrown his hat into the ring of interest to direct DC's Man of Steel 2. 
On Twitter, a fan lodged a question to the creative, who's gearing up to release his latest directorial effort Pacific Rim Uprising. "I know you're busy with post [production] on Pacific Rim Uprising, but I thought of you and thought I'd ask! I know you're a comic book fan, so if the right circumstances came along and the script was engaging, would you ever consider or be interested in directing Man of Steel 2?" the user asked. 
In response, DeKnight gave a short, sweet, and superhero-appropriate answer: "Up, up and away!"
While it's not a hard-and-fast "yes," the response (especially the use of the iconic Superman catchphrase) clearly implies DeKnight's interest in the potential project, which DC and Warner Bros. have yet to formally announce. Of course, the director's desire to bring Henry Cavill's caped hero to the silver screen for a sequel doesn't necessarily mean he'll wind up behind the helm. Any film in the DCEU is bound to draw a ton of attention from directors, and Man of Steel 2 is no exception. Back in 2017, reports surfaced that X-Men: First Class director Matthew Vaughn had been chatting to studio Warner Bros. about directing the Superman sequel. 
For now, it seems we'll simply have to be satisfied with uncertainty surrounding Man of Steel 2.