Who Plays Charlie On AMC's Interview With The Vampire?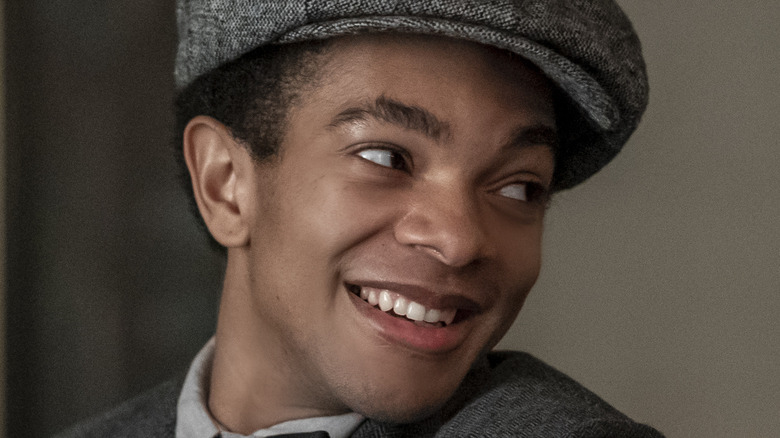 Alfonso Bresciani/AMC
"Interview with the Vampire" is adding fresh blood to the age-old mythology of vampires. While the AMC series is based on the same novel by Anne Rice that the 1994 film adaptation is, with far more time to explore the themes of the story and its overall ramifications, the series has a lot more depth and nuance to it.
Following the life of Louis de Pointe du Lac (Jacob Anderson) and his companions Lestat de Lioncourt (Sam Reid) and Claudia (Bailey Bass), "Interview with the Vampire" weaves a chilling gothic tale of fiery lust, vicious bloodshed, and the painstaking cost of living an immortal life at the expense of the lives of others.
While the series is very consistent with the themes of the novels, "Interview with the Vampire" has made some major changes. One of these comes in the form of Charlie, a character who doesn't appear in Rice's book and is a love interest for Claudia who she accidentally kills in Season 1, Episode 4, "...The Ruthless Pursuit of Blood with All a Child's Demanding." However, audiences might find themselves wondering who plays this new character and if they've seen the performer in anything else.
Xavier Mills plays Charlie in Interview with the Vampire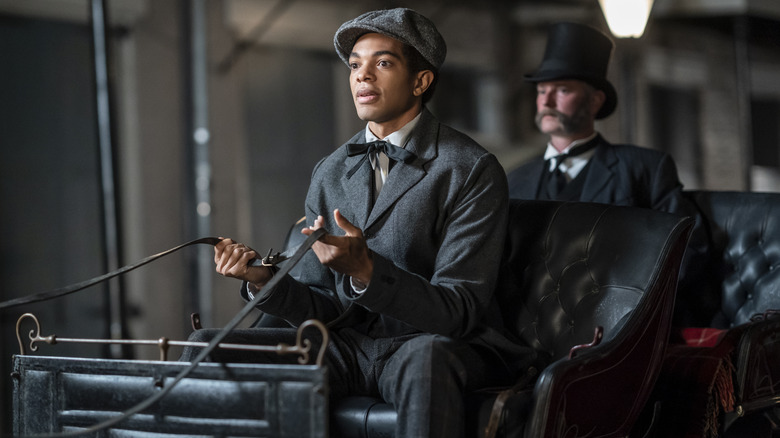 Alfonso Bresciani/AMC
Xavier Mills plays Charlie on "Interview with the Vampire." Charlie is a carriage driver who becomes enthralled with Claudia and is subsequently murdered by her in a moment of youthful abandon as the young vampire succumbs to her bloodlust. However, the AMC series isn't Mills' first role as an actor.
Mills got his start as an extra in "Lizard," a 2019 short film by Kayana Waller about a girl who is sex-trafficked. Since then, he's gone to appear on the NBC drama "Ordinary Joe" as C-E-Bro, the CW supernatural drama "Legacies" as Brutus, and the hip-hop-fueled series "Tales" as Chris.
While it appears that the young performer's career is just beginning, since his role on "Interview with the Vampire" looks like his highest-profile part yet, viewers can no doubt look for Mills to appear in plenty of future projects, several of which are already in production.