The 14 Best Movies About Addiction And Recovery To Watch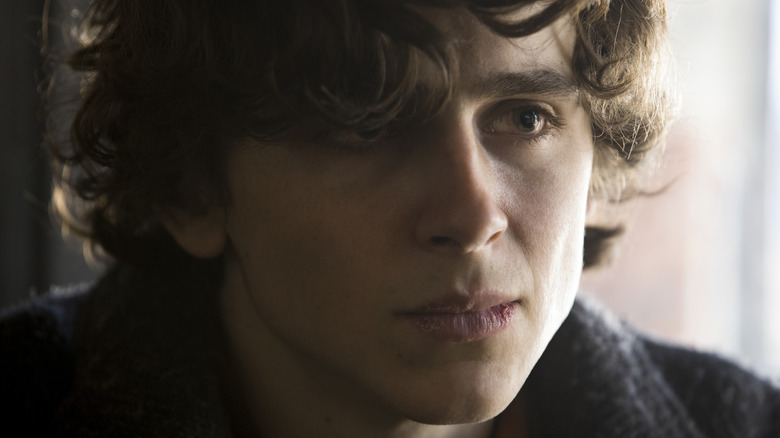 Amazon Studios
The following article includes discussion of alcohol and drug addiction, sexual assault, and suicide.
Depictions of addiction and recovery are not sparse in Hollywood, as filmmakers have focused on telling stories of drug use, alcoholism, trauma, loss, and rehabilitation on-screen for decades. Though some films glorify the act of addiction rather than portraying the journey of recovery, there are still numerous movies that deliver honest, authentic performances of people both in recovery and actively coping with addiction.
Movies that detail addiction date as far back as D.W. Griffith's 1912 Coca-Cola-inspired flick "For His Son," a silent film about a doctor creating an addictive soft drink containing cocaine (via Century Film Project). Over the next century, films like "The Man With the Golden Arm" and "The Panic in Needle Park" told honest stories about how addiction can change people, while also highlighting the hurdles of recovery.
Some portrayals of drug and alcohol addiction get sensationalized, while others are done humanely and with a captivating sense of urgency, as they explore the long and complicated pathway to sobriety. From coming-of-age teenage stories to sobering tales of childhood trauma and stardom, here are the best movies about addiction and recovery you should watch.
Warning: spoilers below for these films.
If you or anyone you know needs help with addiction issues, help is available. Visit the Substance Abuse and Mental Health Services Administration website or contact SAMHSA's National Helpline at 1-800-662-HELP (4357).
Rachel Getting Married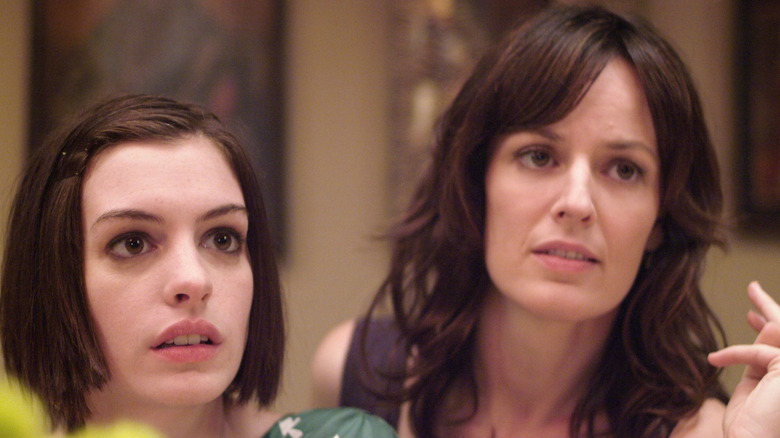 Sony Pictures Classics
While many may know director Jonathan Demme for tense horror and thrillers like "The Silence of the Lambs" and "The Manchurian Candidate," he also has made several dramatic films about outsiders, who are misunderstood or not accepted by others. In his Oscar-winning "Philadelphia," Demme focused on a lawyer facing discrimination from his firm after contracting AIDS. 15 years later, he made "Rachel Getting Married," which zeroes in on how people are tasked with assimilating back into family dynamics after rehabilitation.
The story follows recovering addict Kym Buchman (Anne Hathaway), who is released from rehab to attend her sister Rachel's (Rosemarie DeWitt) wedding. Kym is nine months sober, but she is still a pariah in her family. The film focuses on Kym's efforts to complete her twelve-step program, as well as her attempts at mending the past with her sister and mother Abby (Debra Winger).
The character of Kym is a dynamic one, as Jenny Lumet's script shows how difficult it can be for people in rehab to return to steady ground with their loved ones. "Rachel Getting Married" also offers an honest look into Narcotics Anonymous, as well as the community built through those meetings. Kym's future is uncertain, as the film ends with her returning to rehab, but a rekindling bond with Rachel signals that her family is in her corner.
When a Man Loves a Woman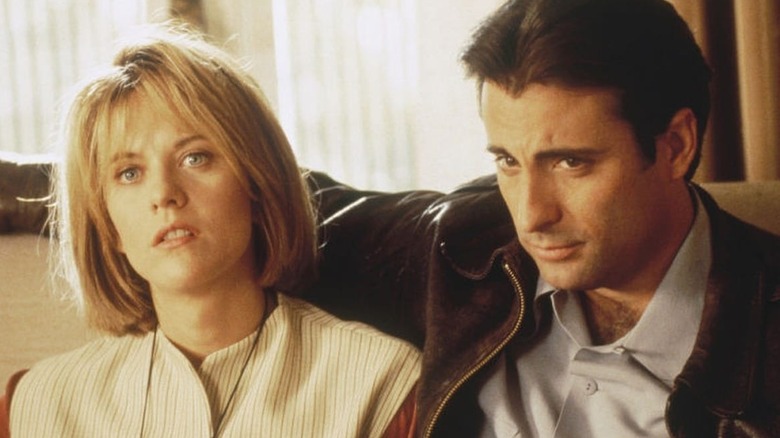 Buena Vista Pictures
Luis Mandoki's "When a Man Loves a Woman" takes its title from Percy Sledge's song of the same name and centers on Alice Green (Meg Ryan), a school counselor, who drinks excessively. She has two children that she struggles to take care of due to her alcoholism and her husband Michael (Andy Garcia) tries to deal with a spiraling situation by taking on the majority of parenting responsibilities.
The focus of the movie is on how Alice's addiction impacts her family, and the film does a great job balancing how alcoholism affects both the person using and those around them. In "When a Man Loves a Woman," we watch Alice's alcohol dependency break up her family, but much of the movie's memorable moments come when she gets help and tries to make amends with her loved ones.
Michael's support of Alice initially doesn't help her recovery, as she believes his desire to be on her side is repulsive. After separating, she and Michael eventually reconcile once she takes serious steps towards her sobriety and Michael realizes that he could have listened to her better in her times of need. 
It's a passionate, empathetic moment where two people who love each other profoundly realize the ways they could have done things differently. The film doesn't shy away from the mistakes made en route to healing, which is a refreshing detour from other narratives that take a more sensationalistic approach to the self-destruction of addiction.
Clean and Sober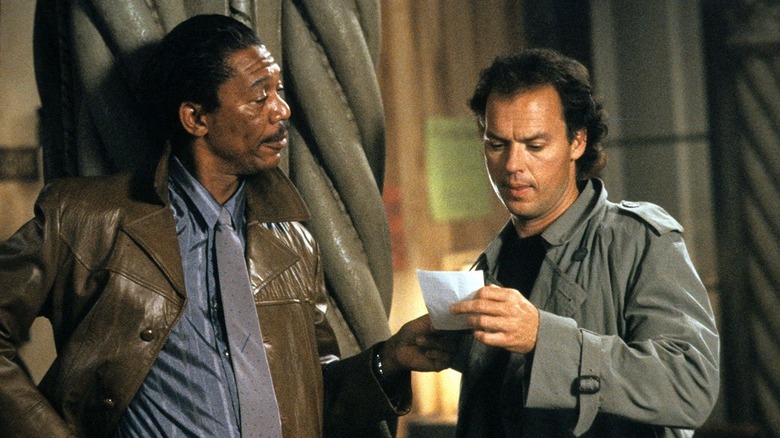 Warner Bros.
After establishing a career in comedy in movies like "Mr. Mom" and "Beetlejuice," Michael Keaton transitioned into drama in Glenn Cordon Caron's "Clean and Sober." Daryl Poynter (Keaton) has a cocaine addiction, which partly fuels his embezzling money from his company, although he quickly loses half of the money due to some misguided decisions.
When a woman he's seeing overdoses in bed with him, Daryl's life falls apart, and he decides to check into an anonymous drug rehabilitation program to hide from law enforcement.
Though his stint in rehab is initially meant to keep him safe while the cops are searching for him, Daryl soon connects with other patients, including a woman named Charlie (Kathy Baker), and he forms a bond with his counselor Craig (Morgan Freeman). He and Charlie fall for each other, but her own cocaine addiction leads to a fatal car crash. 
The theme of how one person's destructive behavior can hurt others lingers throughout the movie, as both Daryl and Charlie influence each other in various ways. Daryl finds himself wanting to stay sober so he can remain in Charlie's life and when he accepts his 30-day sobriety chip after her death, it's a significant first step towards continuing down a path to recovery. He realizes that his actions have consequences and begins the long march towards making amends.
If you or anyone you know needs help with addiction issues, help is available. Visit the Substance Abuse and Mental Health Services Administration website or contact SAMHSA's National Helpline at 1-800-662-HELP (4357).
Wild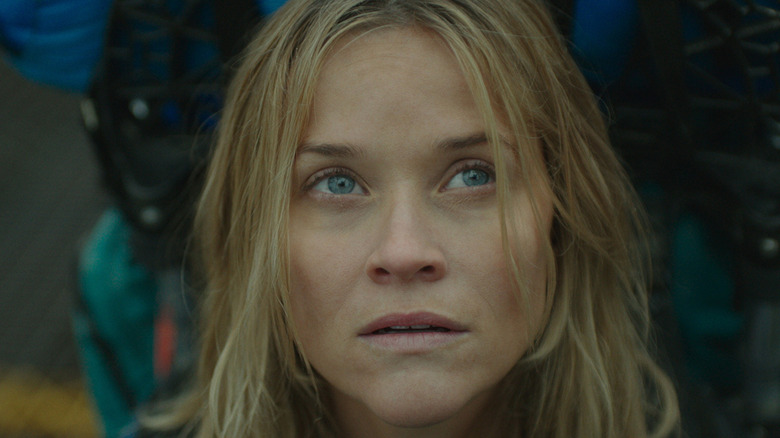 Fox Searchlight Pictures
Jean-Marc Vallee's 2014 biopic about Cheryl Strayed's solo backpacking trip across the Pacific Crest Trail focuses on a self-imposed path to recovery after a long struggle with heroin addiction. "Wild," based on Strayed's memoir "Wild: From Lost to Found on the Pacific Crest Trail," details the author's reflection on her life.
Ever since her mother died, Cheryl (Reese Witherspoon) has been struggling with an addiction to heroin and sex as a way to deal with her grief and growing depression. When her risky behavior leads to an abortion and the end of her marriage, she has a moment of reckoning: She realizes that she's lost and has to make a drastic shift in her life.
So, Cheryl decides to hike the 2,650-mile Pacific Coast Trail to connect with herself again because it will be just her, out in the wild. Cheryl goes through the highs and lows of being an inexperienced hiker on a daunting trail and revisits memories of her past throughout.
Witherspoon garnered a best actress Academy Award nomination for the role, while "Wild" remains a triumphant film about using the captivating and challenging parts of nature to nurture yourself back to yourself and into recovery. "Wild" is powerful, emotional, and moving, and the film remains one of Witherspoon's greatest acting feats. Few films about addiction and recovery commit so earnestly to emotional immediacy, but "Wild" does it with a refreshing kind of care that isn't often seen in Hollywood.
Ray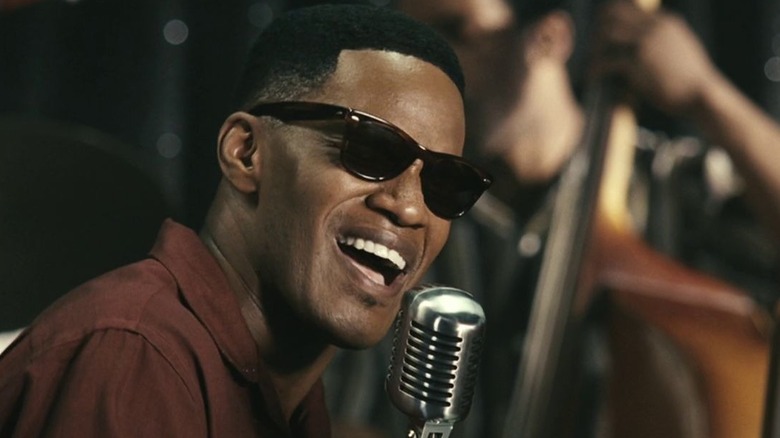 Universal Pictures
Though Taylor Hackford's "Ray" is a biopic about how Ray Charles became one of America's greatest R&B musicians, a great deal of the film focuses on Charles' heroin addiction, which led to his arrest in 1964. Charles' (Jamie Foxx) childhood is marked by significant traumatic moments like the accidental death of his younger brother George and his own complete loss of vision at 7-years-old. Despite his blindness, Charles starts playing the piano and begins touring when he's still a teenager, which is when he starts heavily using heroin.
The film shows how Charles' heroin addiction stems from the guilt he feels over his brother's tragic death. While he's releasing some of his biggest hits, Charles' addiction continues to spiral until his mistress Margie Hendricks (Regina King) dies of an overdose and he's arrested for narcotics possession in Montreal.
"Ray" concludes with Charles in rehab, suffering from vivid nightmares and visions while going through withdrawal. The film is an important depiction of how trauma informs addiction and the lengths it takes to heal from it. 
While Charles did stop using heroin and have a long career until his death in 2004 (via The New York Times), "Ray" does a service in showing how the singer's childhood and the dynamics of his adulthood put him on a destructive path. As Charles, Jamie Foxx delivers an Oscar-winning performance that perfectly articulates the way heroin can be debilitating and destructive to its users and the film doesn't opt to resolve so much as it hopes to reconcile.
Flight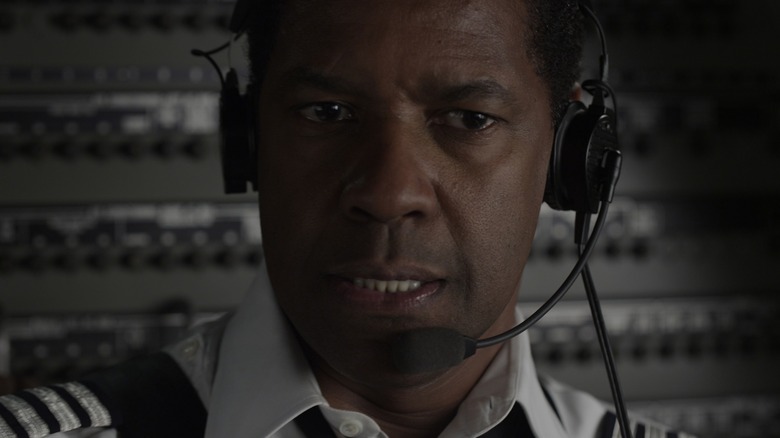 Paramount Pictures
Inspired loosely by the Alaskan Airlines Flight 261 plane crash in 2000 (via Yahoo! Movies), Robert Zemeckis' "Flight" follows William "Whip" Whitaker Sr. (Denzel Washington), an airline pilot and heavy drinker, who avoids catastrophe by crash-landing his plane and saving almost every passenger on board. 
The day of the fateful flight, unbeknownst to anyone else, Whitaker takes cocaine and drinks alcohol while on the job. Due to a mechanical failure, the plane takes a nosedive. Whitaker crash lands the plane in an open field and suffers minor injuries, while 96 out of 102 passengers are saved. Though Whitaker is initially lauded as a hero for his actions, he is soon disavowed after toxicology reports reveal that he was intoxicated during the disastrous flight.
At the investigative hearing, Whitaker admits that he was drunk on the day of the crash, as well as during the hearing itself. He's sent to jail, where he begins the process of recovery. While imprisoned, he helps his fellow inmates with their sobriety and begins rebuilding his relationship with his family. 
"Flight" doesn't shy away from the realities of addiction and shows how it is often not until incarceration that someone has the resources to get sober. Washington's performance is incredible, as he brings heart, regret, and depth to a well-written character.
If you or anyone you know needs help with addiction issues, help is available. Visit the Substance Abuse and Mental Health Services Administration website or contact SAMHSA's National Helpline at 1-800-662-HELP (4357).
Drugstore Cowboy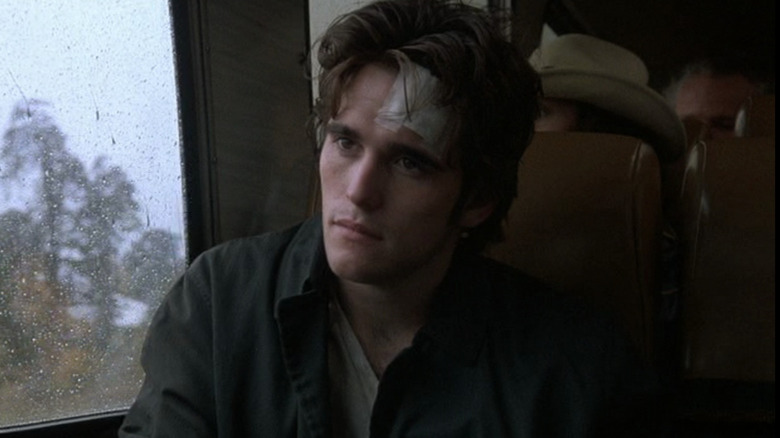 International Video Entertainment
Director Gus Van Sant's adaptation of James Fogle's then unpublished autobiographical novel of the same name, "Drugstore Cowboy," follows Bob Hughes (Matt Dillon), the superstitious, de-facto, leader of a crew of thieves whose luck runs out. Bob, his wife Dianne (Kelly Lynch), and their friends rob pharmacies to support their drug use.
Bob decides to get clean and enter a 21-day methadone treatment program after his best friend Rick's (James LeGros) girlfriend Nadine (Heather Graham) overdoses. Dianne is not ready to join him on his path to sobriety, so they split up. 
He continues to cross paths with drug users he once ran around with and finds himself haunted by his old habits. One day, two men try to rob Bob for drugs and one of them shoots him during the scuffle. The incident leads Bob to believe that he has paid his debts for his past, but that it will always be present within him. 
What "Drugstore Cowboy" depicts is how toxic relationships can perpetuate addiction, as we see Bob proclaim to return to his old ways in an effort to win back Dianne's affection. Whether or not Bob returns to his drug-stealing past is uncertain, but his story reveals the precarious nature of recovery and how avoiding relapse is an immeasurable feat, particularly when there's no one in your corner but yourself.
The Basketball Diaries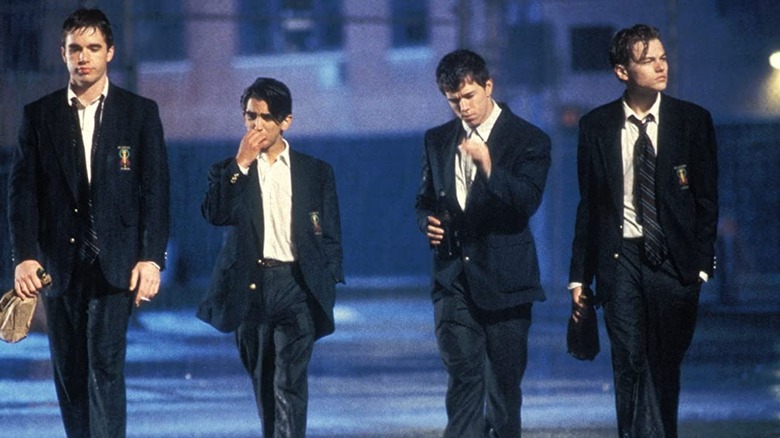 New Line Cinema
Based on Jim Carroll's autobiographical novel of the same name, Scott Kalvert's "The Basketball Diaries" is an emotional and devastating depiction of Jim's (Leonardo DiCaprio) teenage years, when he was an elite high school basketball player with a heroin addiction. After Jim's best friend Bobby (Michael Imperioli) dies from leukemia, he spirals into depression and begins using heroin.
Jim's drug use leads to his getting suspended and dropping out of school. Jim's life quickly falls apart after his mother kicks him out and he becomes homeless. He tries to detox but eventually relapses and starts prostituting himself to sustain his addiction.
When Jim and his friend Mickey (Mark Wahlberg) push a dealer off the roof of an apartment building, Jim is arrested and sentenced to six months at Rikers Island for assault, robbery, and narcotics possession. It's there that he gets clean and begins writing poetry and doing readings. "The Basketball Diaries" is one of the more realistic depictions of teenage drug addiction, and a young DiCaprio gives an incredible performance that remains one of his best.
If you or anyone you know needs help with addiction issues, help is available. Visit the Substance Abuse and Mental Health Services Administration website or contact SAMHSA's National Helpline at 1-800-662-HELP (4357).
Sound of Metal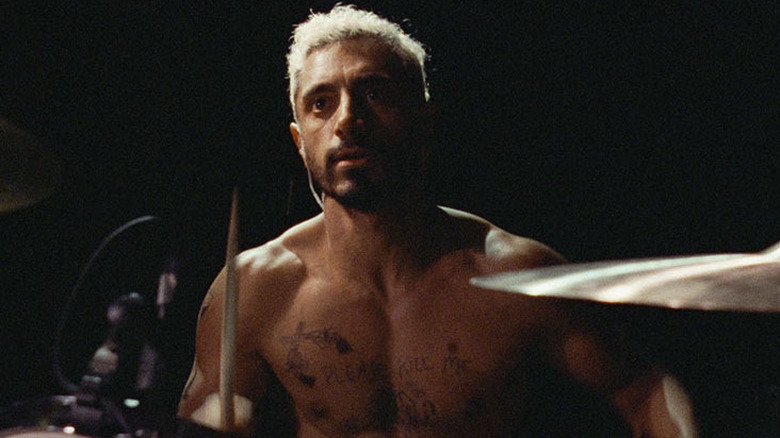 Amazon Studios
Darius Marder's 2019 drama "Sound of Metal" is one of the greatest on-screen depictions of how a recovering drug addict can flirt with relapsing after undergoing an extreme personal trauma. Ruben (Riz Ahmed) is a drummer in a metal band with his girlfriend Lou (Olivia Cooke). After years spent performing loud music, Ruben is starting to lose his hearing and he discovers that he's on a certain path to losing it quickly.
Lou fears that Ruben's hearing loss will shake his sobriety, so with the help of his sponsor, she sends Ruben to stay at a rural shelter for deaf recovering addicts, which is run by Joe (Paul Raci). Although he's initially reluctant to get involved or learn American Sign Language, Ruben eventually connects with his newfound Deaf community but he also discovers surprising ways in which his addiction manifests itself.
"Sound of Metal" delivers an emotional story about a recovering drug user tasked with staying sober while undergoing a difficult personal transformation. It's an important movie not just about addiction and recovery, but also about the Deaf community and wide spectrum of people who occupy it.
If you or anyone you know needs help with addiction issues, help is available. Visit the Substance Abuse and Mental Health Services Administration website or contact SAMHSA's National Helpline at 1-800-662-HELP (4357).
28 Days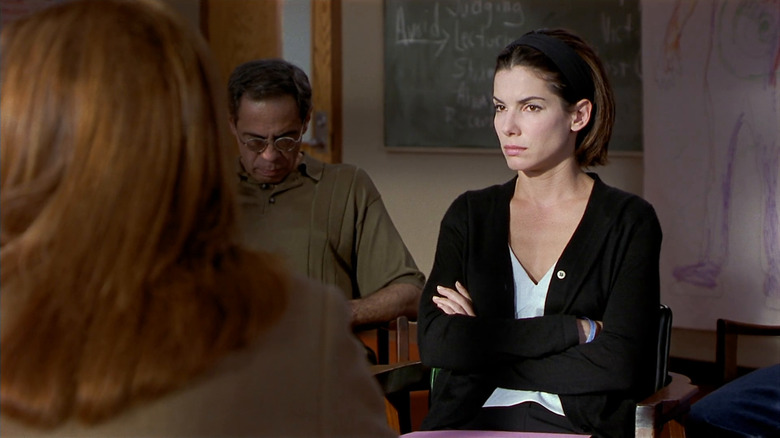 Sony Pictures Releasing
Betty Thomas' 2000 film "28 Days" follows Gwen Cummings (Sandra Bullock), a newspaper journalist entering rehab for an alcohol addiction. Gwen decides to go to rehab to avoid jail time after drunkenly stealing a limousine during her sister Lily's (Elizabeth Perkins) wedding.
Gwen doesn't exactly come to rehab by choice, so she's closed off to the community and treatment. Gwen is committed to going it alone without facing how she got here, but after her withdrawal begins and she falls out of a window in an attempt to get some smuggled pills she'd tossed out, she realizes that something has to change.
Gwen starts engaging with the community of recovery and looks at her life now and in the past, as she wrestles with flashbacks of her mother's fatal overdose when she and Lily were kids. After her roommate Andrea (Azura Skye) dies from an overdose, Gwen commits to repairing her relationship with Lily and herself and she leaves her toxic boyfriend Jasper (Dominic West) once she realizes he will hurt her recovery rather than help it.
"28 Days" is a sobering depiction of how sometimes it takes a tragedy to push someone to confront themselves and begin the healing process. Instead of placing an emphasis on a romantic relationship between Gwen and one of the other patients Eddie (Viggo Mortensen), the film is focused on Gwen and Lily's sisterhood. It's a refreshing take dedicated to familial dynamics and one that still feels timely decades later.
Rocketman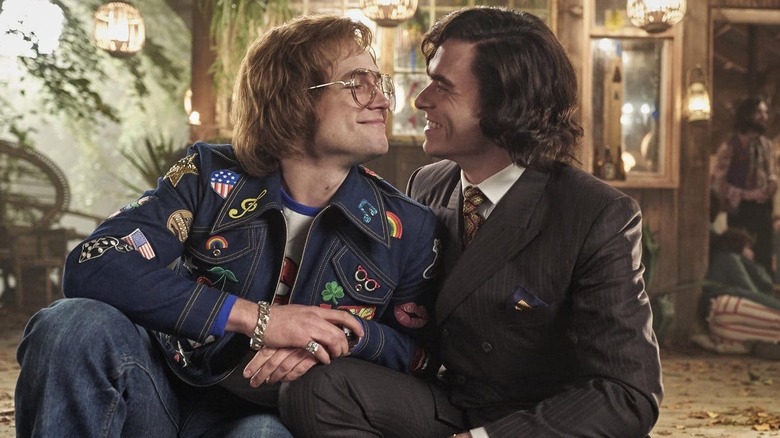 Paramount Pictures
"Rocketman" — a depiction of Elton John's life and career — spends a portion of its story talking about the singer-songwriter's drug addiction. Elton's (Taron Egerton) drug addiction increases as he grapples with his homosexuality and his parents' subsequent disapproval of him, and it soon negatively affects his relationship with his songwriting partner Bernie Taupin (Jamie Bell). 
Things take a turn when Elton catches his lover Reid (Richard Madden) cheating on him, which sends him into a spiral. He ends their relationship and attempts suicide by overdosing on pills. After being rushed to the hospital, he is forced to go on stage at Dodger Stadium soon after. 
Elton's dependence on prescription pills grows excessively and leads to a heart attack. He checks into a rehab center, where he finds closure about his relationship with Reid and his parents. In recovery, John rekindles his partnership with Bernie and embarks on a 30-year sober career.
What "Rocketman" does powerfully is showcase how some will avoid or even enable others' addictions in order to keep a paycheck or to meet their own needs. It's a hopeful story, though, as it's not dependent on romance or savior complexes. Instead, "Rocketman" shows Elton's desire to get help for himself: He checks into rehab on his own accord, which is the first step on a hard road, but ultimately, it's the most important one.
If you or anyone you know is having suicidal thoughts, please call the National Suicide Prevention Lifeline​ by dialing 988 or by calling 1-800-273-TALK (8255)​.
Beautiful Boy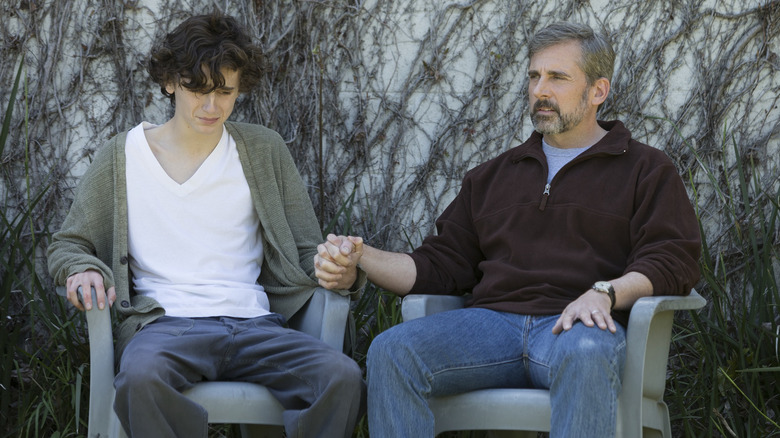 Amazon Studios
Felix van Groeningen's adaptation of a pair of memoirs by a father and son – David Sheff's "Beautiful Boy: A Father's Journey Through His Son's Addiction" and Nic Sheff's "Tweak: Growing Up on Methamphetamines" — is one of the most touching father-son stories on film. "Beautiful Boy" focuses on the relationship between David (Steve Carell) and his son Nic (Timothée Chalamet), the latter of whom is a heavy user of crystal meth.
After Nic makes considerable progress in a rehab program at a halfway house, David allows him to go to college by himself. Nic wants to be a writer and is initially a good student with high hopes for his own future. But his sobriety flounders when he finds a bottle of pills in his girlfriend's parents' medicine cabinet. David learns that Nic is now using heroin and what ensues is a long story of a father trying to get help for his son.
The heart and soul of the film is David and Nic's relationship, as we watch a young man endure a hard road to recovery that is plagued by bouts of depression and a father struggling to continue supporting his own son. David wants to help Nic but at a certain point, decides to set boundaries to protect himself and others. 
It's a painful reality for many addicts and their loved ones, and "Beautiful Boy" is one of the most emotional depictions of how addiction can complicate family dynamics. It's a surrendering tale of grief and trauma, both for the user and the loved ones around them, and it highlights how far a parent's love can travel.
If you or anyone you know needs help with addiction issues, help is available. Visit the Substance Abuse and Mental Health Services Administration website or contact SAMHSA's National Helpline at 1-800-662-HELP (4357).
Walk the Line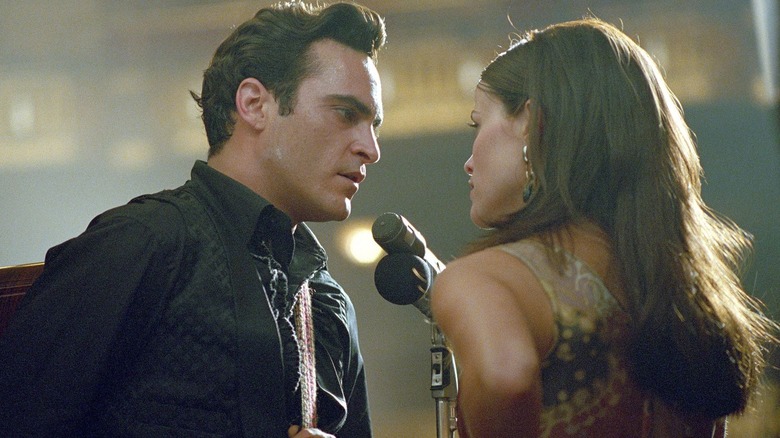 20th Century Fox
James Mangold's 2005 biopic about country music legend Johnny Cash is not so much about Cash's life as it is about how relationship with June Carter saved him from drug addiction. "Walk the Line" depicts how childhood tragedy and trauma can severely impact a person's psyche.
When Johnny "J.R." Cash (Joaquin Phoenix) is a kid, his older brother Jack (Lucas Till) is killed in a sawmill accident. Cash grapples with guilt around Jack's death, which worsens since his father believes that the wrong son died. As he gets older, Cash's growing fame affects him and he begins heavily using alcohol and drugs, while still dealing with the grief of his brother's death and lack of acceptance from his father.
Cash falls for June Carter (Reese Witherspoon) and their relationship — initially platonic and then romantic — endures the ups and downs of his addiction, as he faces multiple drug-related arrests and an overdose on stage. Carter helps Cash get sober and after a long detox, the two decide to solidify their relationship and get engaged.
Though the depiction of Cash's romance with Carter may seem to play into the savior complex that addiction-focused movies often lean into, the translation of the pair's real-life relationship to the silver screen is actually quite accurate. Cash told Rolling Stone that Carter did everything she could to keep him alive like throwing away his drugs or hiding his money, stating that "she has saved my life more than once." "Walk the Line" is an emotional story about how someone can get clean and find healing with the help and encouragement from loved ones.
Everything Must Go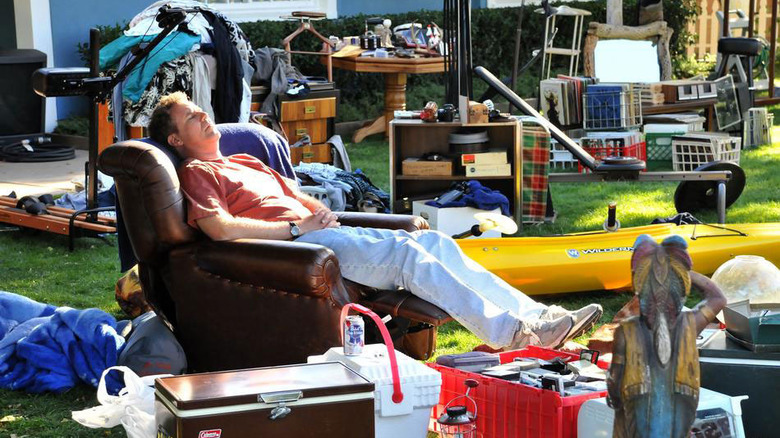 Lionsgate/Roadside Attractions
Based on Raymond Carver's 1978 short story "Why Don't You Dance?," Dan Rush's "Everything Must Go" is a minimalist depiction of alcoholism's destruction. The film follows Nick Halsey (Will Ferrell), a salesman, who gets fired for an undisclosed incident on a business trip in Denver. When Nick returns home, he learns that his wife Catherine has left him, changed the locks of their house, and put all of his personal possessions on the front lawn. 
With no place to go and access to his funds cut off, Nick elects to spend the night on the lawn. He meets his new neighbor, Samantha (Rebecca Hall), and Kenny (Christopher Wallace), a kid from the neighborhood, who is often ignored at home. 
Over the course of the film, we learn that Nick is an alcoholic and got blackout drunk with a female colleague in Denver, but has no memory of whether or not they slept together. Eventually, after going through withdrawal and coming to terms with his addiction, Nick decides to let all of his things go and sell them for cheap. 
"Everything Must Go" is a simple yet emotional story about someone trying to start over. Nick places his life into the hands of two strangers and learns how to find closure with his past. It's a hopeful film that doesn't saturate the path to rehabilitation. There's no romance or heavy-handedness, just three hurt people finding healing in each other.
If you or anyone you know needs help with addiction issues, help is available. Visit the Substance Abuse and Mental Health Services Administration website or contact SAMHSA's National Helpline at 1-800-662-HELP (4357).