Early Roles That Law & Order Actors Would Probably Like You To Forget About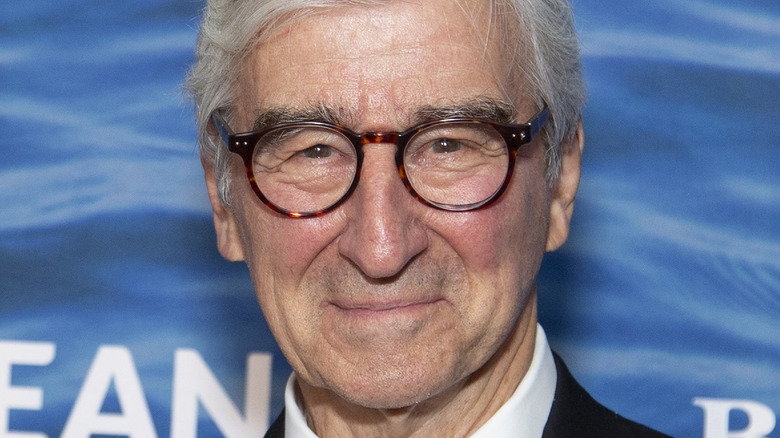 Santiago Felipe/Getty Images
Over the years, "Law & Order" has become a career-making television franchise for many actors. The franchise currently features three active series, each with its own highly recognizable characters. The revival of the mothership series primarily features new faces, while old favorites still rule the screen in "SVU." Meanwhile, "Organized Crime" has "SVU" alum Detective Elliot Stabler (Christopher Meloni) as the primary protagonist, along with a new team that fans are quickly growing to love. Some of the actors in these series have enjoyed long film and television careers, while others are just beginning their journeys to stardom.
Regardless of how far they've advanced in their careers, the current "Law & Order" stars all benefit from being in the NBC primetime spotlight. Unfortunately, not every role they've played has had the same career-advancing benefits. From cringe-worthy B-movies to failed television series, every well-known "Law & Order" actor has at least one less-than-stellar early role to their credit. Some of these roles were relatively small, while others put the actors at the center of the action. Although these roles most likely felt like great opportunities at the time, these stars would probably like viewers to forget they ever happened.
Jeffrey Donovan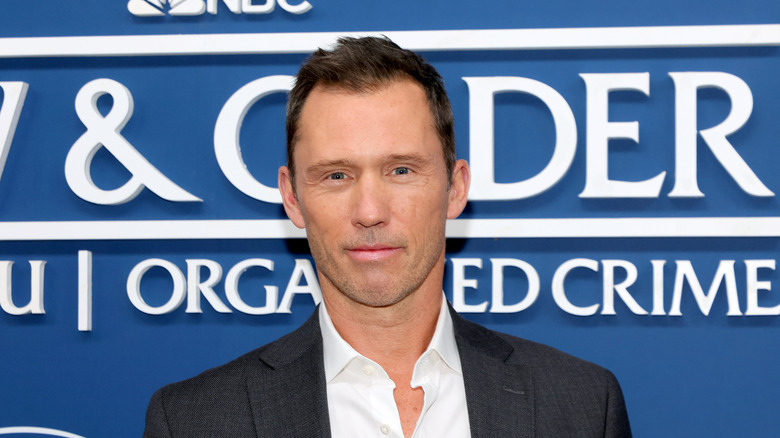 Dia Dipasupil/Getty Images
Jeffrey Donovan has made a strong impression in his newest role as "Law & Order" Detective Frank Cosgrove. Audiences first see him in Season 21. He's paired with veteran Detective Kevin Bernard (Anthony Anderson), who initially tries his best to help Cosgrove control his temper. Although it took some time for many fans to grasp his motivations, Cosgrove is slowly coming into his own in Season 22. Some of his opinions can still be a little off-putting, but he is emerging as a passionate detective with a soft spot for young victims and a solid commitment to by-the-book police work. Before "Law & Order," Jeffrey Donovan's most recognizable role was as protagonist Michael Western in the hit series "Burn Notice."
Although "Burn Notice" arguably put Jeffrey Donovan on the map as an actor, it was by no means his first role. Jeffrey Donovan's career began in the mid-'90s, and, like most actors, a few of his early parts weren't the greatest. One of his most forgettable (and possibly regrettable) early roles was in a failed UPN procedural called "The Beat." Donovan stars as Officer Brad Ulrich, a cop with questionable tendencies who serves as a secondary character. Early series reviewers, such as Michael Speier for Variety, believed the show had potential based on its strong creative team and compelling pilot episode. However, "The Beat" ran out of steam after only six episodes due to heavy competition from other networks. Fortunately, Donovan's more recent work has earned him a better reputation in Hollywood. 
Kelli Giddish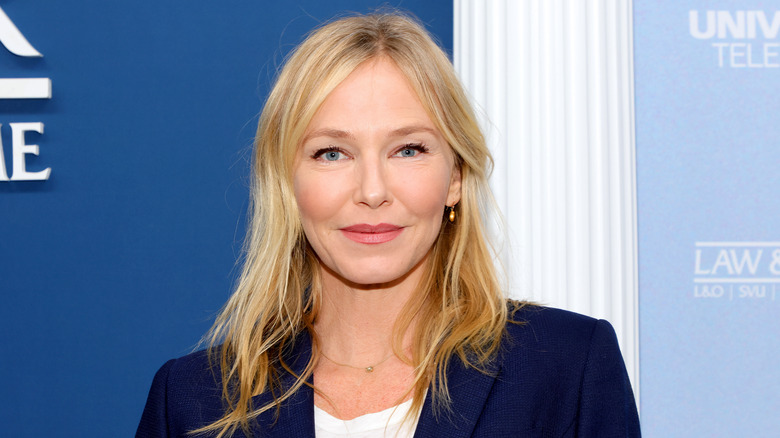 Dia Dipasupil/Getty Images
"SVU" wouldn't be the same without Kelli Giddish's longstanding character, Detective Amanda Rollins. She and "SVU" Captain Olivia Benson (Mariska Hargitay) have built a solid professional relationship over the years, and the series features countless heartwarming, friendly moments between them. Detective Rollins is known for being tough, determined, and an effective advocate for the victims she assists. However, according to Lynette Rice for Deadline, Giddish has announced that her beloved character will leave "SVU" for good in Season 24.
Before she began her 12-year run as Detective Rollins, Giddish's career spanned many other genres. She most notably enjoyed a successful few years as Di Henry on the popular soap opera "All My Children." She also played Supervisory Deputy U.S. Marshal Anne Frost in the short-lived series "Chase." However, for all of the positive choices she has made in her career, there is one role Giddish probably doesn't remember as fondly. In 2005, she starred as a troubled young woman named Clara Niles in the B-movie "Witches of the Caribbean." The movie has a meager IMDb rating of 2.8/10, with several reviewers going as far as wondering why the production team ever made the film. However, Kelli Giddish has come a long way since this early project, and her career post-"SVU" is likely to be filled with even more excellent roles.
Hugh Dancy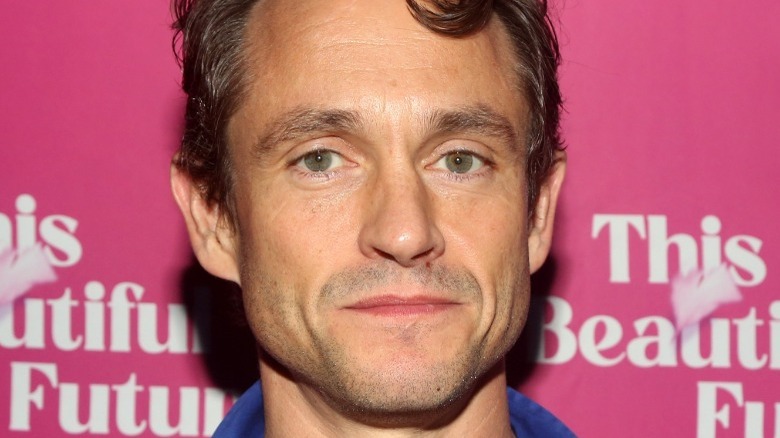 Bruce Glikas/Getty Images
Hugh Dancy had big shoes to fill when he became the Executive Assistant District Attorney on the "Law & Order" revival. The previous EADA, Michael Cutter (Linus Roache), was a prevalent character until the mothership series finale, and replacing him wouldn't be easy for anyone. However, new EADA Nolan Price has proved to be a substantial role for Dancy so far. He is a prosecutor with a firm sense of values and he isn't afraid to stand up to DA Jack McCoy (Sam Waterston) and defend his beliefs. He may take the safe route a little more often than Cutter, but Price is still a strong and influential member of the DA's office.  
Hugh Dancy is no stranger to crime-themed television, as he previously starred in "Homeland" and "Hannibal." However, some of his earlier roles weren't as successful. In 2006, he took on the part of murder victim Adam Towers in the sequel "Basic Instinct 2." Although the original "Basic Instinct" was generally well-received, this sequel proved wildly unpopular with fans and critics. IMDb reviewers have scored it a very low 4.4/10, and Manohla Dargis of The New York Times was one of many critics who believed the film was of inferior quality. Luckily for Dancy, his more recent projects have been able to overshadow this one poor role choice. 
Camryn Manheim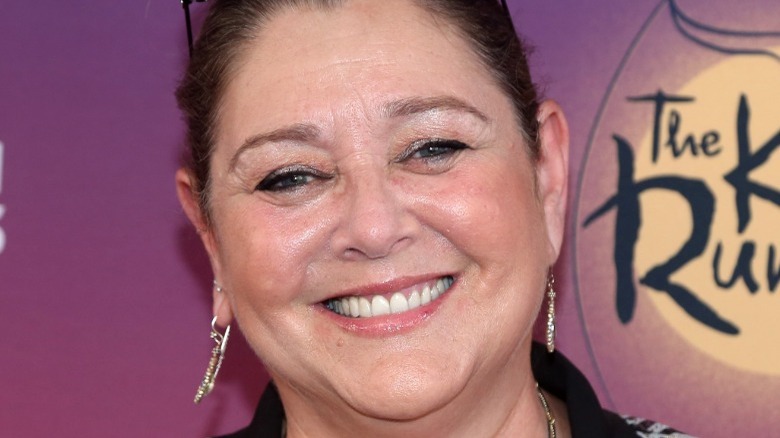 Bruce Glikas/Getty Images
Camryn Manheim's long history of roles in crime-focused dramas makes her a natural for the "Law & Order" revival character, Lieutenant Kate Dixon. So far, Lieutenant Dixon is a caring, but firm leader who is more than capable of keeping her officers in line, similar to Manheim's other law enforcement characters. Shortly before joining "Law & Order," she starred in the drama "Stumptown," where she played another police lieutenant, Portland native Bobby Cosgrove. Manheim also has plenty of experience playing characters who fight for justice in the courtroom. Earlier in her career, she spent eight seasons playing Boston-based attorney Ellenor Frutt on "The Practice," and then took on the role of ADA Kim Mendelsohn in "Harry's Law." 
However, not every role Manheim has played was as noteworthy as her roles in these dramas. In 1998, she starred as a very different type of character from her usual parts: a Catholic school nun named Sister Sophia in the comedy-drama film "Wide Awake." The film was one of M. Night Shyamalan's first theatrical releases but received mixed reviews from audiences and critics. Peter Stack of SF Gate notes that the film is well-intentioned but leaves something to be desired in the way of the plot. Although the role of Sister Sophia wasn't a significant disappointment, Manheim's talents shine much more brightly in the types of dramatic television series she has starred in since. 
Peter Scanavino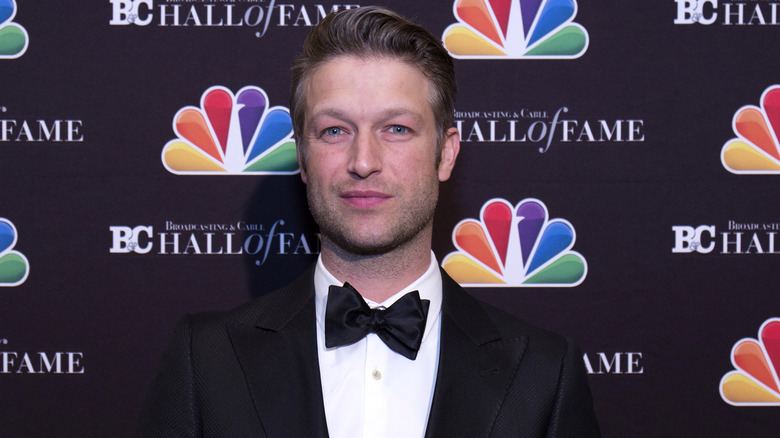 Santiago Felipe/Getty Images
Peter Scanavino's "SVU" character, Dominick "Sonny" Carisi Jr., began his career as a detective before earning his current spot as Assistant DA. In both positions, he has been a reliably likable part of the "SVU" team for seven seasons and counting. In addition to ADA Carisi, Scanavino has had the opportunity to play multiple characters in the "Law & Order" franchise. Before becoming Carisi, he played a compelling victim named Johnny Dubcek in Season 14 of "SVU." Earlier in his career, he made cameos in both "Trial by Jury" and "Criminal Intent." Scanavino also participated in multiple crossover episodes, including the Season 23 "SVU" premiere and an earlier crossover with "Chicago PD."
As compelling as his many "Law & Order" roles have been, some of Scanavino's early parts weren't quite as memorable. In 2006, he took on a role in an independent film called "On the Shoulder." The film was the directorial debut of actress and writer Nadja Stokes, who also executive-produced the project. Scanavino played Gus, who finds himself in a wayward group of friends just trying to make it through a difficult day. The film has slipped into relative obscurity since its release, and it's unlikely that this particular entry on his resume will help him land future roles. However, no one can argue that he has succeeded as a "Law & Order" cast member.
Danielle Moné Truitt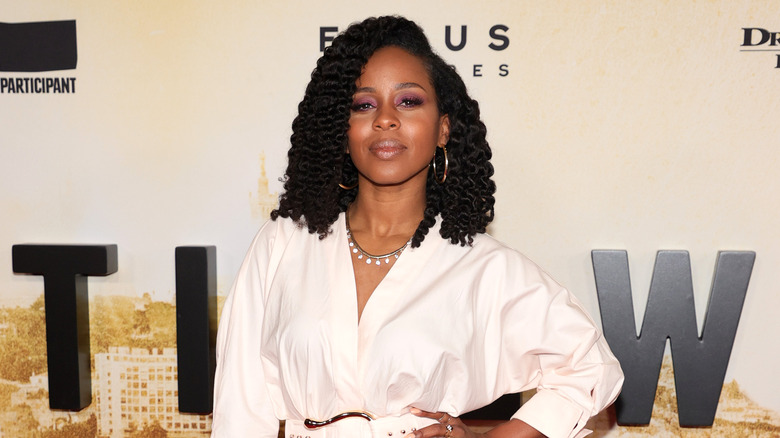 Theo Wargo/Getty Images
Danielle Moné Truitt smashes female law enforcement stereotypes as "Organized Crime" Sergeant Ayanna Bell. She is arguably one of the strongest new female characters in the franchise, and her compelling personal life makes her highly relatable for viewers. Sergeant Bell has a ruthless approach to law enforcement, but she genuinely cares about her detectives. She also appears on "SVU" as part of the storyline that leads up to the premiere of "Organized Crime." Before joining the "Law & Order" franchise, Truitt portrayed Deputy Charlie Minnick — another female law enforcement officer — in the short-lived series, "Deputy."
Earlier, in 2017, Truitt joined the cast of "Rebel" as the title character, a hardened Oakland police officer named Rebecca "Rebel" Knight. This role represents her first leap into police procedurals, and her character was undeniably dynamic. However, not every part the actress has played was quite as effective at challenging biases. She once took on the role of over-the-top rapper Miss T on the 2014 Rebel Wilson sitcom "Super Fun Night." Miss T appears only once in an eponymous Season 1 episode. Although the character is certainly funny, she does portray female rappers in a very stereotypical light. Since then, Truitt has come into her own as a dramatic actress playing more multidimensional roles.
Ice-T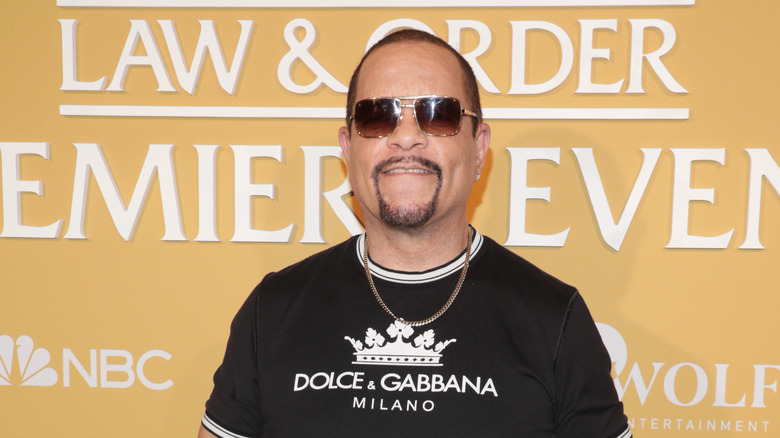 Rob Kim/Getty Images
Ice-T has been an "SVU" fixture as Odafin Tutuola for 23 seasons, placing him among the longest-lasting characters the franchise has ever seen. The multitalented actor also appears in a few other "Law & Order" extended universe series. He joins his "SVU" teammates in crossover episodes with "Chicago PD," "Organized Crime," and the mothership "Law & Order" series. Very early in his acting career, he also took on a significant role in the 1997 series "Players," which was co-executive produced by "Law & Order" creator Dick Wolf. 
In addition to his television roles, Ice-T appears in several successful movies, such as 1991's "New Jack City" and the cult classic "Tank Girl." However, Ice-T's list of early credits also includes a few arguably questionable choices. Most notably, he stars as Mack Daddy in the cringe-worthy 2000 movie "Leprechaun 5: In The Hood." Mack Daddy is a greedy, opportunistic rapper-turned-producer who steals a flute from the Leprechaun (Warwick Davis). Of course, he lives to regret this decision. This campy B-movie has a 3.7/10 rating on IMDb and certainly isn't one of the most prestigious credits on Ice-T's resume. Instead, Ice-T has enjoyed significantly more success in police procedurals, which is likely to continue in the currently-airing season of "SVU."
Molly Burnett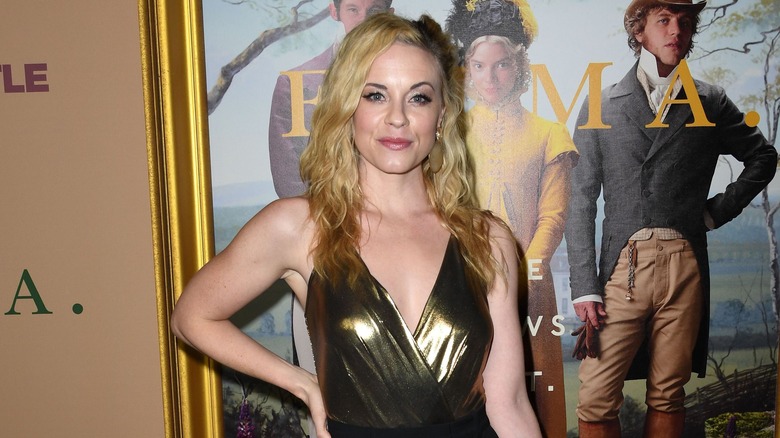 Jon Kopaloff/Getty Images
"SVU" newcomer Junior Detective Grace Muncy is Molly Burnett's first "Law & Order" franchise role, and fans are already embracing her character. She is an enthusiastic millennial who caught Captain Olivia Benson's eye because of her natural ability to connect with victims. Although she experiences a few growing pains in her first few episodes, she'll likely grow into a strong part of the "SVU" team as Season 23 progresses. Prior to taking on the role of Detective Muncy, Burnett had cameos in two other Dick Wolf series: "FBI: Most Wanted" and "Chicago PD." The actress also played a major role in the award-winning drama, "Queen of the South." 
Although Molly Burnett seems perfectly at home in crime-themed dramas, her major early credits are from completely different television genres. Specifically, Burnett spent many of her early years working on soap operas. She portrays Maxie Jones in a season of "General Hospital," and is also a former "Days of Our Lives" star. These projects are both relatively prestigious, but there is one early role on Burnett's resume that isn't quite as significant. In the 2011 Disney Channel sitcom, "Jessie," Burnett played the part of antagonist Darla Shannon. Compared to Burnett's other significant roles, Darla Shannon is more one-dimensional and a little over-the-top. Burnett's talents are arguably better suited for her new role in "SVU."  
Mehcad Brooks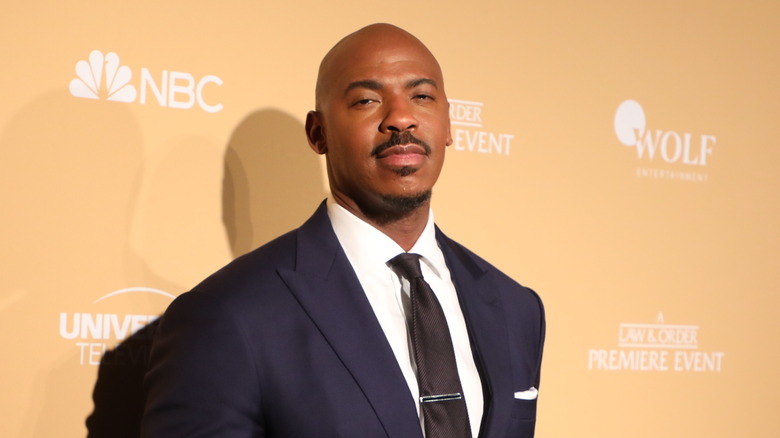 Rob Kim/Getty Images
Mehcad Brooks may be new to the "Law & Order" franchise, but he certainly isn't new to primetime television. Over the years, Brooks has built a reputation as an actor who can easily take on nearly any genre. His "Law & Order" revival character, Detective Jalen Shaw, provides a voice of reason to counterbalance Detective Cosgrove's occasionally hot-headed behavior. Shaw got his start as an attorney before transitioning into law enforcement, which gives him the enviable ability to look at cases from both sides. So far, he is emerging as a dynamic character who can go toe-to-toe with suspects and fellow officers. 
While many of Brooks' previous projects were generally well-received, one early career choice was not as wise as the rest. The 2010 series "My Generation" is supposed to be a mockumentary, but according to Kari Croop of Common Sense Media, it fails to deliver on this promise. Croop gave the series a meager rating of 2/5 stars, and she wasn't the only one who found the series difficult to enjoy. Nellie Andreeva of Deadline reports that ABC only aired two episodes of the series before canceling it due to low ratings. Since this series was a complete flop, it's likely that Brooks would rather fans forget about his time on "My Generation." 
Christopher Meloni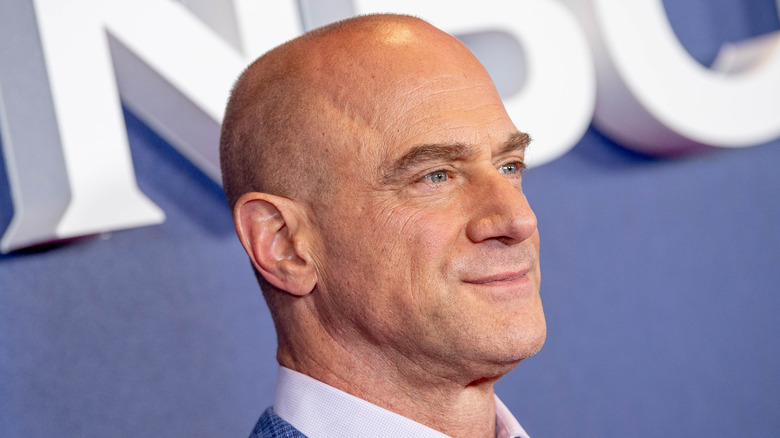 Roy Rochlin/Getty Images
Christopher Meloni is among the most recognizable faces in the "Law & Order" franchise. As Detective Olivia Benson's partner, Detective Elliot Stabler, he got his start on "SVU" in 1999. He also appears in crossover episodes with the mothership series, the revival series, and "Trial by Jury." Most recently, Detective Stabler has become the central protagonist of the "SVU" spin-off "Organized Crime." Meloni has portrayed Detective Stabler for an impressive 23 years, but he wasn't always a part of the police procedural genre. Instead, the actor got his start in the world of 1990s sitcoms.
One of Meloni's first major roles is a far cry from the Detective Stabler character that audiences have grown to love. In the 1990 sitcom "The Fanelli Boys," Meloni stars as Frankie Fanelli, a man who lives with his retired mother Teresa (Ann Morgan Guilbert) and his three adult brothers. Frankie is a wayward young man with virtually no ambition in life. Instead, he uses charm and good looks to entice potential love interests and get himself out of trouble. Frankie is a quintessential ladies' man and the polar opposite of the honorable, respectable detective Meloni portrays today. Although the role of Frankie helped Meloni get his career off the ground, he would probably prefer to be remembered for his contributions to the "Law & Order" universe.
Mariska Hargitay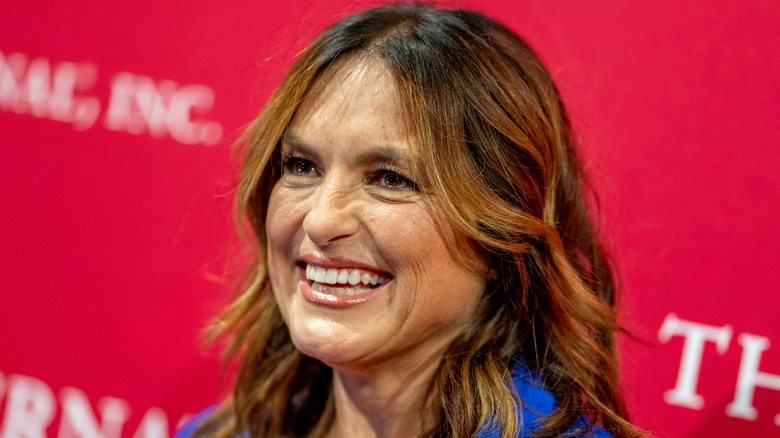 Roy Rochlin/Getty Images
It's impossible to think about "SVU" without Detective (now Captain) Olivia Benson immediately coming to mind. She is arguably the heart of the series and has been impressing fans with her ability to empathize with victims, command her team, and solve cases. In addition, Benson is a staunch advocate for victims' rights and positively impacts the lives of every survivor she encounters. However, her influence isn't limited to one series: Captain Benson also headlines multiple "SVU" crossover episodes. Over the years, she has made appearances in all of the currently airing "Law & Order" shows, the mothership series, "Trial by Jury," "Chicago PD," and "Chicago Fire."
In addition to Captain Benson, Mariska Hargitay has played several other police officers throughout her career. Not all of these roles are glowing examples of her talent. In 1996, Hargitay joined the short-lived sitcom "The Single Guy" for three episodes. She played Kate Conklin the Mounted Cop, a female officer from a stereotypically overprotective family. Conklin was just one of many love interests for the series protagonist, writer Jonathan Elliot, and the character was far more one-dimensional than the beloved Olivia Benson. Although this early role may not have been the best choice for Hargitay, Captain Benson has been a career-defining role for the actress.
Sam Waterston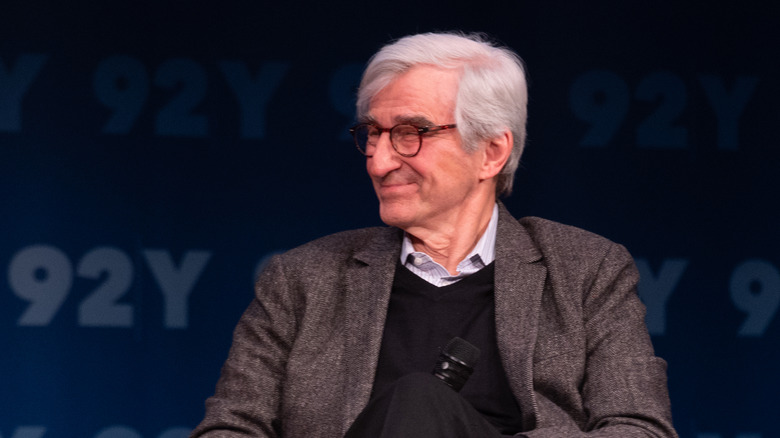 Noam Galai/Getty Images
Sam Waterston is synonymous with "Law & Order" and his signature character, Jack McCoy. Young McCoy made a strong impression in his Season 5 debut episode and gained a reputation for pursuing justice by any means necessary. Some of his prosecutorial decisions are controversial, but his impressively high trial win record speaks for itself. Waterston spent 15 seasons playing McCoy on the mothership series as both an ADA and a newly elected DA. After the finale of the mothership series, fans were excited to see him return for the "Law & Order" revival. Though today's Jack McCoy is a more subdued DA, he remains an influential leader determined to win cases.
Over the years, Sam Waterston has enjoyed a long career on stage and screen. Though Jack McCoy is a "Law & Order" staple, the character first came to life in a two-episode cameo on "Homicide: Life o the Street" in the late 1990s. Waterston also took on roles in historical dramas, including the voice of President Abraham Lincoln in 1990's "The Civil War." However, this highly acclaimed miniseries wasn't the only time Waterston played a U.S. president. One of his least successful projects was the 1997 film "Shadow Conspiracy," in which he played the unnamed leader of the free world. Film critic Roger Ebert notes that the action scenes in "Shadow Conspiracy" felt unoriginal, and some plot details were hard to believe. For all of Sam Waterston's success, this is one movie he'd probably like fans to forget.