The Walking Dead Fans Are In Awe Over Carol And Daryl's Connection After Season 11 Episode 20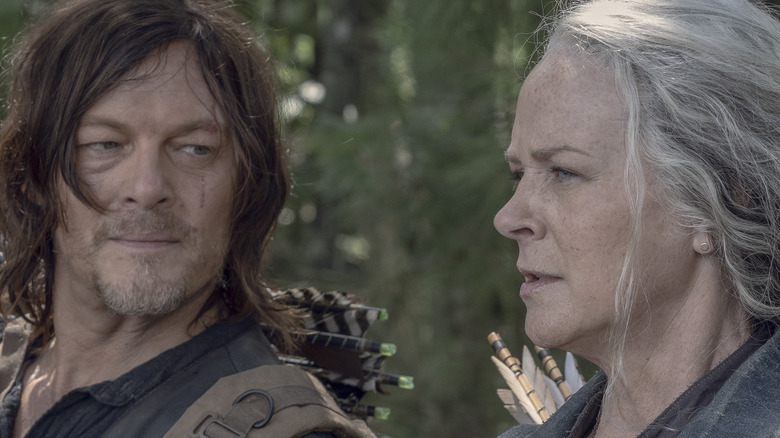 Jace Downs/AMC
The following article contains spoilers for "The Walking Dead" Season 11, Episode 20, "What's Been Lost."
"What's Been Lost" heavily focused on two subjects: having faith in your friends and being able to recognize the difference between a false confidant and a true-blue companion. Lance Hornsby (Josh Hamilton) learns the hard way that you can't fake or finesse a connection when the chips are down. Daryl Dixon (Norman Reedus) and Carol Peletier (Melissa McBride) learned that they can always trust each other and can feel comfortable knowing they have each other's backs. And Eugene Porter's (Josh McDermitt) friendship with Yumiko (Eleanor Matsuura) resulted in the latter standing firm against the Commonwealth and agreeing to become the former's attorney during his treason trial.
Carol and Daryl have again been stirring fans' excitement in the wake of "What's Been Lost." Their rock-solid friendship still thrills fans of the show even as "The Walking Dead" enters its twilight episodes, and they're yearning for more.
People are very into Carol and Daryl's friendship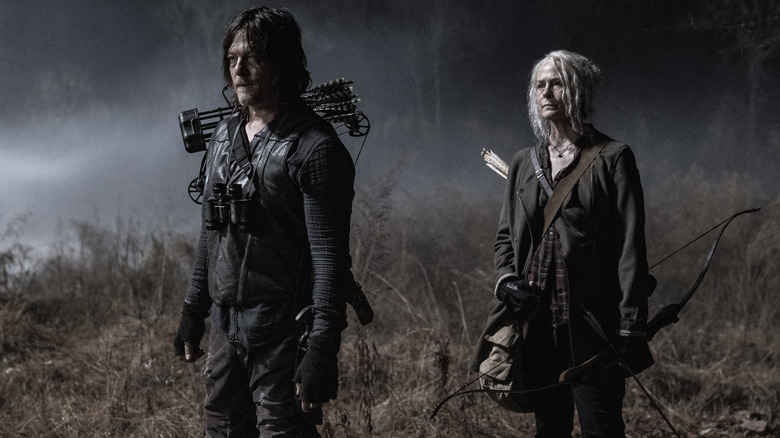 Jace Downs/AMC
Fans couldn't get enough of how clearly and obviously Carol and Daryl had each other's backs during "What's Been Lost." "Seeing how far Carol has come in the narrative brings me to tears. Daryl is the best thing to happen in her life," said @ZaiNeganCaryl. The sheer competence of the twosome wowed audiences. "Daryl and Carol are the team that you want on your side, ALWAYS!!!" gushed @LauraBongiovan9. Multiple fans pointed out how long-lived their friendship has become, noting that they have a consistent history of always being there for one another. Many fans seem to be excited for more and to see how Daryl and Carol's partnership will play out over the course of the remainder of the show's episodes.
Other fans have simply been waiting for Carol and Daryl to show this level of bravery in recent seasons. "I've needed this energy from Carol and Daryl for a long time!" said @JinnySkeans.
With all of that camaraderie in the air, it's too bad that Carol will no longer be in AMC's upcoming Daryl Dixon spin-off, as it will be filming overseas, a move Melissa McBride allegedly did not want to make. However, fans clearly have plenty more Daryl to look forward to; his spin-off will debut at some point in the near future.