Black Adam's Dwayne Johnson Promises We'll See More Of Fan-Favorite Dr. Fate In The Future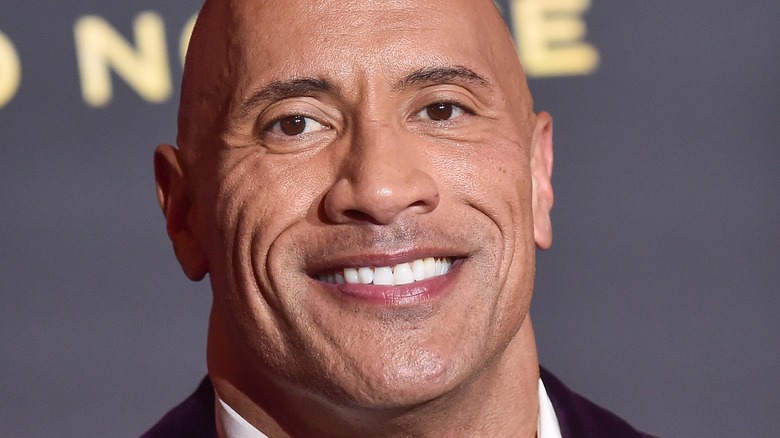 DFree/Shutterstock
Warning: This article includes spoilers for "Black Adam."
After trying to get the "Black Adam" movie off the ground for over a decade, Dwayne Johnson finally saw the release of his pet project in late 2022. The film, while earning mixed reviews from critics, drew enough fans to garner The Rock's biggest solo box office debut of his career to date.
Moviegoers were excited not only to see the big screen debut of the Black Adam character, but also the debut of the Justice Society of America, or JSA. Featuring Aldis Hodge as Hawkman, Pierce Brosnan as Doctor Fate, Quintessa Swindell as Cyclone, and Noah Centineo as Atom Smasher, the JSA provided fans with new choices for fan-favorite characters in the DCEU.
One such character, Doctor Fate, may be returning to the comic book movie universe in due time, as hinted by a cryptic tweet from The Rock himself. Brosnan told The A.V. Club of joining the franchise tentpole movie, "When I was offered the job of Doctor Fate in 'Black Adam,' I was just absolutely enamored and charmed and honored to be part of such a magnificent movie. I was aware of Black Adam a little bit, and Dr. Fate ... what a spectacular opportunity it was for me." Fans are chomping at the bit to see more of Brosnan as the Fate character.
The Rock and Pierce Brosnan tease that we haven't seen the last of Doctor Fate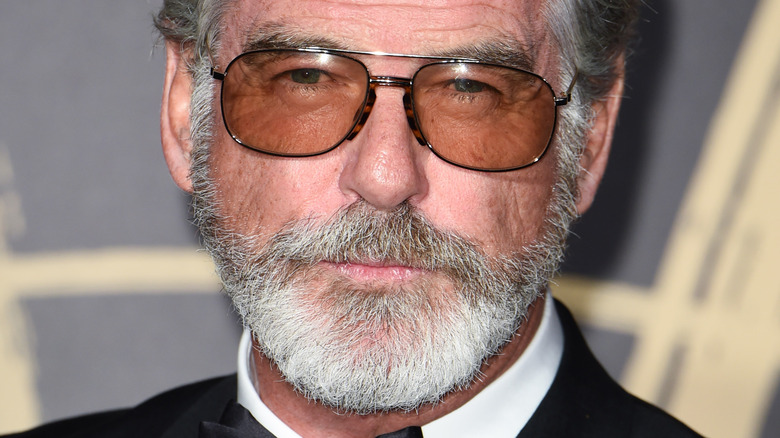 Featureflash Photo Agency/Shutterstock
In "Black Adam," the Doctor Fate character sacrifices himself to help the other members of the JSA defeat the evil demon Sabbac that is destroying the city of Kahndaq. In the emotional scene, the all-knowing, all-seeing Fate no longer sees a future for himself on his way to his inevitable demise.
After creating a new fan-favorite character, the film effectively completes its journey with Doctor Fate actor Pierce Brosnan, or so it seemed. Proving that his fate may not indeed be sealed, Dwayne Johnson tweeted about Doctor Fate in response to a fan who stated that Fate is a favorite character of his in the film. The Rock said in a cryptic and exciting response, "Dr Fate is one of my favorites too and you will see more of him. I promise."
Brosnan, in a piece from USA Today, said that "not everything is as it seems," in regard to the end of his Doctor Fate character in the DCEU. He continued, "So I think the door is open. I honestly have no idea where this will go. I just know I'm very proud of the work playing Dr. Fate and honored being part of the DC comic book world."
Pierce Brosnan got emotional saying goodbye to his Doctor Fate character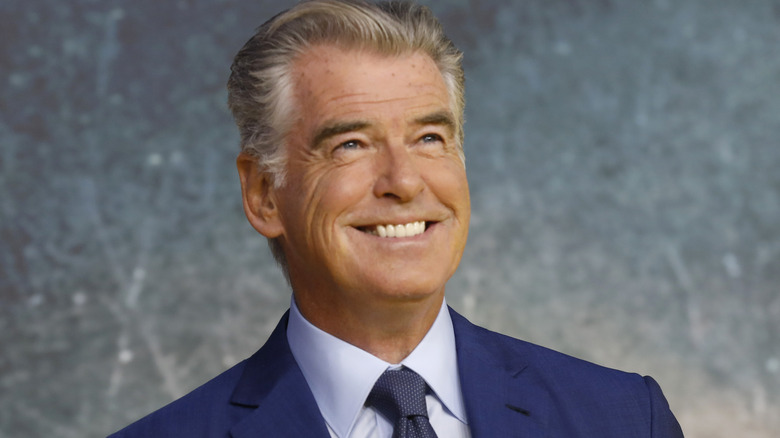 Tristan Fewings/Getty Images
Pierce Brosnan also told USA Today he got very emotional over his character's ending in the film. "It resonated with me as a man who has lived 69 years and is on the cusp of his 70th year on the planet, and having seen friends pass before me, while being close to the passing of lives," he explained. There was a deep poignancy."
In that same piece, "Black Adam" director Jaume Collet-Serra said that Fate is, "a bit like Obi-Wan Kenobi who dies in the first 'Star Wars' and yet appears in every 'Star Wars,' So we'll all see what happens."
While nothing has been officially announced at this time, talks of a "Black Adam" sequel are already underway. The producers of the first film, Hiram Garcia and Beau Flynn, told Comic Book that unlike the first film's nearly 15-year journey to the screen, the next "Black Adam" movie will be ready to go to production quickly once they get the script just right. It sounds as if the JSA will play a role in the new film so we could possibly see the return of Doctor Fate in that film. It remains to be seen, though, if Brosnan will reprise his role as the character.