Claudia From Interview With The Vampire Has A Symbolic Relationship With Fire, According To Bailey Bass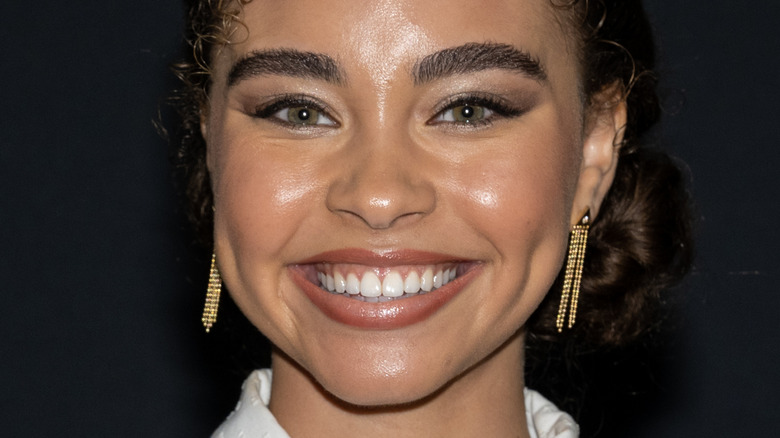 Alexi Rosenfeld/Getty Images
"Interview with the Vampire" is stirring up critics and audiences alike with its exciting new take on the vampire mythos (via Rotten Tomatoes). Based on "The Vampire Chronicles" by Anne Rice, the AMC series follows Louis de Point du Lac (Jacob Anderson) as he's turned into a vampire by his lover and tormentor Lestat de Lioncourt (Sam Reid) and the tumultuous events that follow their tortured life together.
The series has already taken a number of liberties with the source material, but that hasn't stopped fans from embracing "Interview with the Vampire" one bit. On the contrary, AMC is so confident in the series that the network renewed the horror drama before they even aired the first episode, per Variety.
Still, one of the biggest shifts in "Interview With the Vampire" comes in the form of Claudia (Bailey Bass). The series has aged the character up considerably from a child to a teenager, and while she still struggles with much of the same problems that the original version of the character did, the change adds far more nuance to her character.
Bailey Bass says Claudia was born anew from the flames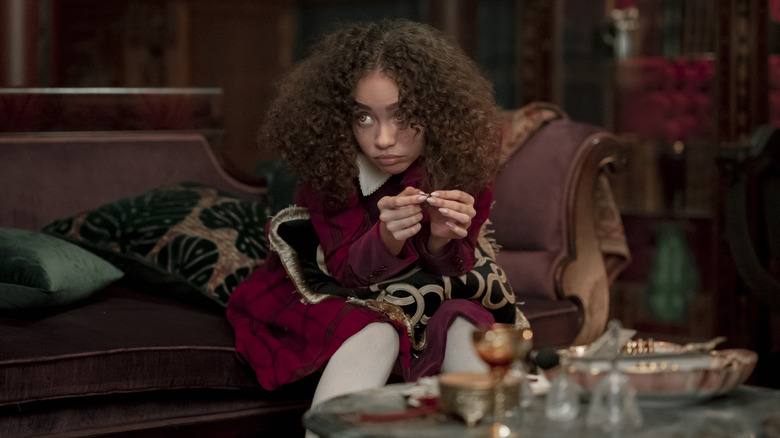 Alfonso Bresciani/AMC
Bailey Bass sat down with Decider to talk about her role as Claudia in "Interview with the Vampire," and the actor had plenty to say about her breakout role and how she was transformed by a chance encounter with Louis. "She has this relationship with fire because she gets changed in a fire, and that's just the incredible writing of Rolin Jones," Bass explained. "She gets changed because she was burning in a fire, and that's where Louis finds her."
Bass was also quick to note the juxtaposition of losing her mother in the fire and then being saved, only to lose the first person she falls in love with to fire. "She loves watching people burn. But then, she has to watch the person she loves the most burn," Bass went on. "This is very interesting: Claudia's relationship with fire and the power that it's given her. But then also the trauma."
The dichotomy between the killer and the innocent appearance of Claudia has always been one of her most compelling elements, but, as Bass has noted, the latest adaptation of "Interview with the Vampire" has already added new layers of complexity to her. This echoes President of Original Programming for AMC Networks and AMC Studios Dan McDermott's comments, who previously stated "The scope and breadth of this show ... is just stupendous" (via Variety). "They have rendered the rich and vibrant world of Anne Rice's 'Interview' in a wonderful way, and we're incredibly proud."