The Walking Dead's Josh Hamilton Says His Final Day Of Shooting Was Both 'Sticky And Emotional'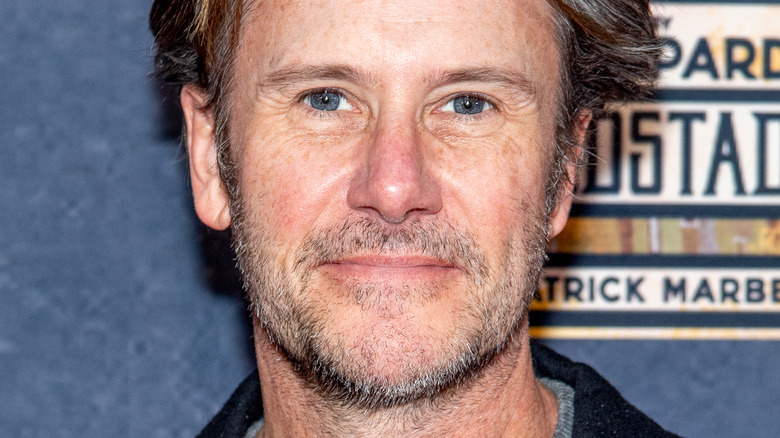 Roy Rochlin/Getty Images
On October 2, 2022, the final batch of "Walking Dead" Season 11 episodes kicked off on AMC. This proved a bittersweet moment for fans of the zombified series since it means more "TWD" to enjoy in the coming weeks, though once it's over, it's truly over. Season 11 is the last, and while this may sound like the end for the likes of Daryl Dixon (Norman Reedus), Maggie Rhee (Lauren Cohan), and other favorites, that's not entirely true. Many of the show's biggest names will live on via the host of spin-off titles on their way down the production pipeline.
At the same time, it should come as no surprise that not everyone that made it to Season 11 will get to see the "Walking Dead" brand expand beyond it in the years to come. Case in point: Commonwealth figurehead Lance Hornsby, as portrayed by actor Josh Hamilton. The sniveling villain was introduced in the Season 11 episode "Out of the Ashes" and went on to give our heroes quite a hard time throughout the following episodes. He ultimately met his end in "What's Been Lost" at the hands of a bow-wielding Carol Peletier (Melissa McBride).
Despite his villainous role on the program, it was still hard for Josh Hamilton to leave "The Walking Dead" behind. Although, his final day on set proved just as sticky as it was emotional. Here's why.
Fake blood interfered with the emotion of Hamilton's last day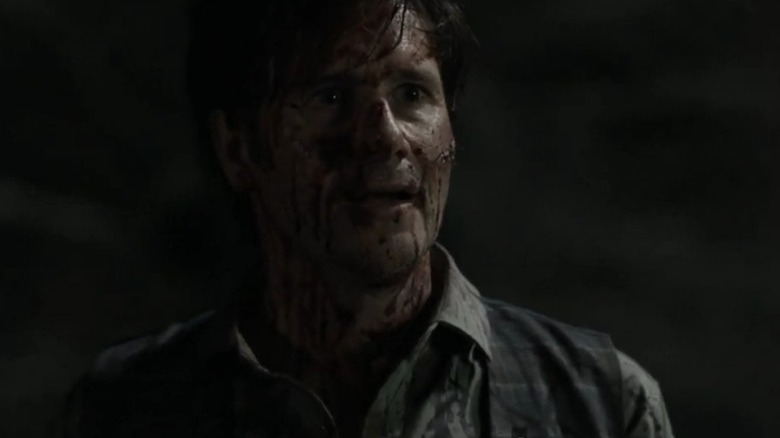 AMC
Lance Hornsby's final scene on "The Walking Dead" saw him chat with Daryl and Carol, who had every intention of ending his life. Try as he might, he couldn't avoid an arrow to the throat, which caused him to bleed from the mouth as he slowly died. This turned out to be the last image of him on the show and Josh Hamilton's final scene as a "TWD" cast member. "It was a night shoot, and it was sort of emotional and it was sticky. Sticky and emotional," he told Entertainment Weekly, recalling the evening that he bid the role of Hornsby farewell. Hamilton notes that it wasn't easy to get that last crane shot, thanks to the copious amount of fake blood involved, but they eventually made it happen.
Even though he was quite sticky and emotional while filming the scene, and felt Hornsby could've stuck around a bit longer, Hamilton was happy with how the character's story ended. In an interview with Decider, he explained that the scene perfectly encapsulated Hornsby as a person — the slippery, scheming antagonist he was. "It's sort of his last little cockroach moment of like, 'How do I gain control,'" Hamilton said, adding that the fact that Carol was the one to fire the show was especially shocking to Hornsby. He also mentions that the moment must've been an odd relief for Hornsby since he wouldn't have to try and survive in a world he's ill-equipped to face all on his own.
"The Walking Dead" only has a handful of episodes left on the docket before it concludes for good. It'll be interesting to see what comes of Lance Hornsby's demise in the coming installments.