Confirmed: Henry Cavill's Man Of Steel Is Back To Save The DCEU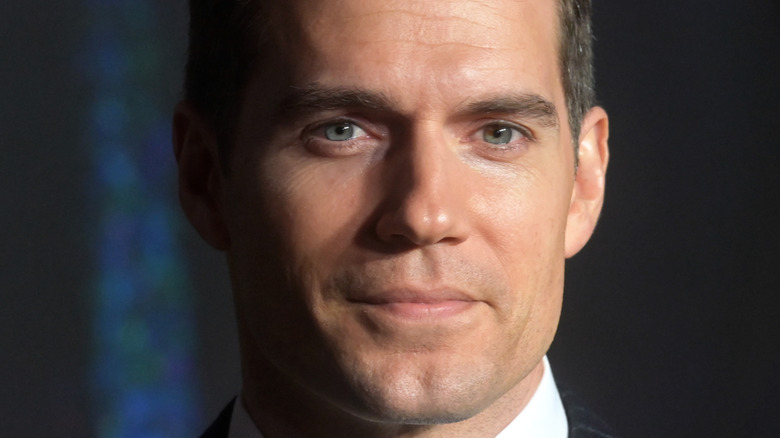 Dave J Hogan/Getty Images
Warning: This article contains spoilers for "Black Adam."
The hierarchy of power in the DC Universe is about to change, but not necessarily in the way The Rock promised.
Hollywood mega-star Dwayne "The Rock" Johnson has famously worked to get the DC anti-hero on the big screen for the last 15 years, and it's finally here. "Black Adam" hit theaters this past weekend, and the movie currently sits at a resounding 39% for critics on Rotten Tomatoes, but the 90% audience score should tell you all you need to know about superhero fans will still eat up a shared universe.
One of the biggest shining lights in "Black Adam" is the mid-credits scene. Yes, the confrontation that The Rock himself could not stop spoiling paid off in the end for both casual moviegoers and die-hard DC fans. After the events of the movie, Amanda Waller (Viola Davis) contacts Black Adam, telling him that Kahndaq is now his prison. After Adam claims that no one on Earth can stop him, Waller says she'll bring in someone not from this world. Shortly after Adam destroys Waller's drone, he gets a visit from none other than Superman, played once again by Henry Cavill.
It's a big deal in the DCEU for Cavill to be back, and fans eagerly anticipated seeing what the British actor had to say about returning to Superman. Cavill finally broke his silence today, and it's just as hopeful as The Man of Steel himself.
Henry Cavill is thankful to be back as Superman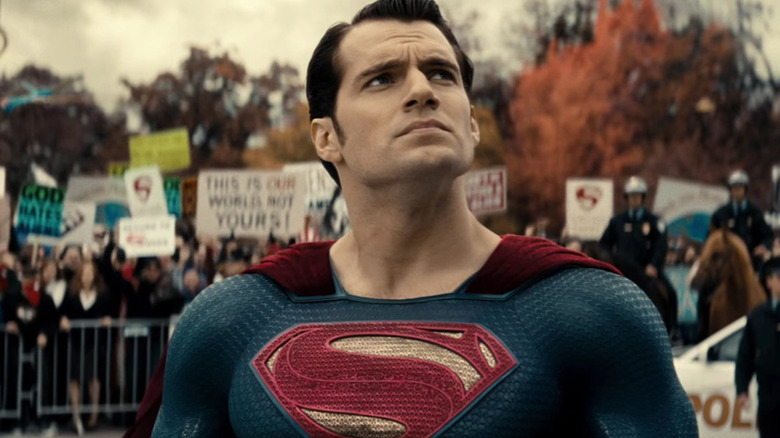 Warner Bros/HBO
Henry Cavill took to his Instagram to reveal he's officially back as Superman for the DCEU. Cavill expressed his desire to give fans a chance to experience the surprise authentically in theaters before releasing an official statement on his return.
In his post, he says, "Hey, everyone. I wanted to wait until the weekend was over before posting this because I wanted to give you all a chance to watch 'Black Adam.' But now that plenty of you have, I wanted to make it official that I am back as Superman and the image you see on this post and what you saw in 'Black Adam' are just a very small taste of things to come. So, there's a lot to be thankful for, and I'll get to that in time, but I wanted to thank you guys most of all. Thank you for your support and thank you for your patience. I promise it will be rewarded." 
It sounds like Cavill is not only back as Superman, but he isn't going anywhere this time. 
Cavill starred as The Man of Steel from 2013 to 2017, but The Hollywood Reporter revealed in 2018 that Cavill and Warner Bros. had parted ways. Neither side ever officially announced they had moved on, but the studio shifting their focus to a "Supergirl" movie said all that needed to be said. However, the studio also scrapped that movie after its infamous merger with Discovery. 
If there's anything to understand from Cavill's return in "Black Adam," the DCEU seems to be headed in a promising direction. Warner Bros. Discovery recently revealed a fresh strategy for DC films, and if Cavill's return is just the first of many changes, fans are in for a treat.