All Quiet On The Western Front's Ed Berger Wants The Film's Music To 'Rattle' Viewers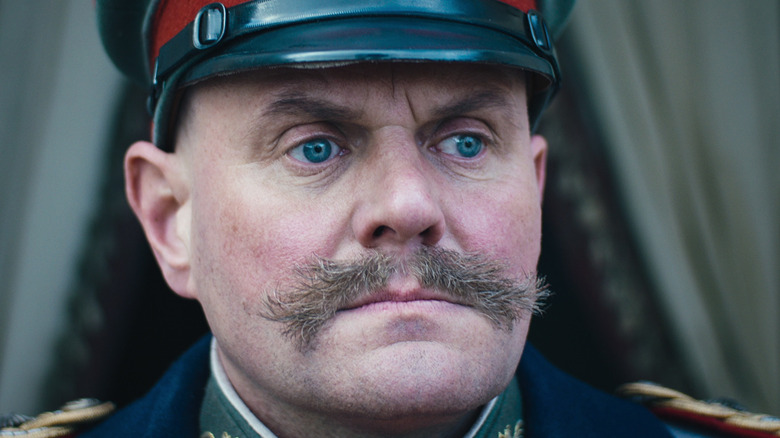 Netflix
"All Quiet on the Western Front" is getting the cinematic treatment once again. The tale of war and what it leaves behind has firmly cemented its place among history's most dynamic novels. Erich Maria Remarque's novel follows German soldiers during World War One, noting the emotional and social changes occurring afterward.
The 2022 Netflix adaptation follows in the footsteps of the 1930 Academy Award-winning film. In the earlier adaptation, audiences might have experienced a silent version. Now, the public will experience a "talkie." Whether silent or in its "talkie" form, the early 20th-century historical film allows audiences to hear the brutality and fear accompanying any battle. The silent version alone carries effects and music that plays on the audience's emotions (via Leonard Maltin).
Director Ed Berger hopes to give viewers a similar experience with his cinematic take on the source material. His focus on the music is set to give audiences a more profound look into this complex story of human trauma; it's an approach that could jostle audiences used to the standard war film mystique.
The music and effects go beyond the usual war film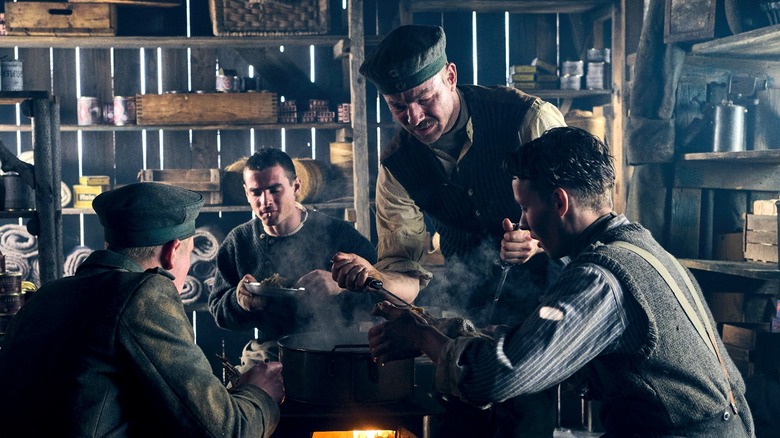 Reiner Bajo/Netflix
A crucial aspect of the emotional and jarring moments of the film is its use of sound. For Ed Berger, that characteristic sets it apart from other historical movies. In a recent interview with Collider, the director spoke about the importance of 'destroying' cinema's usual picturesque presentation of war through the use of sound. "I rather want it [music] to destroy that feeling and to jar you and take you out of it," he said.
His focus instead leans on how the collaboration between music and visual elements alters the mise-en-scène. It's a technique the filmmaker hopes will draw viewers in and point them toward the project's more profound meaning. Berger said he wants the music to "Rattle you by the throat and go by the code collars and say like, 'Hey, look at this.'"
The film's score highlights the ravages of war and quiet moments contemplating their toll. Berger worked with composer Volker Bertelmann to go beyond what was expected from the genre; the director intended to use each note to break into the underpinnings of its lead character, Paul. His vision for each composition highlights the "destruction" of standard war narratives in favor of a complex emotional experience" (via SlashFilm). It also ensures the audience moves away from any "sentimentality" and instead looks at the harsh realities beneath the surface.