Pierce Brosnan Incorporated His Own Wedding Band Into His Doctor Fate Costume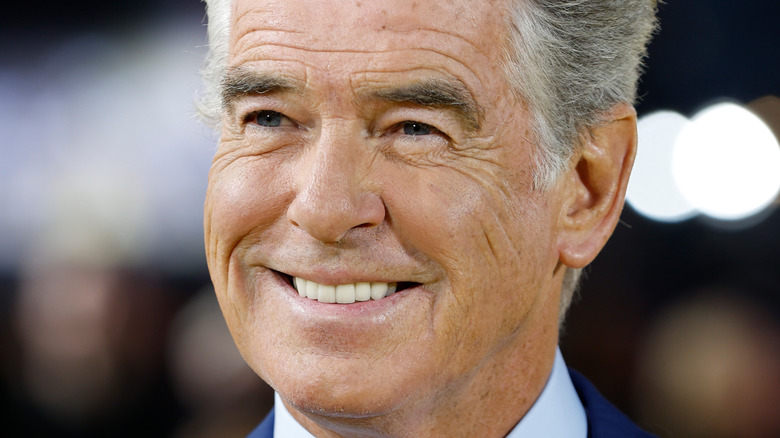 John Phillips/Getty Images
Actor Pierce Brosnan isn't new to the blockbuster and red carpet scene. After all, Brosnan portrayed James Bond in four feature films, including a 007 fan-favorite, "GoldenEye," according to Rotten Tomatoes. With the legendary spy in his rearview mirror, Brosnan was genuinely excited to be in New York City celebrating the premiere of his latest film, "Black Adam." The actor portrays one of the most powerful superheroes in the DC Extended Universe and a member of the Justice Society of America, Doctor Fate.
"I'm just so happy to be here in Times Square and celebrating this magnificent movie, which is a feast of a film, a beast of a film," Brosnan said in an interview with Entertainment Tonight. "And, for everyone involved, Dwayne [Johnson] has rocked it and brought it to this night. For everyone here, I don't think they'll be disappointed."
Brosnan couldn't have been more right because, while critics have taken their shots at the Mighty Adam and the JSA's arrival in the DCEU, audiences are enthralled by "Black Adam" (via Rotten Tomatoes). In terms of acting, Brosnan wanted to bring a bit of himself to the superhero of Doctor Fate. However, did you know he also brought some of his personal jewelry to the role in order to round out his character's ensemble?
Brosnan wore his wedding band in Black Adam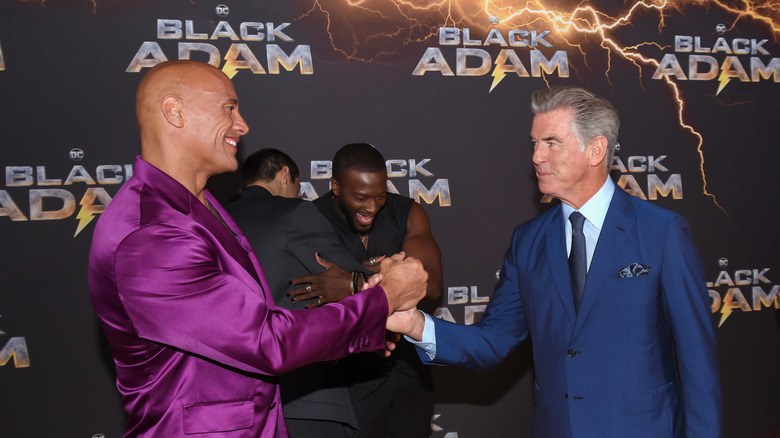 Eamonn M. Mccormack/Getty Images
After researching the JSA character, which he was cast to portray in "Black Adam," Brosnan decided to bring some mementos from his home onto the set of the superhero film. At the New York City premiere of "Black Adam," Brosnan's wife, Keely Shаye Smith, admitted she didn't know her husband had worn his wedding ring in the film. "I just found out about a week ago," Smith said during an interview with Entertainment Tonight.
Brosnan, who flanked his bride, offered her and their reporter a befuddled look before insisting he'd spoken with Smith about wearing the wedding band, but she'd simply forgotten about their conversation. "I told her, I did," Brosnan explained, and he mentioned that his character, Kent Nelson, aka Doctor Fate, also sported a very sentimental watch. "The man [Nelson] has traversed the ages of time."
Smith was genuinely touched that her husband wore those pieces of jewelry, which signify the love Brosnan and his wife hold in their hearts for one another. "I wore my own wedding ring, which I never do, and I wore my own timepiece," Brosnan said as he elaborated on his jewelry in an interview with USA TODAY. "A beautiful Montblanc timepiece that my wife Keely gave me that is inscribed with, 'Time flies on love's wings.' Those are personal talismans I brought to the character."