Jodie Whittaker Prepares Fans For A Wild Ride In Her Final Episode Of Doctor Who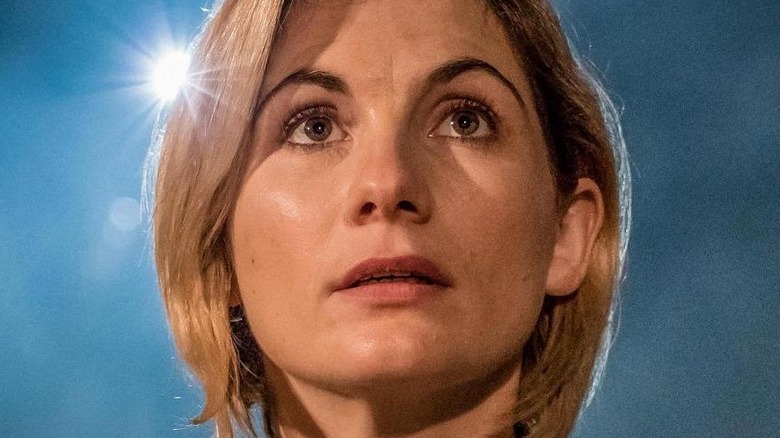 BBC
If there's one thing "Doctor Who" fans know after almost 60 years of seeing the Doctor regenerate into 13 versions of the same character, it's that it's never easy to say goodbye to one. When "The Power of the Doctor" airs October 23, the 13th Doctor portrayed by Jodie Whittaker will live her final adventure before the 14th Doctor (played by Ncuti Gatwa) takes over, and Whittaker told Entertainment Weekly her last episode "celebrates change, the challenges the Doctor goes through, the darkness and the lightness."
This news is sure to entice fans already anticipating a new season. Whittaker's final episode as the Doctor is part of the BBC's centenary celebrations and is meant to feel like a big event for fans of the iconic character. According to Metro, showrunner Chris Chibnall teased that the feature-length episode will be emotional, featuring a new regeneration method for the Doctor. "There are surprises still to come — big, big surprises," he added. "There are so many Easter eggs in there for people who have been watching the show over the years. There are things for really, really hardcore fans, and even the more casual viewers. There's lots to get your teeth into." Whittaker hinted at the same when speaking to EW, saying, "I think it's got something for everybody."
Whittaker says new and old fans should enjoy the episode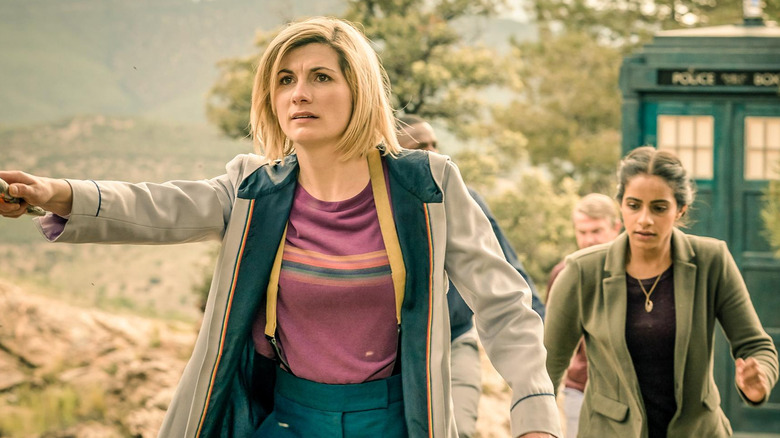 BBC
Actor Jodie Whittaker notes that the feature-length episode is special in and of itself "because it meant we had a real journey," she told EW. "Obviously, it's a continuation of the story from previous episodes, but it also feels contained within this adventure. And the energy, from start to finish, you feel like you've gone on a massive roller coaster."
Whittaker said the episode will feature beloved villains such as the terrifying Cybermen, the Master (played by Sacha Dhawan), and the Daleks, pointing out that viewers who have never watched before will still be entertained, calling the episode "the biggest advert of what the show is about." Showrunner Chris Chibnall told Metro the episode is "probably the biggest episode of 'Doctor Who' we've yet made."
Even though "Doctor Who" fans are saying goodbye to Whittaker as the Doctor, they have much to look forward to. The longest-running science fiction series will observe its 60th anniversary with a special that will see fan-favorite David Tennant return to the show that made him famous, and Ncuti Gatwa will make history as the first Black actor to play the title character. "The brilliant thing about 'Doctor Who,' the great design of it is there's this incredible emotional swell as you say goodbye to one Doctor and, instantly, you get the thrill of the next Doctor," Chibnall said.