Chicago Fire Viewers Felt There Was A Major Missed Opportunity In Season 11, Episode 5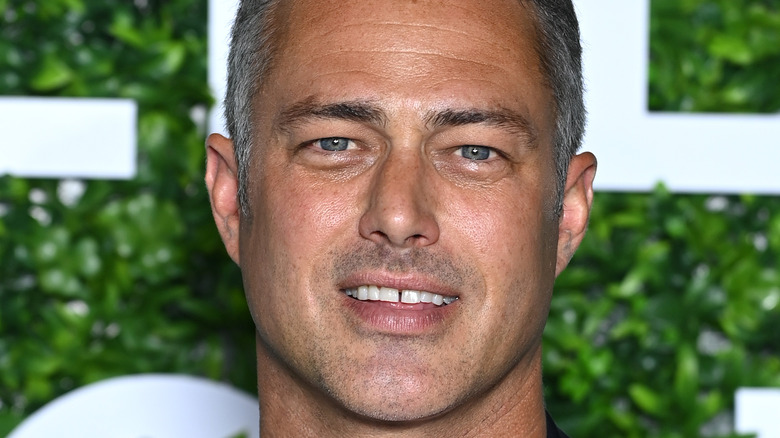 Pascal Le Segretain/Getty Images
Warning: spoilers ahead for "Chicago Fire" Season 11, Episode 5.
Season 11, Episode 5 ("Haunted House") of "Chicago Fire" started traditionally enough, with a phone call to the station about a fire. But after arriving at the house and not seeing anything, things took an unusual turn when the crew discovered there was no fire. A neighbor called the fire department after hearing the resident's 15-year-old daughter, Jenny (Cleo Fraser), and mother (Abby Miller), screaming at each other and getting physical. The neighbor told the crew, "My uncle was a firefighter. He said if you need help fast, report it as a fire."
After taking the girl back to the station to wait for her dad's arrival, Stella Kidd (Miranda Rae Mayo) and Kelly Severide (Taylor Kinney) talk. Stella makes a foreboding comment: "Mothers and daughters, that's next-level stuff." We're left with a strong feeling that Stella knows what she's talking about and has some issues with her mother. Later, after Stella discovers a lot of money in Jenny's backpack and Jenny admits her father is dead, she runs off. Stella is clearly upset about Jenny leaving and invested in figuring out her story, and she even goes to find Jenny's mother to talk to her.
Later, as Stella and Severide discuss keeping secret the difficulties of their upbringing, fans were excited that we were (finally) going to hear about Stella's past. But when something entirely different happened, viewers were not happy.
Fans wanted to delve into Stella's past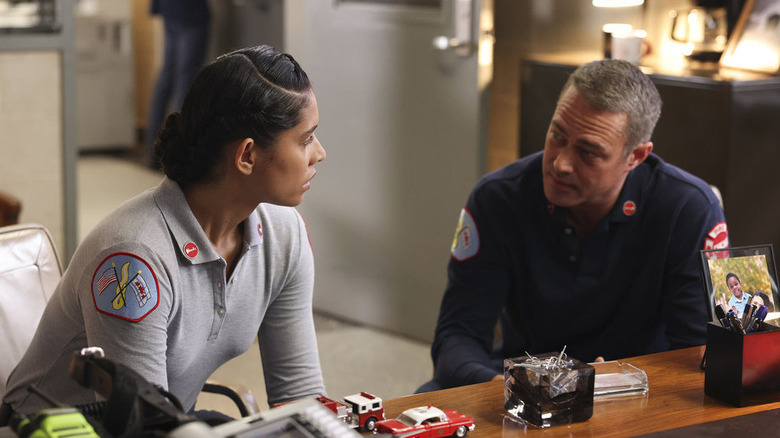 Adrian S Burrows Sr/NBC
After spending the majority of the episode on Jenny's problems and the difficulties of mother-daughter relationships, viewers felt blindsided when Severide suddenly appropriated the conversation with Stella, turning it into another story about the issues between him and his father. "Tonight felt like a big missed opportunity to learn more about Stella's past," u/hame16 wrote on the "Chicago Fire" subreddit. "I feel like we know barely anything about her childhood/teenage years." Other fans were more blunt, like u/Loud_Fox_6092, who wrote, in part, "Pissed that they didn't say anything about Stella's past and we got another Kelly Benny story."
Viewers are frustrated that the writers didn't use this opportunity to provide more info about Stella, but this isn't the first time fans have felt characters' back stories have been ignored. "I wonder what's the hold up on why they haven't delved more into Stella's past?" tweeted @johnsamty93. "And not just hers but also more of Violet, Gallo & Ritter's pasts. Like we barely know what Ritter, Violet & Stella's family lives were as well as who raised Gallo after he was orphaned."
Hopefully, the writers are paying attention: everything doesn't need to be about or connected to Severide. Fans also want to know more about the other characters' histories and hear their childhood stories.