Steve-O Drew Major Inspiration From Bill Burr In His Opening Scene Of The Bucket List Tour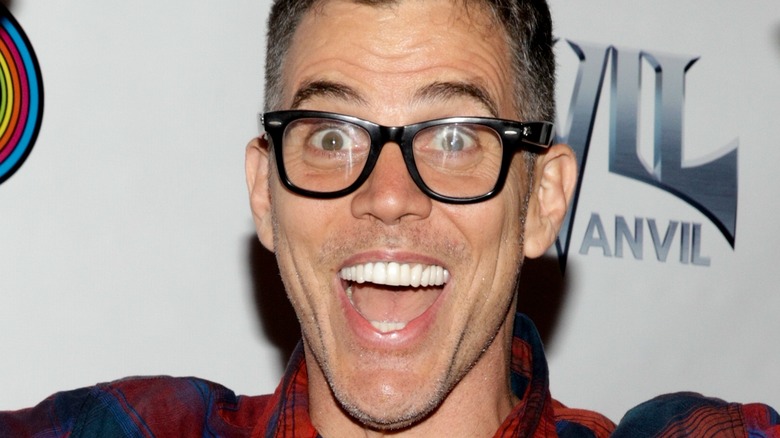 Ovidiu Hrubaru/Shutterstock
When you hear the name Steve-O, the first thing that comes to mind is probably "Jackass." Between the series that turned him, Johnny Knoxville, and the rest of the cast into celebrities, and the franchise that churned out subsequent films, spin-offs, video games and even trading cards, Steve-O and "crazy stunts" often end up in the same sentence. But while the stunts may be funny, it's not often that he's referred to as a comedian, which is something Steve-O has been working to change.
When Steve-O first began performing stand-up comedy more than a decade ago, it was hard to get people to take him seriously. To help him refine his act, he enlisted the help of a fellow comedian. "Dane Cook was like a mentor to me. Like, go out to the comedy clubs and he would do his set, and then I would do my set, and then we would sit down and he would give me notes," he said on his podcast, Steve-O's Wild Ride. "He would just be the most vicious, like, terrible, like, meanest. He would just reduce me to the size of a thimble, and then bring me on stage, but it was with love."
While talking with Carrot Top on his podcast, Steve-O shared that Bill Burr helped him feel like a legitimate stand-up comedian by helping him with his opening scene on his current The Bucket List Tour.
Bill Burr helped him feel validated as a comedian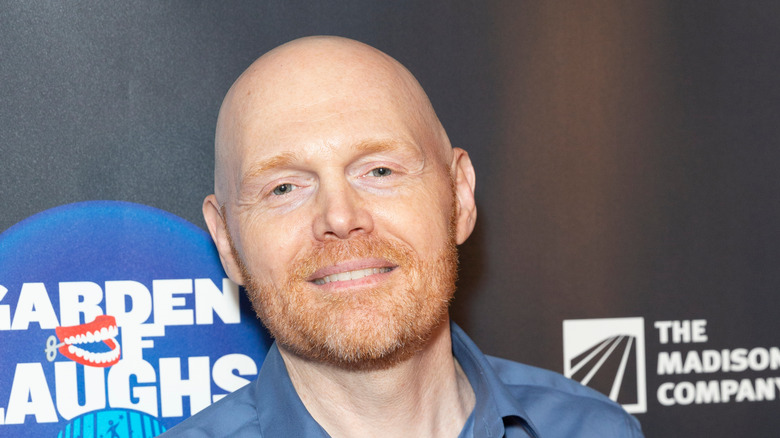 lev radin/Shutterstock
In Steve-O's chat with Carrot Top on his podcast, Carrot Top admitted that part of what helps him deal with negativity is thinking back in his career to George Carlin telling him he was funny, "That's how you keep your sanity," he told Steve-O. For Steve-O, that validation came from something more recent. With his current comedy tour, the opening scene features comedian Bill Burr flying a helicopter, with Steve-O dangling from an attached rope ladder. "We filmed insert shots to cut to him flying the helicopter. It appears to be him flying me around, crashing me into all this stuff," he told Carrot Top. "It's so symbolic for him to get behind me, and sign off on me, like, give me his blessing."
Steve-O has said many times that Bill Burr is a hero to him and how supportive he's been of him and his stand-up comedy. Bill Burr referred to Steve-O as a legend when he appeared on his podcast, telling him, "I'm happy to be here, you've been making me laugh for f***ing twenty years." Obviously, the feeling of love and respect between the two friends and comedians is mutual.