Yellowstone Fans Are Thrilled Over Jefferson White's Appearance On Chicago P.D.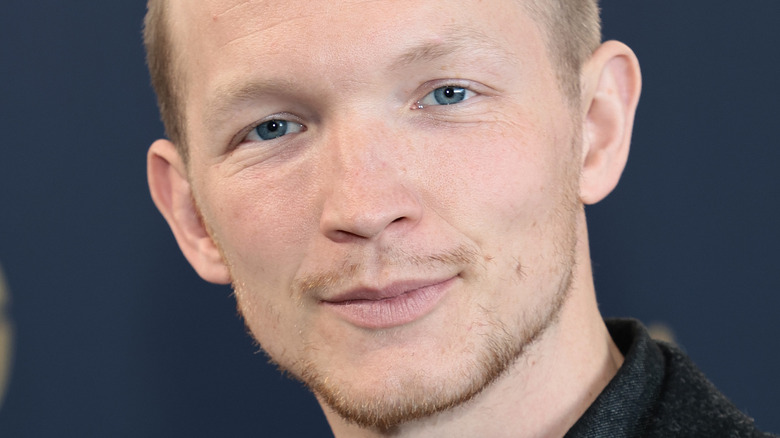 Dimitrios Kambouris/Getty Images
Contains spoilers for "Chicago P.D." Season 10, Episode 5
In Season 10, Episode 5 ("Pink Cloud") of "Chicago P.D.," a man is found in an abandoned trap house where Abby (Silvia Dionicio), a young trafficking victim, is suspected to have been moved. Hailey (Tracy Spiridakos) immediately takes him in for questioning, despite him saying that "My dad is your boss." It turns out he's the son of Chief Patrick O'Neal (Michael Gaston), who is not happy that no one alerted him that his son, Sean (Jefferson White), was being picked up. Everything Sean says checks out: he runs Safe Place Oasis for teens ages 13 to 21, providing struggling youth with AA and NA meetings, meals and therapy. The center has an open-door policy, and kids can come and go as they want.
Sean appears to care for Abby, and claims to want to help with their investigation. He tries to prove his good intentions by providing Hailey with Abby's file from the center and helps her make contact with Blake (Wesley Tiso), a friend of Abby's. But after mentioning Sean's name when trying to talk Abby down from a roof, she comes to the realization that Sean has more to do with Abby's situation than he's let on.
Fans of the Paramount+ series "Yellowstone" were thrilled to see their favorite cowboy playing the friendly but suspicious Sean, and made their feelings known on social media.
If you or anyone you know has been a victim of sexual assault, help is available. Visit the Rape, Abuse & Incest National Network website or contact RAINN's National Helpline at 1-800-656-HOPE (4673).
White plays a much darker character on Chicago PD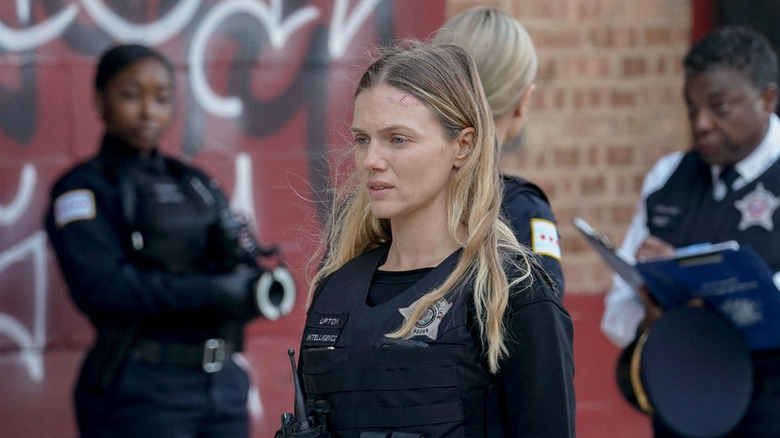 Lori Allen/NBC
"Yellowstone" viewers were thrilled when Jefferson White showed up on "Chicago P.D." as the questionable Sean O'Neal, son of Police Chief O'Neal. "I am weeks behind on Chicago P.D, but I'm so excited to see Jefferson White on the show, even though I have no clue what his role is," tweeted @benton_whatsup. "He's one of my favs on Yellowstone." Other "Yellowstone" fans joined in, with @myra7 tweeting, "I know his name is Sean in this, but I keep calling him Jimmy. If you watch Yellowstone, you know." But Jimmy Hurdstrom, the sweet, innocent cowboy he plays on "Yellowstone," is a far cry from Sean, a mysterious character with seemingly nefarious intentions.
Describing his character to TVLine, White says that Sean "has a complicated relationship with the police, and that also means he has a completely different perspective on [the case]." White will be a recurring character on "Chicago P.D." this season, and according to showrunner Gwen Sigan, Sean and his father will both be more of a focus. "We will learn a lot more about [Chief O'Neal]," she told TVLine. "We'll learn about his family. We'll learn about where he comes from and how that differs from Voight [Jason Beghe] and how's that the same from Voight."
With Season 5 of "Yellowstone" premiering November 13, we're excited to get our Jefferson White fix until then.