Charlie Kaufman To Write, Direct I'm Thinking Of Ending Things For Netflix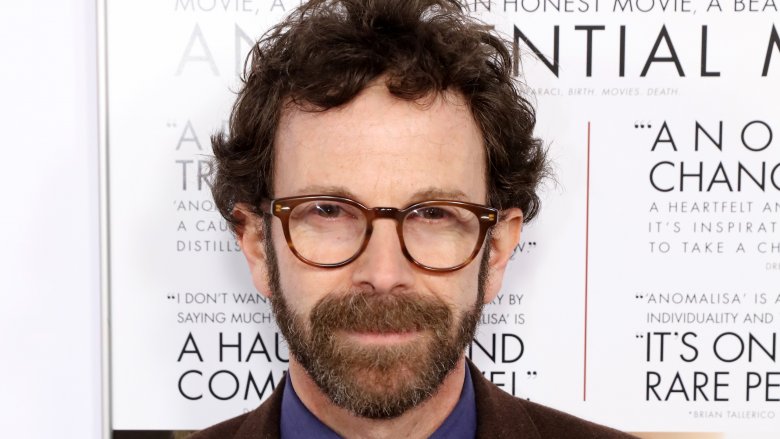 Getty Images
The man behind Adaptation is at it again, bringing another book's story to the screen as both writer and director, this time on behalf of Netflix.
According to a report by Deadline, Charlie Kaufman has been tapped to write and direct an adaptation of I'm Thinking of Ending Things, the debut novel of author Iain Reid which was released in 2016.
The story of I'm Thinking of Ending Things revolves around a man named Jake and a woman known only as the Girlfriend, traveling together on a road trip to meet the man's parents on their isolated farm. When Jake unexpectedly abandons the Girlfriend at an empty high school, the Girlfriend's long-held thoughts of suicide bubble up to the surface of her psyche, after which things get... dark.
Kaufman, a renowned playwright and Academy Award winning screenwriter, has been widely regarded as one of the best and most original voices working in film's modern era, though the projects of his that are worthy of the most acclaim depend on whom you're talking to. In addition to Adaptation, Kaufman wrote the scripts for Being John Malkovich, Eternal Sunshine of the Spotless Mind, and Confessions of a Dangerous Mind. He also wrote and directed the movies Anomalisa, How and Why, and Synecdoche, New York. 
His work — particularly Eternal Sunshine and Synecdoche — routinely shows up in lists of the greatest movies of the century, or even the greatest ever made, so you could probably say this is a pretty solid get for Netflix. He's also producing the project with Anthony Bregman of Likely Story, a frequent collaborator.
Kaufman also shares credit on the screenplay for Chaos Walking, a young adult sci-fi book adaptation due out from director Doug Liman in 2019.