Black Adam's Aldis Hodge Did Some Serious Homework To Prep For Playing Hawkman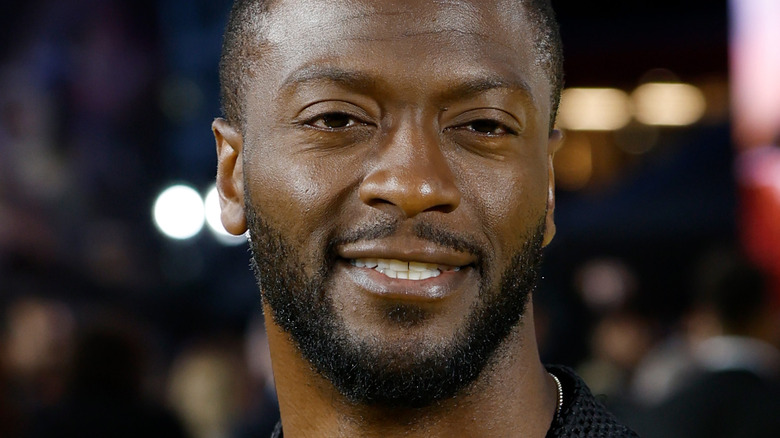 John Phillips/Getty Images
From director Jaume Collet-Serra comes "Black Adam": the story of Teth-Adam (Dwayne "The Rock" Johnson), who has been imprisoned for thousands of years and has finally broken free of his confinement. Now a free man, he enters the modern world and wastes little time putting his incredible power on display in the most destructive ways possible. It becomes clear almost instantaneously that loads of firepower are necessary to take him down. Enter the team of metahumans known as the Justice Society of America, who believe they can stop him and, hopefully, make a hero out of him.
The Justice Society (or the JSA for short) is comprised of folks with different specialties. There's the skilled sorcerer Kent Nelson, aka Doctor Fate (Pierce Brosnan), the weather-controlling Maxine "Cyclone" Hunkel (Quintessa Swindell), and the size-changing Atom Smasher — also known by his civilian name, Albert "Al" Rothstein (Noah Centineo). Carter Hall leads them all into battle with his Nth metal mace and large golden wings as the hero Hawkman. For those who've eagerly awaited the character's DC Extended Universe debut, it's unlikely this take on him will leave you disappointed.
In preparation to play Hawkman, actor Aldis Hodge certainly did his homework. Here's how he got familiar with Carter Hall from the pages of DC Comics for the almost R-rated "Black Adam."
Hodge studied his Hawkman history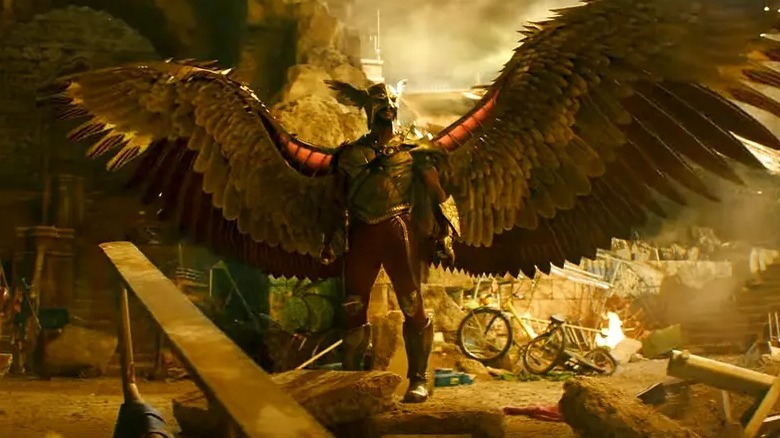 Warner Bros. Discovery/DC Entertainment
A few days before the theatrical premiere of "Black Adam," Pierce Brosnan, Aldis Hodge, and many of the other cast members spoke with blackfilmandtv on YouTube about the movie. Aldis took a question regarding his preparation to play Hawkman, and it turns out he went all-out to get the character right. "I did a deep dive into the graphic novels, I saw a lot of the Geoff Johns work and a lot of the prior work just to sort of figure out where his nature was as a man," he explained. Hodge admits that going into "Black Adam," he wasn't too familiar with Hawkman, so he worked hard to learn as much as he could about him.
Considering how much studying he did to play Hawkman, it's evident that Aldis Hodge cares a lot about the character. As if this interview didn't drive that point home enough, in a separate one with Comic Book Resources, he touted his appreciation for Carter Hall and his optimism for his future in the DCEU. "There is an earnest nature about who he is and why he does what he does. There's a greater need for doing what he does. I do hope, at one point, we get to fully explore that for the audience," he told the publication. With that in mind, is anyone else up for a Hawkman solo movie?
"Black Adam" — so far the only place where you can see Hawkman and the Justice Society in action in the DCEU — is now playing in theaters.