Spencer Director Pablo Larraín's Next Biopic Will Star Angelina Jolie As Opera Legend Maria Callas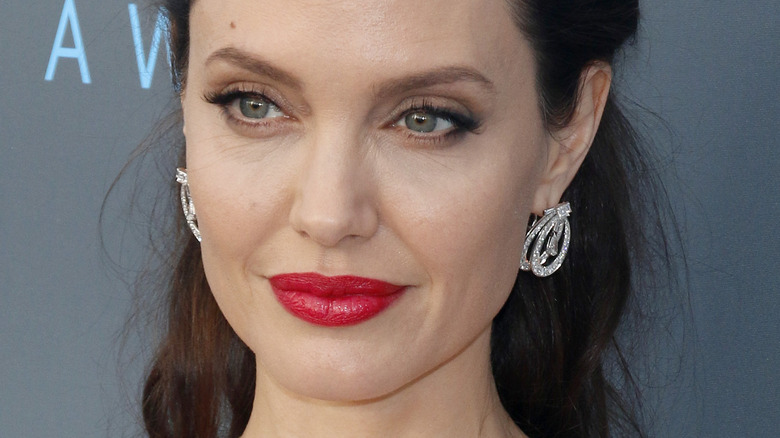 Tinseltown/Shutterstock
Biographical dramas have been a mainstay in Hollywood essentially since pictures began to move. At this point, there have even been biopics made about many of the key figures responsible for that innovation. With over a centuries worth of biopics and historical dramas in the can, the format has (certain exceptions aside) become a bit formulaic. But Chilean filmmaker Pablo Larraín has basically made it his personal mission to wholly reinvent the genre.
Larraín has largely succeeded in that endeavor. And he's done so by releasing a string of moody, wildly unconventional historical dramas that are as steeped in legit historical detail as they are seemingly detached from history itself. The filmmaker has been utilizing that approach since 2012's Oscar-nominated "No" (a fictionalized account of the actual events that ended the Pinochet regime in Chile circa 1988) and has applied it to several films since, including 2016's "Neruda" (about Chilean poet and political activist Pablo Neruda), 2016's "Jackie" (centered on Jackie Kennedy pre- and post-John F. Kennedy assassination), and 2021's "Spencer," which explores a fateful few days in the life of Princess Diana.
Larraín has rightfully earned praise for each of those projects, with Natalie Portman and Kristen Stewart scoring Oscar nominations for their bravura turns in the latter two films respectively. And it seems Larraín is ready to delve into history once again, having signed on to helm a biopic about Maria Callas. And yes, he's enlisted none other than Angelina Jolie to play the lead.   
The Callas biopic will reportedly unfold over the last days of the opera singer's life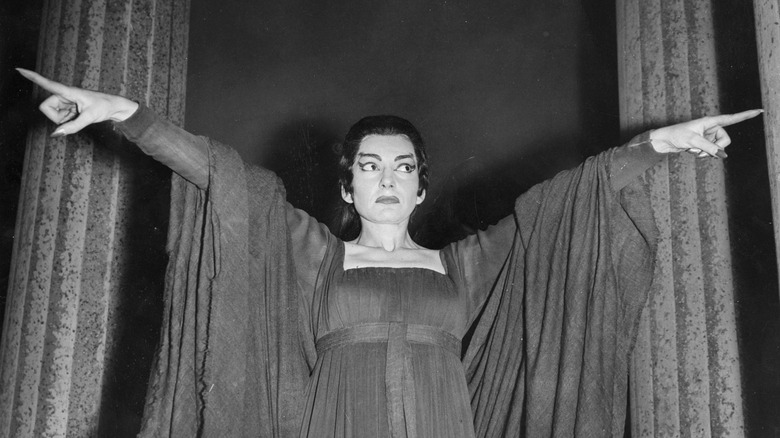 John Franks/Getty Images
That thrilling bit of casting news comes by way of Variety, which has confirmed both Pablo Larraín and Angelina Jolie are indeed attached to the biopic about the legendary opera singer, tentatively titled "Maria." Perhaps even more exciting is that Variety has also confirmed Steven Knight ("Dirty Pretty Things," "Peaky Blinders," "Spencer") has written the script, making "Maria" the very definition of prestige cinema.
If you're not up on your opera history, Biography notes that the New York City-born Maria Callas was an internationally renowned soprano who made her professional debut in 1941 and remained a regular presence on the opera circuit until her formal retirement in the early 1960s. According to the outlet, Callas' stirring performances in productions of "Tosca," and "Norma" are the stuff of legit opera legend. As for "Maria," Variety reports the film will explore "the tumultuous, beautiful, and tragic story of the life of the world's greatest opera singer." That life story will apparently be reimagined during the singer's final days in Paris where Callas died after suffering a heart attack in 1977.
That setup should provide Larraín more than ample opportunity to again subvert the traditional biopic format. And even a brief glance at pictures of Jolie and Callas will confirm that, at least from a physical standpoint, Larraín and company have aced things on the casting front. It's unclear, however, if Jolie will do any actual singing in the film. In any case, we cannot wait to see what Larraín and Jolie bring to "Maria."