Black Adam's Noah Centineo Used His Experience With Broken Bones To Strengthen His Atom Smasher Performance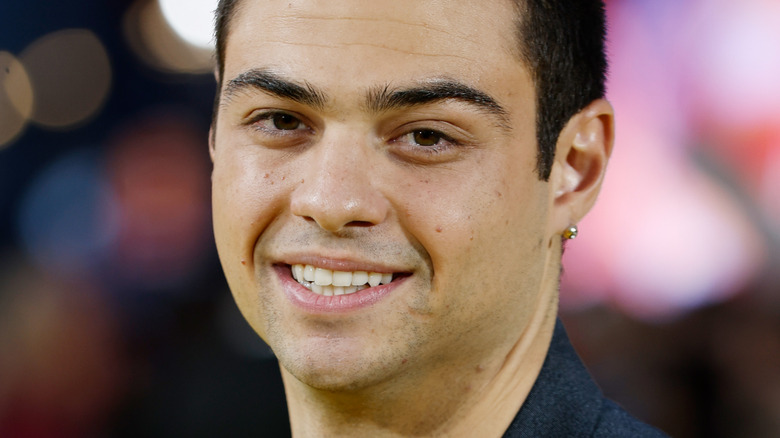 John Phillips/Getty Images
The Easter egg-filled "Black Adam" has officially arrived at the cinema, and it's certainly been a long time coming. Dwayne "The Rock" Johnson has been attached to the title role for roughly a decade and a half, though the film only just premiered on October 21, 2022. It's undoubtedly great to see Johnson portray Black Adam after so long of a wait, but he's not the only new addition to the DC Extended Universe hero roster that the film features. It also includes an iconic faction known as the Justice Society of America.
To bring the famous DC Comics team to live-action, "Black Adam" boasts some of its most well-known and obscure members. Leading the pack is Aldis Hodge as Carter Hall, better known as the winged hero Hawkman. Joining him is the sorcerer Doctor Fate, aka Kent Nelson (Pierce Brosnan), the weather-controlling Maxine "Cyclone" Hunkel (Quintessa Swindell), and Atom Smasher, Albert "Al" Rothstein. His ability is that of molecular manipulation, which allows him to grow to massive proportions and alter his physiology to grant him superhuman strength.
The perfect choice, Noah Centineo, brings Atom Smasher to life in "Black Adam," and to make it happen in an authentic, believable way, he recalled his experience with broken bones. Here's why.
Centineo looked at Atom Smasher from various angles to deliver the best performance possible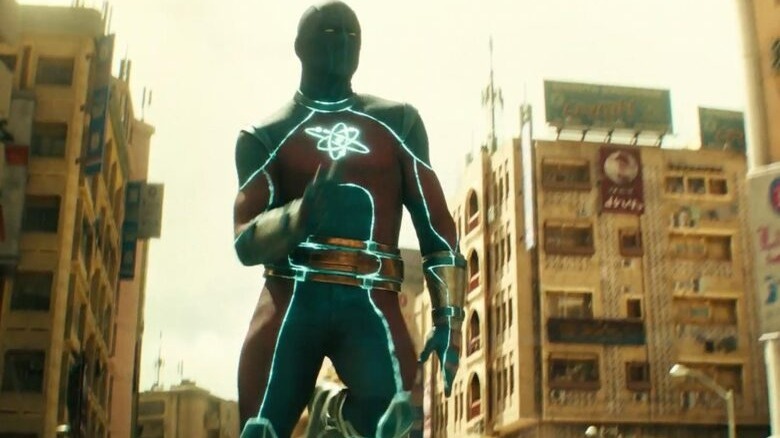 Warner Bros. Discovery/DC Entertainment
In an interview with SyFy Wire, Noah Centineo described his approach to playing Atom Smasher in "Black Adam," revealing some fascinating tidbits about the character. "When he grows, his muscles break and then form, and then re-break, and that's he grows. I've broken enough bones to know what that feels like, so I tapped into that. It's not a smooth process," Centineo explained, adding that he examined Al Rothstein's family past as well since his grandfather was a villain and his uncle a hero. He ultimately took all of this information and used it to best inform how he should portray his character. 
Evidently, Noah Centineo put in the work to craft the strongest Atom Smasher performance possible. Understandably, he doesn't want all of his research to go to waste following his debut in the role in "Black Adam." As he revealed to Pinkvilla, he'd love to see Al Rothstein clash with a legendary DC hero down the line: Batman. However, instead of Bruce Wayne, Centineo would prefer Atom Smasher goes head-to-head with his successor, Terry McGinnis. "I would like to see Batman Beyond, like the younger Batman, come into play...To be able to fight that kid would be sick," he said.
We'll have to wait and see what the future holds for Atom Smasher in the DCEU beyond "Black Adam," but given how much time and attention Noah Centineo has given the role, one can only hope he'll be around for the long haul. "Black Adam" is now playing in theaters everywhere.