Dwayne Johnson Was In A State Of Disbelief On His First Day Of Black Adam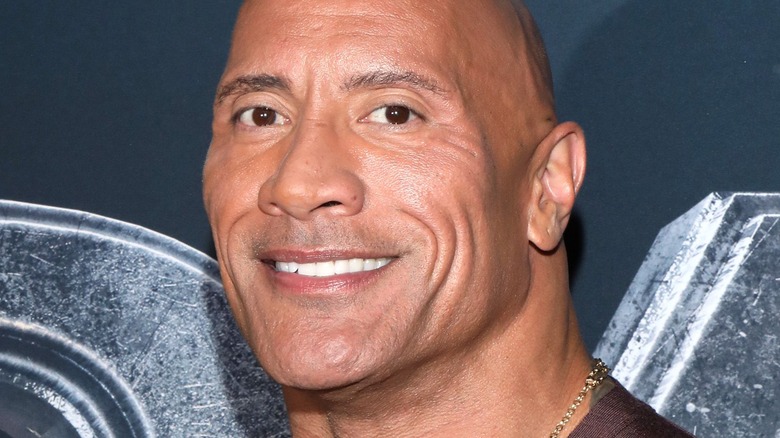 Jeremy Chan/Getty Images
Dwayne Johnson's dream project has finally become a reality. The former "People's Champion" of WWE had been circling a "Shazam!" project since as far back as 2006. He was brought on by then-director Peter Segal to play the role of Captain Marvel (a.k.a. Shazam, nothing to do with the Marvel Comics character). But a year later, in 2007, Johnson showed interest in playing "Shazam!" antagonist Black Adam. Ten years later, after some false starts and the film being shelved a few times, according to The Hollywood Reporter, it was eventually decided to split "Black Adam" and "Shazam!" into two films, as Warner Bros. and DC expressed concern of The Rock being the villain and not the star of the film.
However, according to a piece from The Wrap, there were initial discussions of having Black Adam appear in the "Suicide Squad" sequel as a villain in that film before it became a James Gunn project, but those plans were abandoned when "The Suicide Squad" took shape. Although a likeness of the character does appear in "Shazam!" from 2019, it was decided that Black Adam would not appear in the film and have his own story before eventually possibly crossing paths with Shazam. Now, over 15 years after Johnson's initial casting surrounding the DC project, "Black Adam" has finally come to fruition, having premiered on October 21, 2022.
Dwayne Johnson felt the surreal moment of finally becoming the big screen's first Black Adam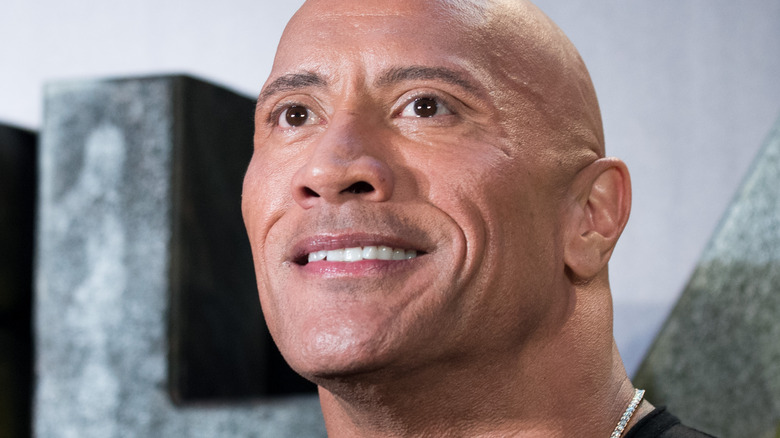 Beatriz Velasco/Getty Images
After trying to get "Black Adam" made for so many years, Dwayne Johnson finally had the surreal moment of stepping onto the set in costume for the very first time as filming got underway. He told Entertainment Weekly, "When I stepped on set, it hit me like a ton of bricks. I was thinking, 'Wow, there's no reference to Black Adam before this. I'm the first one to bring life to this character. There are no other actors before me.' So, I step on set, and within two minutes, I look up, and I see the entire JSA in full costume." Johnson went on to describe how he felt thankful to see everyone in the cast come together and for the fact he was working with them.
He also referenced the comments made by his co-star Aldis Hodge, who plays Justice Society of America leader Hawkman in the film. "'We didn't put on costumes. We put on dreams.' And it was truly a dream come true," said Johnson, quoting Hodge. Hodge followed that quote up in the same interview, saying that he had spent several years trying to join a franchise like the DC Extended Universe and that he was just waiting for the best opportunity and the right people to work with. "And [Dwayne] was the right brother to do it," Hodge continued. For him, there were 10 years of trying to push this thing out. That was 10 years of constant, consistent work."
Dwayne Johnson has always loved DC, and thought Black Adam deserved his own DC film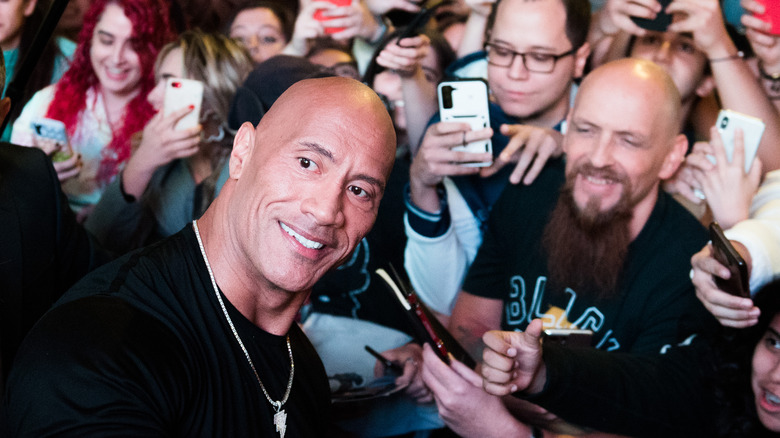 Beatriz Velasco/Getty Images
When talking about the beginnings of how "Black Adam" made its way to the big screen, Dwayne Johnson told Den of Geek, "Since I was a little boy, I've admittedly always been into DC. I'm of that time when on Saturday mornings, we had 'Super Friends.' So I've always been a champion and advocate of DC heroes, but also the villains. DC has the best villains!"
He then revealed that when the initial film was still a Shazam vs. Black Adam project, he was apprehensive about the film's direction. He said, "There was always something funky about that. I just didn't feel it in my gut 100 percent ... I didn't think we should go in that direction." Johnson also expressed that such a setup would have worked for Shazam, but probably wouldn't have been ideal for Black Adam. The project did ultimately steer in The Rock's direction and "Black Adam" has finally been realized as a standalone film.