Are Daniela Ruah And Eric Christian Olsen From NCIS: Los Angeles Friends In Real Life? – Exclusive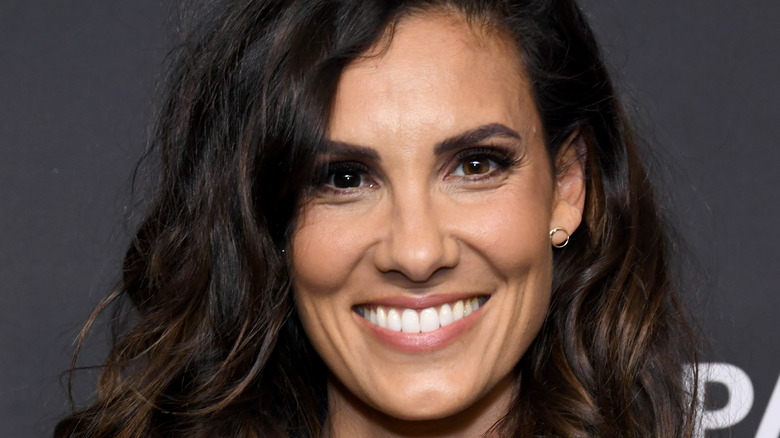 Jon Kopaloff/Getty Images
When you think of "NCIS: Los Angeles," the first people who come to mind are probably Chris O'Donnell and LL Cool J, who star as G. Callen and Sam Hanna, respectively. But right below the surface are the actors who are arguably the core of the long-running series, Daniela Ruah and Eric Christian Olsen, who play Kensi Blye and Marty Deeks.
As part of the Office of Special Projects, an elite division of the Naval Criminal Investigative Service that specializes in undercover assignments, Blye and Deeks often work as a team to crack cases and bust criminals. But their connection doesn't stop there, as they are also married.
But whether on the field or at home, the pair share a whip-smart rapport that often breaks up the rigid subject matter of the military drama/police procedural, which airs Sunday nights on CBS. And in Season 14, the two have taken on a new responsibility: parenthood, after being designated foster parents to 16-year-old Rosa.
With Blye and Deeks having such a good on-screen relationship, viewers may be wondering what Ruah and Olsen's feelings are towards each other in real life. So, during an exclusive interview with Looper, Ruah opened up about their friendship when the cameras stop rolling.
Ruah looks up to Olsen as an 'older brother'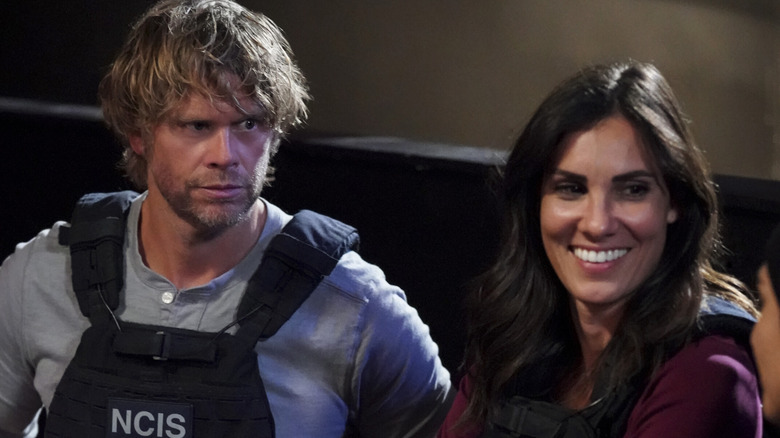 Michael Yarish/CBS
One thing "NCIS: Los Angeles" fans may or may not know about Ruah is that she's actually married to Olsen's brother, David, in real life. The two met on set, as David is a stunt double on the show, and married in 2014. They now have two children together. 
As for what that means about her relationship with co-star Olsen, she is quick to point out the familial aspect.
"We're family," she says. "It's not just when the cameras aren't rolling. It's Sunday beach days with the kids and birthdays and Thanksgiving and Christmas. I know we're married on the show, so I'm sorry to the people [reading] this, but he's my brother. He's like an older brother, and that's the kind of dynamic we have."
As for what it's like working with Olsen on the set of "NCIS: Los Angeles" she says, "He's very funny as a human. I've learned a lot about comedy from him, comedic timing. "
She adds, "Some clip came up on YouTube the other day, and it was an old scene that Eric and I did when Kensi is making fun of him for having been a stripper ... I watched it and was like, 'That would've been a scene that I would've read on paper and been like, 'I know what this is going to be like. This is going to be super-fast, almost overlapping each other.' Even with little improvs and stuff like that, we know each other's energy. That chemistry has been present for so long, we could almost predict what the other one might do and allow ourselves to go with it and ride that wave."
Season 14 of "NCIS: Los Angeles" airs Sundays at 10 p.m. ET/PT on CBS.