Sophia Bush Struggled With Her Quality Of Life While Working On Chicago P.D.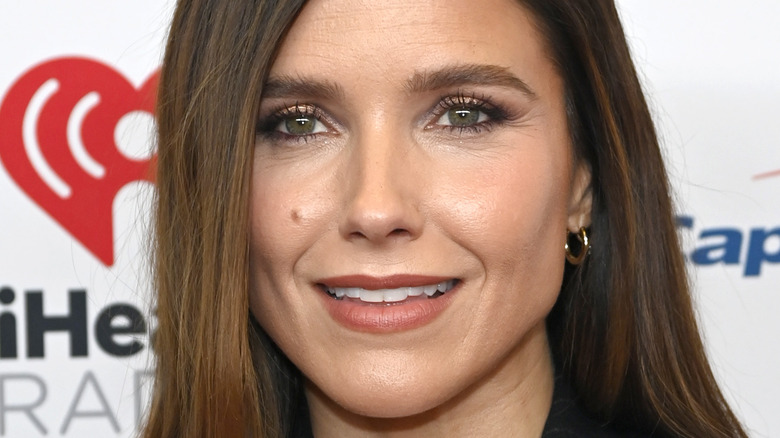 David Becker/Getty Images
Starring in more than 80 episodes of NBC's long-running cop drama "Chicago P.D.," Sophia Bush played the former Detective Erin Lindsay from the moment the show joined "Chicago Fire" as the second entry in producer Dick Wolf's One Chicago franchise in 2014. Bush left "Chicago P.D." in 2017, but not before also making appearances in crossover events with sister One Chicago shows "Chicago Fire," "Chicago Med," and "Chicago Justice" (via IMDb).
Shot on location in Chicago, the series established a reputation among fans as a show that opens a window into the gritty, day-to-day realities of being a cop on the front lines of a major American city. Added to the usual demands of shooting an action-jammed police series, the actors also have something else to contend with: Chicago itself. That is, a sprawling city in a northern climate zone on a vast lake with full exposure to all that mother nature can throw at it. From humid, scorching summers to arctic-caliber winters, the Windy City is likely one of the most unforgiving urban environments for a show to film in. So, with that being said, what was it about shooting "Chicago P.D." that left Sophia Bush complaining about her deteriorating quality of life while on the show?
Bush said several factors negatively impacted her time on Chicago P.D.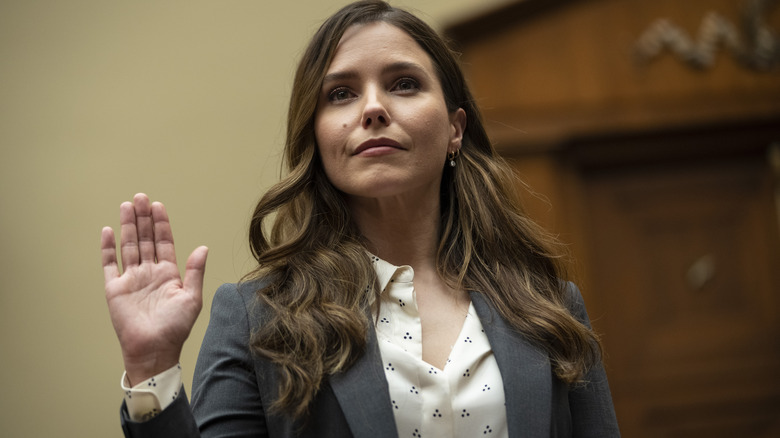 Drew Angerer/Getty Images
Asked what she found most challenging about her work on "Chicago P.D." in 2017, Sophia Bush explained, "Truthfully, it starts to become a bit of a quality of life thing" (via YouTube). She went on to say that as an adult of 33, she looked back on her early career and saw an actor just starting out who was willing, even eager, to put up with things like no sleep, coffee instead of meals, and grueling shooting schedules. "And now I'm a grown-up and I think I have different and deeper connections to my family and to my closest friends and I live away from those people 10 months out of the year and I work 16 hours a day," Bush said.
Bush added that she did appreciate having the dream job of being a fully employed actor on a successful network TV series. But she said that, nevertheless, shooting outdoors for hours in 25-below-zero weather when she had pneumonia was still no walk in the park. And while Bush's eventual exit from the show hinged on her allegations of on-set harassment by co-star Jason Beghe (via Deadline), at the time of the aforementioned interview, her primary complaints about filming "Chicago P.D." had to do with nasty Chi-Town weather, long hours, and a serious lack of contact with family and friends.