When Is Law & Order: SVU Vet Kelli Giddish's Final Episode?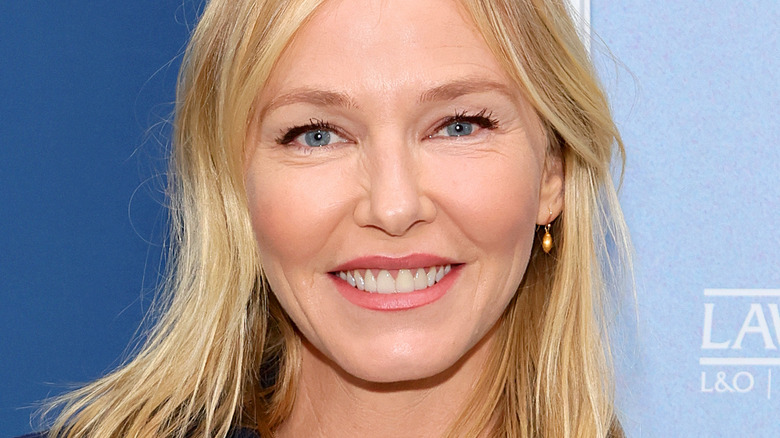 Dia Dipasupil/Getty Images
The "Law & Order" franchise has been a small screen juggernaut for decades, with the majority of its titles reaching fan-favorite status with relative ease. However, in recent years, it's as if the television universe has seen a resurgence into a golden age. Not only is "Law & Order: Special Victims Unit" still going strong, but the program that started it all, "Law & Order," has made a triumphant return to the airwaves. Not to mention, the relatively recent addition, "Law & Order: Organized Crime," continues to keep fans tuning in week after week.
While the "Law & Order" saga is in a prosperous place, that's not to say that all is well in the universe of Dick Wolf's creation. A major player who's become a beloved part of "Law & Order: SVU" is about the leave the acclaimed series behind: Kelli Giddish. She made her first appearance in the role of Detective Amanda Rollins in the Season 13 premiere, titled "Scorched Earth," and it came to light in late August of 2022 that Giddish and Rollins would leave "Law & Order: SVU" during Season 24 (via Deadline).
Now months after the news of Kelli Giddish's "Law & Order: SVU" departure came to light, we finally know in which episode she'll make her final appearance as the occasional mistake-maker Amanda Rollins.
Giddish's goodbye is right around the corner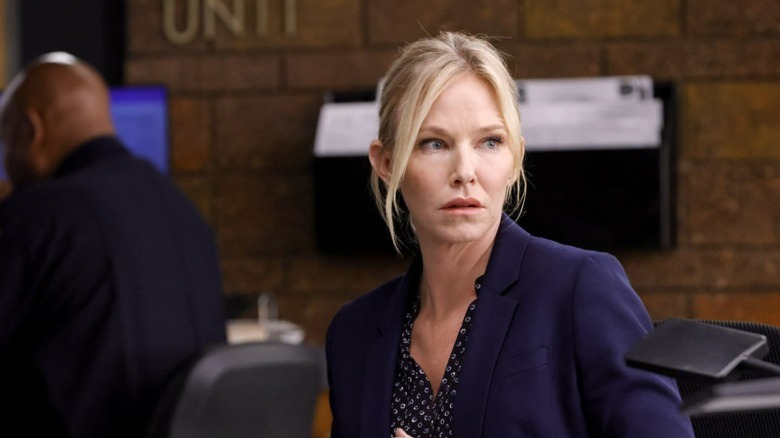 Will Hart/NBC
In a report from Deadline on October 11, 2022, "Law & Order: Special Victims Unit" fans learned how much longer they'll see Kelli Giddish's Amanda Rollins on the program. Her last episode will air on December 8, 2022, giving audiences just under two months and a handful of episodes with the "Law & Order: SVU" mainstay. It remains to be seen how Rollins will be written out of the show, though one has to wonder if her near-death experience during the "Gimme Shelter" "Law & Order" crossover event from September of 2022 will somehow play into her goodbye.
"Playing Rollins has been one of the greatest joys and privileges of my life. I've been so fortunate to be a part of the 'Law & Order' family for the last 12 years," Giddish said in a statement, noting that she's spent much of her adult life with Detective Rollins, and she wouldn't have it any other way. She goes on to thank the cast, crew, and everyone in-between who's had a hand in the success of "Law & Order: SVU" over the years. "I'm so excited to take all the things I have learned in my time on 'SVU' and put them toward everything that's next to come," Giddish concludes.
Even though Amanda Rollins' "Law & Order: Special Victims Unit" story is nearing its end, it stands to reason that Kelli Giddish still has a lot to do in Hollywood. We'll have to wait and see what's next for her.