Rachel Zegler Gives Hunger Games Fans A First Look At The Set Of The Ballad Of Songbirds And Snakes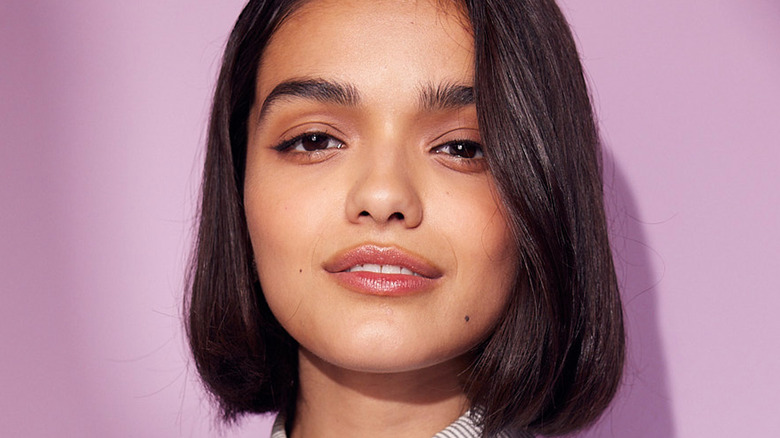 Corey Nickols/Getty Images
Author Suzanne Collins' "Hunger Games" book series took over libraries everywhere in the late 2000s into the early 2010s, welcoming young readers into an all-new fictional world. In the books, we learn of the nation of Panem, where children from the 12 (once 13) districts are selected on a yearly basis to participate in a grueling televised deathmatch. Within this fascinating dystopian concept, the saga has a lot to say about class, wealth, power, and community, hence why it has only increased in popularity in the years since its publication. Of course, the movies didn't hurt either.
Come 2012, Hollywood got its hands on the "Hunger Games" franchise, resulting in a big-screen quadrilogy from studio Lionsgate that performed quite well in its time. First came "The Hunger Games," then "The Hunger Games: Catching Fire" a year later in 2013. For the final book in the trilogy, "Mockingjay," Lionsgate split the film into two features, which hit the big screen in 2014 and 2015. For a time, these adaptations covered all of Collins' works in the "Hunger Games" series until she published the prequel, "The Ballad of Songbirds and Snakes," in 2020.
Unsurprisingly, Lionsgate has already gotten to work on a big-screen take on "The Ballad of Songbirds and Snakes." To build some hype for it, Lucy Gray Baird actress Rachel Zegler just gave fans a quick look at the upcoming film's set.
The Ballad of Songbirds and Snakes seems to be in good shape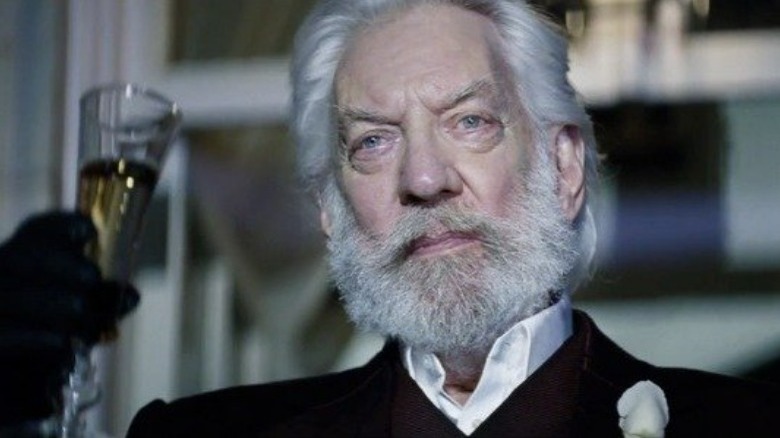 Lionsgate
On October 20, 2022, the official TikTok page of, well, TikTok, posted a "Ballad of Songbirds and Snakes" set tour with Rachel Zegler. The sneak peek shows off the elaborate sets and costumes worn by much of the cast. Zegler also visits with lead actor Tom Blyth, who plays a younger version of Coriolanus Snow — a role occupied by cinematic icon Donald Sutherland in the previous "Hunger Games" films. After a quick pit stop in video village, Peter Dinklage and Josh Rivera, the actors behind Casca Highbottom and Sejanus Plinth, respectively, also briefly pop up in this first look.
Rumblings of a "Ballad of Songbirds and Snakes" feature date back to June 2019, before Suzanne Collins had even announced the title of her next book (via Deadline). In the months that followed, the project picked up steam with longtime "Hunger Games" director Francis Lawrence signing on to direct once again and the likes of Zegler, Blyth, and more joining the cast. Principal photography began in mid-2022, and by August of that year, Lionsgate dropped a first-look image to generate some buzz among fans. As evidenced by Zegler's TikTok tour, all seems to be going smoothly on the set.
Pending any unforeseen production issues, "The Hunger Games: The Ballad of Songbirds and Snakes" aims to premiere on November 17, 2023.