Anne Hathaway's Barbie Movie Gets New Release Date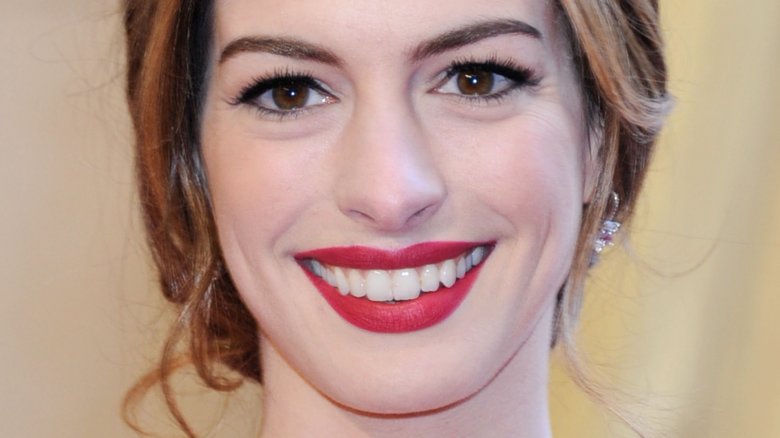 Getty Images
Come on, Barbie, let's go party... at a different date than previously specified. 
Sony has moved its Anne Hathaway-led Barbie film to a new debut slot. The pic was originally set to launch in cinemas on August 8 of this year, but has now been delayed nearly two years to May 8, 2020 (via Deadline). 
Sources state that Sony had been considering the major shift "for quite some time," and that the film's script is "still being worked on." The writing team–comprised of Lindsey Beer, Jenny Bicks, Hilary Winston, Kim Caramele, Diablo Cody, and Bert V. Royal–are putting all their Barbie-appropriate sparkle, shine, and glitter into the project to ensure that the adaptation of the Mattel toy dynamo is just right.
This isn't the first shake-up the Barbie movie has had, sadly. In mid-2017, it was announced that Hathaway was replacing comedian and Train Wreck actress Amy Schumer as the pink-loving, plastic leading lady, who had been linked to the project in December 2016 but dropped out due to scheduling conflicts in March 2017. The good news is that the new early summer 2020 premiere date leaves Barbie without any direct competition at the box office for the time being, since no other major studio titles are slated to release that same weekend.
Directed by up-and-coming Australian filmmaker Alethea Jones (Fun Mom Dinner), Barbie has been described as a "fish-out-of-water" tale in the vein of Big, Life-Size, and Enchanted, and tells the tale of a woman who discovers that she isn't quite the same as the other picture-perfect figurines around her. Following her revelation, she journeys into the land of the living, where she learns that being different is a good thing and that your uniqueness is something of which you can be proud. The film is expected to subvert the well-established Barbie mythology and feature a narrative that highlights equality, identity, and feminism.