Wonder Woman Snubbed By The Oscars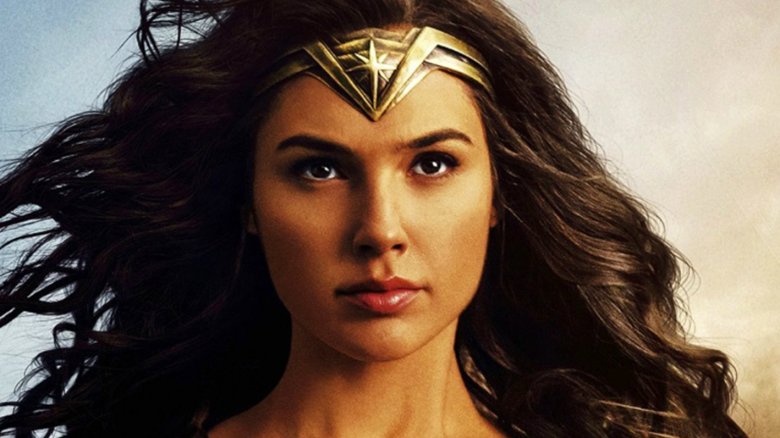 Warner Bros.
In a year when the Oscars definitely could've used all the female empowerment it could get, Wonder Woman will be left out in the cold.
The third-biggest domestic movie of 2017 didn't receive a single nod when the nominations were announced this morning (Jan. 23), not even for visual effects. You can't say it's because the Academy doesn't care about comic book movies: Logan was nominated for Best Adapted Screenplay.
Warner Bros. made a concerted effort to bring Oscar recognition to Wonder Woman after the movie grossed $821 million worldwide and received one of 11 nominations for the Producers Guild of America's Darryl F. Zanuck Award. The DC flick is also listed as one of the American Film Institute's Top Ten Films of 2017.
There was a little buzz for Gal Gadot in the Best Actress category, but the real shocker is that Patty Jenkins didn't earn a nod for Best Director after breaking the record for the top live-action movie directed by a female. There was also a solid chance that screenwriters Allan Heinberg and William Moulton Marston would receive nominations for the screenplay.
Wonder Woman was also believed to be a contender for Best Art Direction and Best Costume Design, but the movie was shut out of those categories, too. Meanwhile, movies like Star Wars: The Last Jedi, Guardians of the Galaxy Vol. 2, Blade Runner 2049, Kong: Skull Island, and War for the Planet of the Apes were nominated for Best Visual Effects.
This means that Suicide Squad will have more Oscars than Wonder Woman. That Zack Snyder flick won for Best Makeup and Hairstyling last year.