Tom Felton Is Ashamed Of The One Time He Bullied Harry Potter Co-Star Emma Watson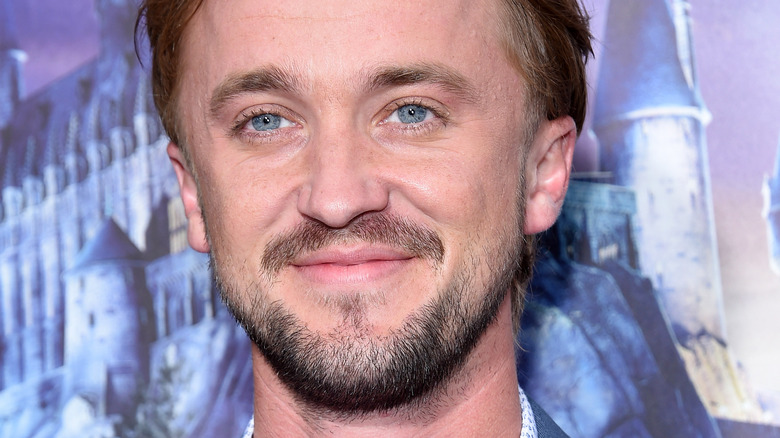 DFree/Shutterstock
Tom Felton recently admitted to momentarily sharing some unfortunate personality traits with his on-screen persona, Draco Malfoy, In his early days on the "Harry Potter" set. Felton played the maliciously petulant young wizard for a decade, debuting in 2001's "Harry Potter and the Sorcerer's Stone" and taking his final bow in "The Deathly Hallows Part 2." Though he is currently mourning the passing of Hagrid actor Robbie Coltrane, Felton had recently released a memoir titled "Beyond the Wand: The Magic and Mayhem of Growing Up a Wizard," detailing his experience as a member of the "Harry Potter" cast.
As quoted by Insider, Felton's memoir contains a story detailing an instance wherein he bullied one of his "Harry Potter" co-stars — Hermione Granger actor Emma Watson. When they began filming the series (and when Felton and Watson were 12 and 9 years old, respectively), there was reportedly a divide between Gryffindor and Slytherin cast members, with the young actors spending most of their time separate during filming. Though Felton says that there was no animosity between the two sets of children, the Slytherins carried a youthful sense of self-importance. This attitude eventually led to an unfortunate moment between Felton and Watson in the latter's dressing room.
Laughing at Emma Watson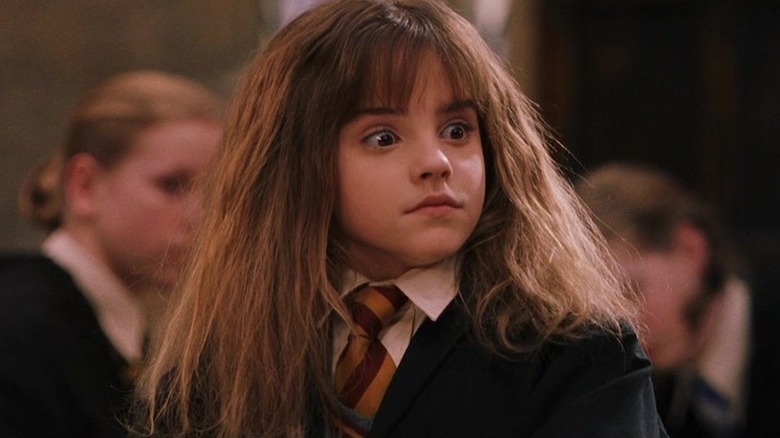 Warner Bros. Pictures
When Felton and fellow actor, Josh Herdman (Goyle) heard that Watson was preparing a "dance show" for the cast, the two boys reacted poorly. As Felton wrote in his memoir, "We sniggered our way down to Emma's show, and the sniggers grew louder as she danced... We were just being s***ty boys, largely out of awkwardness and because we thought taking the piss was cool, but Emma was visibly upset by our thoughtless reaction. I did feel like a bit of a d*ck, and rightly so."
After witnessing the event, members of the hair and makeup department spoke to the boys. Felton apologized, and — though Watson accepted the apology — continues to think about that moment to this day. Describing the memory as "painful" in his memoir, he wrote, "I've grown to understand with the passing of the years that of all of us, Emma had the most to deal with, the most difficult situation to negotiate, and from the earliest age." Starring in her first feature film, Watson was subsequently thrust into the public eye and, as Harry Potter actor Daniel Radcliffe saw it, she was sexualized at a young age (via USA Today).
Fortunately, time has been kind to Felton and Watson's relationship. The two remain close friends, with Watson calling him her "soulmate" in the memoir (per Variety).