Looper Asks: What Is The Best Season Of Young Sheldon? - Exclusive Survey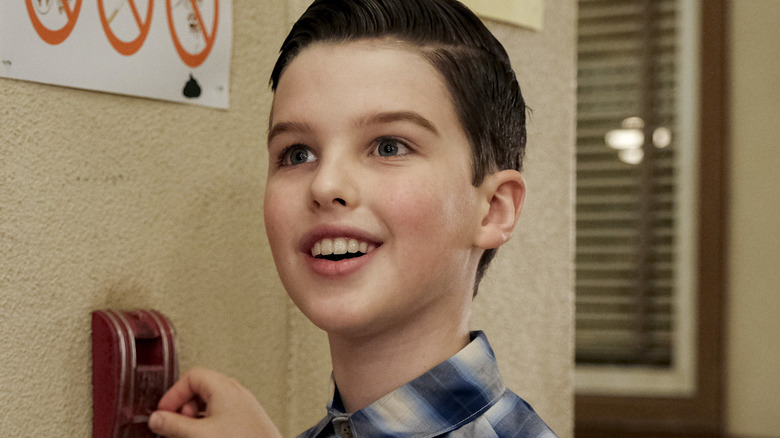 Eddy Chen/Warner Bros. Entertainment Inc
A lot has changed for the characters of "Young Sheldon" since its 2017 debut. Sheldon Cooper (Iain Armitage) has gone from participating in AP high school classes to matriculating at East Texas Tech. His brother Georgie (Montana Jordan) has transformed from a high school freshman struggling in his little brother's shadow to a high school dropout searching for a way to support the mother of his unborn child. Sheldon's fraternal twin, Missy (Raegan Revord), has become a feisty young lady who's not afraid to punch out anyone who's mean to her family. 
The show's adults have also grown with the times; Mary Cooper (Zoe Perry) has remained grounded in her Baptist faith but has left her job at the church after a row with the pastor over her disciplinary choices with Missy. George Sr. (Lance Barber) has survived several heart attacks, lost his job, and inched closer to entering into an extramarital affair with family friend Brenda Sparks (Melissa Peterman), who also happens to be Mary's boss. There's only one constant in life, and that's Connie "Meemaw" Tucker (Annie Potts), who tries to provide a helping hand of her own, though not all of her ideas are good ones.
With all of that history behind it and a new season playing out before fans' eager eyes, you might be wondering which of the show's seasons happens to be its' audience's favorite. To determine that, Looper conducted a survey of 608 people around the country and asked them which "Young Sheldon" season is their favorite.
Audiences love the first season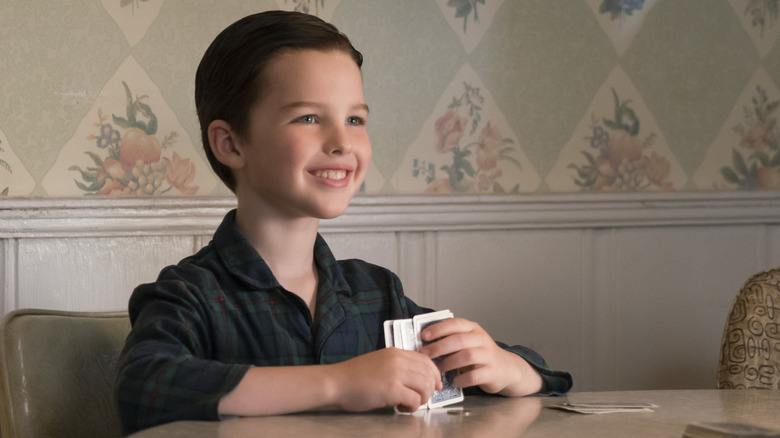 Michael Desmond/Warner Bros. Entertainment Inc.
Our survey indicates that the show's fans are nostalgic for the show's very first outing. Season 1 got 44.57% of the votes on our poll, making it fans' runaway favorite. Season 2, which features Georgie's tumultuous relationship with Veronica Duncan (Isabel May) and Sheldon's equally bumpy friendship with Dr. Sturgis (Wallace Shawn) came in at second place with 25.49%. Season 3 saw Sheldon struggle to solve the unified field theory, and Meemaw break up with her boyfriend, Dale Young (Craig T. Nelson), and snagged 17.43%.
Coming in at the bottom of the poll are Season 4 and Season 5. Sheldon graduated from high school in Season 4 and began his collegiate studies as George and Mary struggled with the family's finances, and it grabbed just over 7% of our poll. Season 5 featured George Sr. suffering another heart attack, Connie opening a gaming room, and Georgie learning that his much older fling, Mandy McAllister (Emily Osment), is pregnant with his child. It has just under 5% of our poll. 
Fans will have to stay tuned to find out where Season 6 falls in the show's ranks.