The Modern Family Crew Went To Great Lengths To Make The Dunphy House Feel Like Home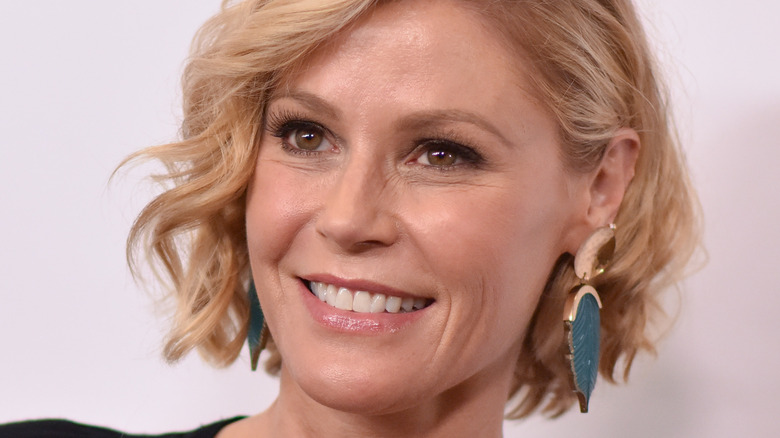 DFree/Shutterstock
"Modern Family" was a hit not just for its sharp and witty writing but for the way the cast was able to bring its comedy to life. The characters' dynamic, of course, necessitated that they behave as, well, a family. Their collective performances had to approximate that of folks who have known and loved each other their entire lives and relied on each other as they made their way through the world.
Only with such close relationships can the often eccentric comedy work. Although the show did come under criticism for its reliance on rather outdated gender norms (via CSMonitor.com), and though not every storyline was a hit with fans, the chemistry between the cast was pretty hard to deny.
We would be remiss, however, if we didn't credit those behind the camera who helped make that world believable and relatable. This includes those responsible for literally building the world. After all, the house is the foundation on which the family stands. Their homes are not just a place to live, but a place to live together and a place to — literally — leave their mark as a family. 
The Dunphy kids measured their heights as they grew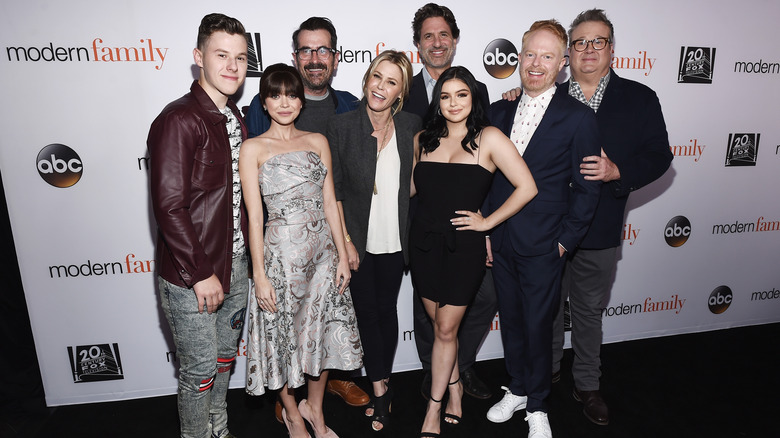 Amanda Edwards/Getty Images
In Marc Freeman's "Modern Family: The Untold Oral History of One of Television's Groundbreaking Sitcoms," production designer and art director Claire Bennett spoke about how the coming-of-age ritual of measuring the younger actors' heights in the Dunphy's house was integrated into filming itself. "When the kids were on set, they would mark their heights as they grew season to season," said Bennett. Apparently, however, there are no shots in which this was clearly discernible, at least to her knowledge. "It's a nice touch that will never make it to camera" (via USA Today).
Bennett also mentioned that other small touches were integrated into the set. For example, there were candid photographs of life events from previous episodes, like graduations and family vacations, in frames around the set. These were updated and changed over the years. Once again, very few shots zoomed in on these, but the fact that Bennett and company went out of their way to make sure the space evolved with the family itself highlights the attention to detail that they brought. 
The homes of "Modern Family" have been in the spotlight several times. During the series' run, publications like Entertainment Weekly and Architectural Digest ran features on the homes of the Dunphys, Pritchetts, and Tucker-Pritchetts. There was even an online debate, reported in House Beautiful, about which house had the best style.