Fleishman Is In Trouble- What We Know So Far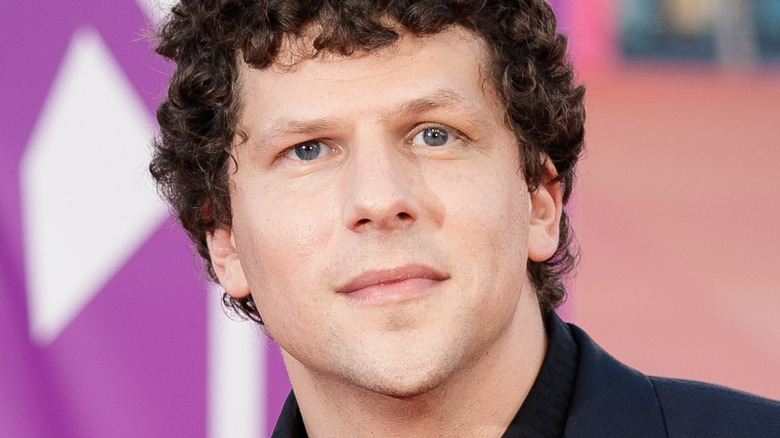 Francois G. Durand/Getty Images
If you're looking for critically acclaimed TV shows with dark themes and complicated characters, you don't need to look much further than Hulu, and particularly the FX-to-Hulu pipeline. Since June, Hulu has released a slew of TV series that have won over both critics and fans alike. In addition to returning shows like "American Horror Stories," "Reservation Dogs," and "What We Do In The Shadows," 2022 has seen FX release critical darlings like: the Jeff Bridges and Jon Lithgow spy thriller "The Old Man" (97% Fresh on Rotten Tomatoes); the Chicago-based restaurant comedy "The Bear" (100% Fresh on Rotten Tomatoes); the Steve Carrell psychological thriller "The Patient" (85% Fresh on Rotten Tomatoes); and the animated satanic comedy series "Little Demon" (86% Fresh on Rotten Tomatoes). 
That's an impressive year by any measure, but it's not over yet. The next show that's hoping to continue this run of critical success is "Fleishman In Trouble." Based on the 2019 "New York Times" bestseller of the same name by Taffy Brodesser-Akner, it's a contemporary take on relationships, dating, and parenting that's equally funny and painful.
Here's everything we know about "Fleishman Is In Trouble" so far.
When will Fleishman Is In Trouble be released?
As reported by Deadline, "Fleishman Is In Trouble" will premiere on November 17. That's a Thursday, and two episodes will air for the season premiere. After that, new episodes will air every Thursday. Altogether, Season 1 has eight episodes. It'll be a limited series, meaning it will most likely end after one season. 
One important wrinkle: "Fleishman Is In Trouble" will be available exclusively on Hulu in the United States. If you're in Latin America, it will be available on Disney's Star+ streaming service, which comes with a Disney+ subscription. If you're anywhere else, it will be available on Disney+ under the Star+ page.
Deadline first announced that a "Fleishman Is In Trouble" series was in development back in 2019, with ABC Signature Studios producing. After winning a bidding war against nine other buyers, FX  ordered the series in March 2021. Star Jesse Eisenberg joined the cast the following November–more on that below. 
What is the plot of Fleishman Is In Trouble?
As mentioned above, "Fleishman Is In Trouble" is an adaptation of Taffy Brodesser-Akner's 2019 novel of the same name. So, we have a pretty good idea of what the show will be like.
"Fleishman Is In Trouble" is a classic midlife crisis/relationship story updated for contemporary times. Per Deadline, the story begins when doctor, husband, and father Toby Fleishman's wife Rachel leaves him. For Toby, this is a mixed blessing. On one hand, he's devastated over the breakup of his marriage. On the other, as someone without much romantic experience before Rachel, the breakup gives him newfound freedom–and his status as a successful doctor makes him one of Manhattan's most eligible bachelors. But just as Toby is learning to navigate the world of dating apps, Rachel disappears, leaving Toby with their children. In order to locate Rachel, Toby is forced to confront the reasons why their marriage ended.
Although it's billed as a drama series, the novel "Fleishman Is In Trouble" is described as "an insightful, unsettling, often hilarious" read. So, expect it to have some comedic elements as well (via Book Browse).
Who is starring in Fleishman Is In Trouble?
According to Variety, "The Social Network" star Jesse Eisenberg will be playing the lead role of Toby Fleishman. Before "Fleisman Is In Trouble," Eisenberg's last project was playing Lex Luthor in "Zack Snyder's Justice League."
Eisenberg will be joined by "Homeland" alum Claire Daines, who will be playing the role of Toby's ex-wife Rachel. Maxim Jasper Swinton and Meara Mahoney Gross will play the Fleishman children, Solly and Hanna.
Alongside them are "The O.C." star Adam Brody and "Party Down's" Lizzy Caplan. They play Seth and Libby, old friends of Toby's who re-enter his life after his divorce. Libby also serves as the show's narrator.
On IMDb, "Fleishman Is In Trouble" also has Josh Radnor ("How I Met Your Mother"), Christian Slater ("Mr. Robot"), Michael Gaston ("Chicago P.D."), Ralph Adriel Johnson ("Law & Order: SVU"), and Joy Suprano ("Hightown") in supporting roles.
Who is writing and directing Fleishman Is In Trouble?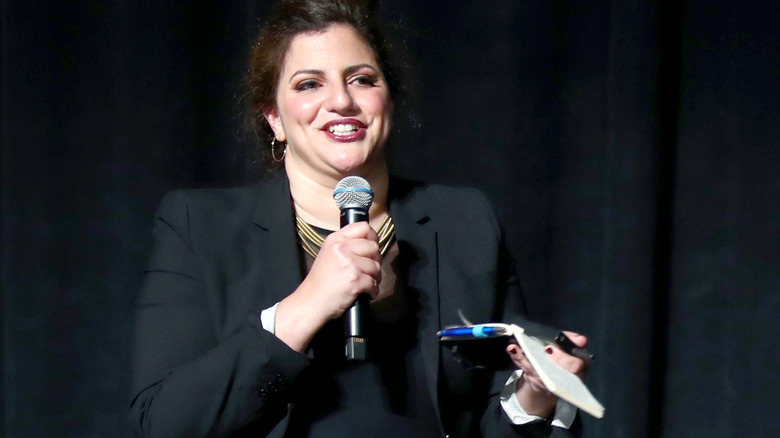 Joe Scarnici/Getty Images
Deadline noted that Taffy Brodesser-Akner created the series for television. She also executive produces, and she's credited with writing one of the eight episodes (via IMDb). Other writers haven't yet been announced. The show's directors include Valerie Faris, Jonathan Dayton, Shari Springer Bergman, and Robert Pulcini, all of whom also serve as executive producers.
As reported above, "Fleishman Is In Trouble" is Brodesser-Akner's debut novel, and this will be her first television writing credit as well. Valerie Faris and Jonathan Dayton are a husband and wife duo who got their start directing music videos in the 1980's. They co-directed the influential MTV show "The Cutting Edge," which aired from 1983 to 1987 as well as the 2006 indie darling "Little Miss Sunshine." Shari Springer Bergman and Robert Pulcini are another husband and wife duo who co-directed "American Splendor" (2003), "The Nanny Diaries" (2007), and episodes of TV shows like "Shameless" and "Succession." 
Is there a trailer for Fleishman Is In Trouble?
So far there's just a teaser trailer, which FX released on YouTube on October 6. It's light on the details, but it's still a good introduction to the show's overall tone.
The trailer begins with Libby narrating. "This is a show about everything. Life, career, marriage, money, friendships, and dissatisfaction. How all those things come together and make you question everything." The narration plays over several shots of the characters. First, there's Rachel on her laptop trying to work, but Solly and Hanna keep pestering her. Then, there's Libby herself. She's just come out of the shower when the phone rings. She flops down on a pile of laundry folded on her bed and takes the call, but we don't know who it's from. Finally, there's Toby . He and the kids are hanging out in his new bachelor apartment, but Toby's more focused on a dating app, where he's just matched with a potential partner. All of it's shot with a swooping, spinning camera that constantly upends the image, creating an unsettling and chaotic effect.
There's no full-length trailer yet, and with November 17 not too far off one might not be coming. All in all, if "Fleishman Is In Trouble" manages to recapture the magic that made it a bestseller, FX and Hulu's good year will continue.