Jesse Eisenberg Has A Brutally Honest Admission About The Response To His Lex Luthor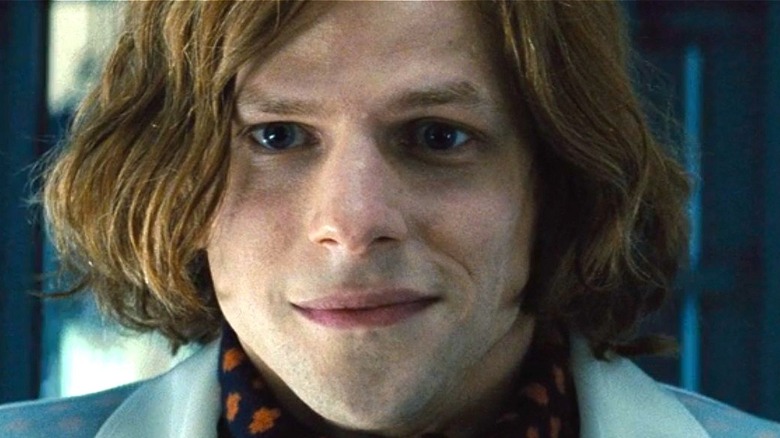 Warner Bros.
Jesse Eisenberg played conniving billionaire Lex Luthor in "Batman v Superman: Dawn of Justice" and in a post-credits scene in 2017's "Justice League," with his full role in the film as originally intended restored in Zack Snyder's controversial but popular director's cut of the film. His take on the character is idiosyncratically flashy, kind of a hybrid between his role as Facebook co-creator Mark Zuckerberg in "The Social Network" and a more conventional supervillain. As a result some fans never quite took to it. A JoBlo story from March of 2021 on chatter about the greatest on-screen Luthor barely mentions him despite his portrayal being much more recent compared to Gene Hackman's in the "Superman" film franchise that began way back in 1978 and Michael Rosenbaum on the 2000s teen drama "Smallville."
Eisenberg's double-L still has his fans, of course, but on the whole, it seems safe to say that fan response to his performance fell somewhere between muted and hostile. In recent comments made during a press event to promote Eisenberg's upcoming directorial debut, "When You Finish Saving the World," he appeared to feel that was the case, and he made a surprising admission about how it made him feel.
Jesse Eisenberg says he took the response personally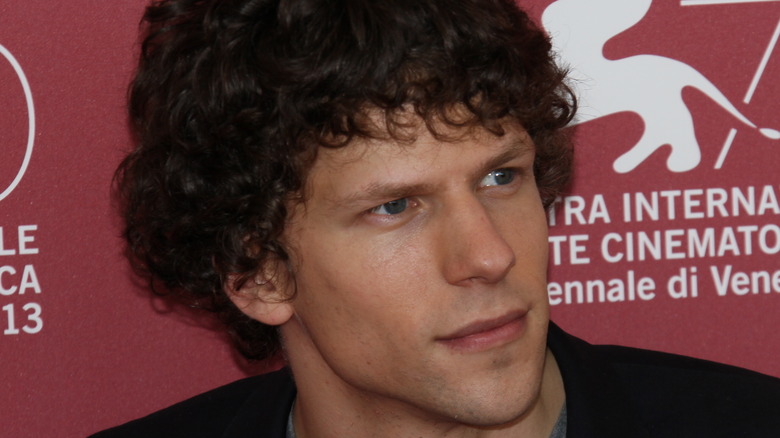 Denis Makarenko/Shutterstock
Deadline reports that Jesse Eisenberg recently took to the stage at the 28th Sarajevo Film Festival following a screening of "When You Finish Saving the World," and somehow, the topic of his portrayal of Lex Luthor came up — specifically, how he felt about the fan response to his take on the character.
"I felt very personal about it," admitted Eisenberg, adding that he considered his work in the role a collaborative effort. Hence, the negative response wasn't just a reflection of himself alone. "The writer, Chris Terrio, is a very serious writer, and he's a very emotional person. He thought a lot about my character, and I thought a lot about my character too. I talked with my acting coach about the character a lot, about his backstory with his father and his emotional life — and then people hate me."
Eisenberg also spoke to Deadline following the Q&A about the possibility of his return to some future form of the DC Extended Universe as Luthor. You might think he'd be reluctant to return to Lexcorp after what seemed to have been an emotionally harrowing experience for him, but in fact, he seemed open to the possibility — even if he considers it a remote one. "I'd be shocked if I wound up in a DC movie, but it would be a pleasant shock," Eisenberg said.