Netflix Bosses Say Bright Critics Are 'Pretty Disconnected'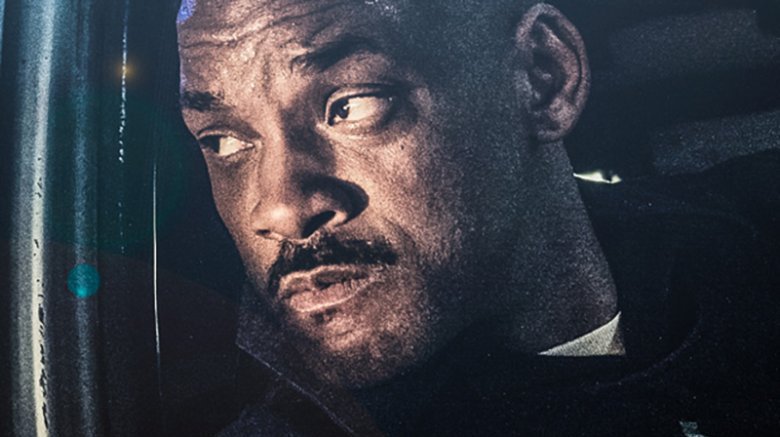 The streaming site has something to say. 
When director David Ayer's urban fantasy crime flick Bright hit Netflix in late December 2017, exactly one month ago at the time of writing, it was smacked with a tidal wave of backlash. Critics dug into the film's faults, denouncing it as "astoundingly bad in virtually every way," "another genre disaster that's only impressive in how arrogantly the filmmakers presume audiences will want it to be expanded into a franchise," "plenty embarrassing," and even "the worst movie of 2017." 
Despite all the hullabaloo, Netflix executives were adamant that it was a success and even signed off on a sequel pic. The service's Chief Content Officer Ted Sarandos has now come forward to hit back at critics a bit, arguing that they're "pretty disconnected" from what constitutes a good movie–like he believes Bright is. 
"The consumer response to the film has been great," said Sarandos (via Entertainment Weekly). "Every internal measurement says it's one of our most-watched pieces of original content–meaning TV show or film–that we've ever had. If you look at the [audience-generated] reviews on Rotten Tomatoes and IMDb, you see positive experiences with that film. Critics are an important part of the artistic process, but they're pretty disconnected from the commercial prospects of a film. The way we look at it is [that] people are watching this movie and loving it and that is the measure of success. If critics get behind it or don't, that's a select group of social media influencers talking to a select audience."
Off Sarandos' mention of Rotten Tomatoes, Bright currently sits at a sorry 27 percent approval rating from critics on the review aggregator site, with a starkly contrasted 86 percent fresh score from audience members. 
Netflix CEO Reed Hastings joined the conversation to side with Sarandos, suggesting that U.S. critics aren't exactly the greatest indicator of a film's global success or how international viewers will find the film. "From an investors standpoint, you want to focus on things like... Jumanji [Welcome to the Jungle]," stated Hastings. "The critics are pretty disconnected from the mass appeal, especially remembering international at this point. Most of the reviews you read are in English and usually just the U.S." Though Hastings does attempt a pretty solid argument, Jumanji: Welcome to the Jungle has fared far better with critics than has Bright; they who gave the reboot flick a 76 percent fresh rating on Rotten Tomatoes. 
From a script by Victor Frankenstein writer Max Landis, Bright stars Noomi Rapace as Leilah, Lucy Fry as Tikka, Édgar Ramírez as Kandomere, Happy Anderson as Montehugh, Ike Barinholtz as Gary Harmeyer, Kenneth Choi as Agent Coleman, Andrea Navedo as Captain Perez, Brandon Larracuente as Mike, Alex Meraz as Serafin, Brad William Henke as Dorghu, and Dawn Olivieri as Sherri Ward. Here's the synopsis for the film: "Set in an alternate present-day where humans, orcs, elves, and fairies have been co-existing since the beginning of time, Bright is genre-bending action movie that follows two cops from very different backgrounds. Ward (Will Smith) and Jakoby (Joel Edgerton), embark on a routine patrol night and encounter a darkness that will ultimately alter the future and their world as they know it."