Paula Newsome Describes Her Relationship With CSI: Vegas Co-Star Marg Helgenberger – Exclusive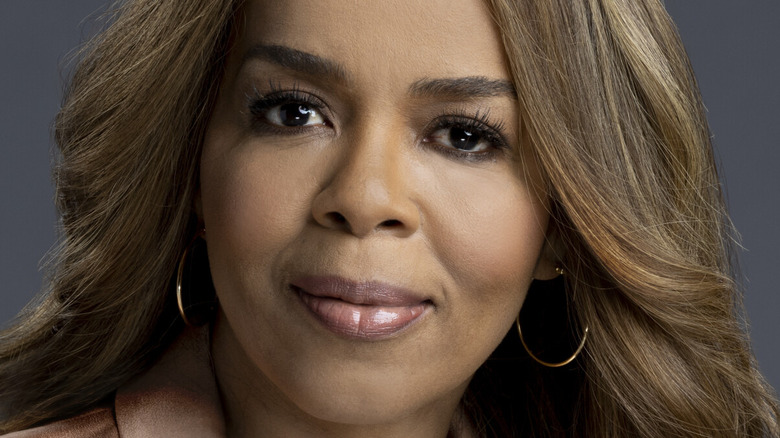 CBS
When "CSI: Crime Scene Investigation" signed off in 2015, it seemed like the end of an era. After 15 seasons and three spin-offs, the franchise had finally faded away. Then, six years later, the unexpected happened — a sequel to the long-running series premiered in 2021, simply dubbed "CSI: Vegas."
In the first season of "CSI: Vegas," original stars Jorja Fox and William Petersen returned alongside some fresh faces, including Paula Newsome, who plays head of the Las Vegas Crime Lab Maxine Roby. By Season 2, which currently airs Thursdays on CBS, Fox and Petersen had exited the show, and fellow original Marg Helgenberger came aboard.
Reprising her role as Catherine Willows, Helgenberger re-entered the fray after almost a decade away from the franchise, having initially stepped away from the series in 2012. Her return in the Season 2 premiere of "CSI: Vegas" sees her sitting down with Maxine, aka Max, to get back on the team of forensic investigators who use state-of-the-art techniques to follow the evidence and capture criminals. Of course, they welcome her with open arms.
During an exclusive interview with Looper, Newsome discussed the new energy Helgenberger brings to "CSI: Vegas" both on screen and off.
Helgenberger is 'a wonderful actress' and 'a good person'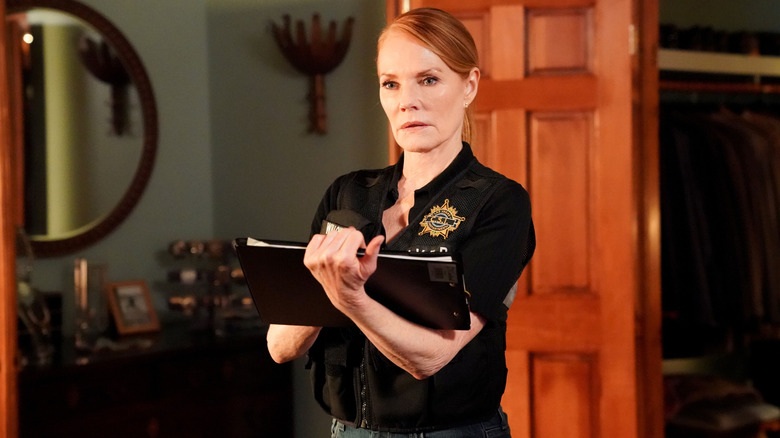 Bill Inoshita/CBS
While Newsome is relatively new to the ways of "CSI," with the first season of "CSI: Vegas" being just 10 episodes, she was ecstatic at the fact that she'd get to work with an old pro like Helgenberger.
"When she announced on Twitter that she was going to be doing this, I sent her a big old 'Yay!'" says Newsome. "She was like, 'I'm so glad to be able to work with you! We should meet.' I was like, 'I'm hungry ... right now!' We made plans and had a meal together. We went and ate some pasta. It was nice."
With that, the two hit it off. "Marg is so wonderful," says Newsome. "She has a way of doing what she does that makes it so realistic. She's in her body in a way that's very cool to me. I really like it. She's a wonderful actress. Then off camera, she's a good person ... She'll help you in a pinch."
As for working together, Newsome "loves" the vibe Helgenberger brings to the set, even when things don't always go so smoothy. "There was this one scene that me and Marg had done a bunch of [times] that day, and Marg was a pro, but this one got tired," says Newsome. "We were waiting off stage on our starting marks, and she was supposed to go one way and I was going another way, and Marg bumped into my body. It was like a Border Collie that was making me go the right way. It was so funny."
Season 2 of "CSI: Vegas" airs Thursdays at 10 p.m. ET/PT on CBS.