Are Ray Romano And Brad Garrett From Everybody Loves Raymond Friends In Real Life?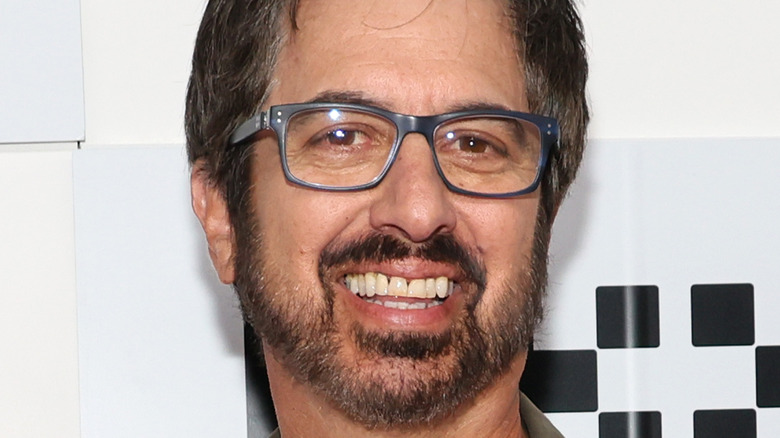 Dia Dipasupil/Getty Images
We may receive a commission on purchases made from links.
Over its nine-season-long run, "Everybody Loves Raymond" established itself as one of the staple American sitcoms. Although it never quite got the same level of international recognition as "Friends," which aired roughly around the same time, it was still massively popular in the U.S. and has 15 Emmys to its name. It was also the show that turned Ray Romano from a stand-up comedian into a prolific TV and movie star. 
Much of what made "Everybody Loves Raymond" so relatable to its audience comes down to the situational humor derived from the Barone family dynamics. The relationship between Ray and his brother Robert (Brad Garrett), was central to the show's success. Robert is resentful of his younger sibling's success as a sports writer and never misses a chance to make life difficult for Ray. Although the two brothers weren't able to get along too well in "Everybody Loves Raymond," the same cannot be said about their real-life counterparts. 
Ray Romano and Brad Garrett still get together from time to time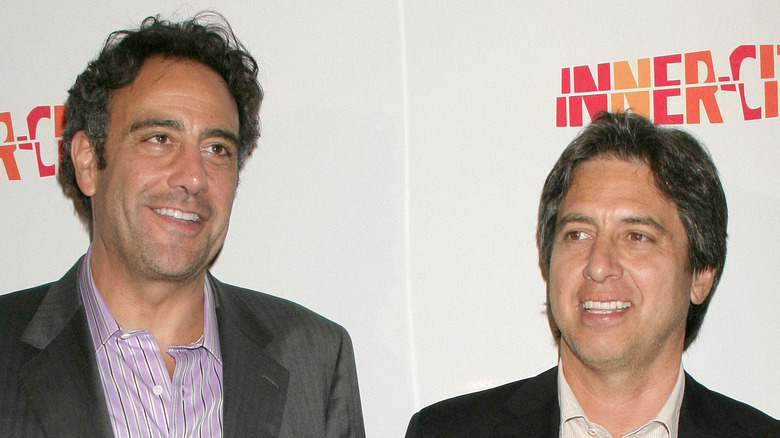 s_bukley/Shutterstock
Brad Garrett and Ray Romano seem to remain on friendly terms, even years after the conclusion of "Everybody Loves Raymond." One of the deepest dives into their relationship was offered by Garrett himself in his book, called "When the Balls Drop: How I Learned to Get Real and Embrace Life's Second Half," published in 2015. In his writing, Garrett claims that he and Romano get together occasionally, whether it be for a game of poker or as part of a stand-up tour. He did point out, however, that their meet-ups are few and far between, and didn't miss a chance to let his inner Robert Barone out by comparing the two comedians' financial situations: "He's a lot richer than I am, so at least he can buy the cure for almost anything or purchase the moon if the earth gets too crowded." 
More recently, Garrett and Romano appeared together on "Celebrity Family Feud" in 2020, along with their families. The comedians cracked a few jokes at each other, and at times it almost seemed as if they reprised their "Everybody Loves Raymond" roles for the appearance. During his introductory chat with "Family Feud" host Steve Harvey, Romano said that he "doesn't wanna see him (Garrett)" to which Garrett responded by making a mocking impression of his "Everybody Loves Raymond" co-star. Romano's family ended up winning the "Family Feud" episode, but it was clear that there was no love lost between Garrett and Romano. 
They may not see each other on a regular basis, but Garrett himself admitted in his book that "as cliché as it may sound, we really were like a family," referring to the "Everybody Loves Raymond" cast. Judging by their few shared appearances since the sitcom's critically-acclaimed 2005 finale, it is fairly safe to say that this bond is still quite strong, even all these years later.