Animaniacs Reboot Snares Family Guy Alum As Showrunner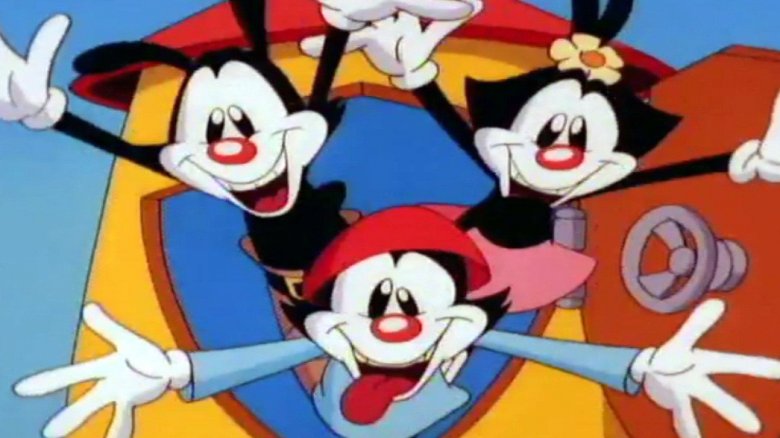 A new boss has arrived on the Warner lot.
The adventures of Yakko, Wakko and Dot on the revived cartoon series Animaniacs will be supervised by Wellesley Wild, a frequent collaborator of Seth MacFarlane, according to a report by Deadline. Please feel free to insert your best "Good Idea, Bad Idea" joke here.
Wild, who previously worked as a writer on A Million Days to Die in the West, the two Ted movies and Family Guy, has signed on to serve as the executive producer and showrunner of the irreverent, award-winning animated series, which recently received a two-season order on Hulu.
Animaniacs, which originally aired for five seasons in the mid-90s, followed the antics of three siblings—the Warner brothers, and their Warner sister Dot, who lived together in the water tower on the Warner Bros. studio lot. The new series will see them finally escaping the water tower after years of being stuck inside, turning the world into their (sometimes quite educational) playground once again. 
Lab rats Pinky and the Brain, who first appeared on the original series before receiving their own spin-off, will also appear in each episode of the new show.
The series, a co-production of Amblin TV and Warner Bros. Animation, will see Steven Spielberg returning as an executive producer. It is expected to premiere sometime in 2020.
In addition to his writing, Wild has also worked as a producer on the series Dads, which he co-created, and The Orville, which was recently renewed for a second season on Fox.