Is Aisha Hinds Really Leaving FOX's 9-1-1?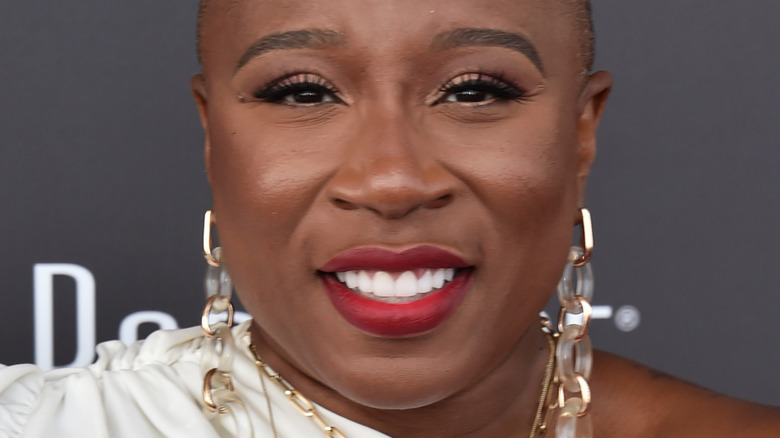 Alberto E. Rodriguez/Getty Images
This article contains spoilers for Season 6, Episode 5 of "9-1-1."
Since its premiere on FOX in January 2018, "9-1-1" has always excelled at showing intense and outlandish rescue efforts along with compelling stories from a dynamic and diverse cast. Now in its sixth season, the Ryan Murphy, Brad Falchuk, and Tim Minear-created series is still providing viewers with new and powerful stories revolving around a closely connected group of Los Angeles area first responders. Whether trying to decide the best and worst traits of each character or marveling at the epic scale of some of the show's extreme rescue efforts, the program has always provided addictive entertainment.
Season 6 has already seen Station 118 assist those injured in a fallen blimp, as well as a man trapped under tree roots. But one of its most agonizing scenes came in Episode 2 and involved Hen Wilson (Aisha Hinds) nearly wrecking her car from exhaustion stemming from intensive studying for her med school exams (per Entertainment Weekly). She eventually passes her exams in Episode 5 and officially becomes 'Dr. Wilson,' which has some fans wondering if Aisha Hinds is actually leaving "9-1-1?"
Aisha Hinds has not announced she is leaving 9-1-1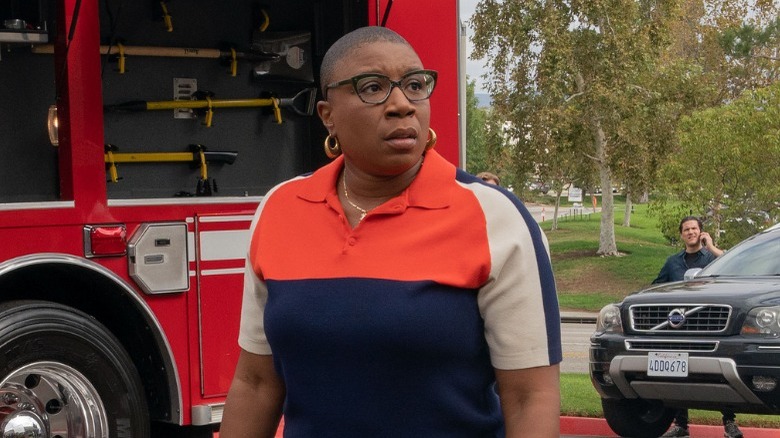 Jack Zeman/FOX
With the events of Episodes 2 and 5 of "9-1-1's" 6th season, it is understandable that Hen fans would be a bit on edge. Although she survived the car accident unscathed, the excitement of the character becoming a doctor means there may be some changes in store. Thankfully, there is no announcement of any kind by Aisha Hinds or the showrunners about her leaving the show, but it remains to be seen if Hen is leaving the 118. Things got a bit murkier for some when Hinds posted on her Twitter account, "[Wine glass emoji] To Hen..What a journey!!! #911onFOX." But this can easily be interpreted as her character's journey over the course of six seasons and her becoming a physician.
But the ambiguity led others to reply with worrying signs of Hen's future with her paramedic colleagues, with @TheMixture8 tweeting, "As much as I'm interested in her pursuing her dream career and want her to be a doctor, but 118 is not gonna be the same without Hen. [Sad emoji] I've tears in my eyes a bit." Others were more direct in expressing their concern, such as @fruitytaylena replying, "Aisha please don't leave 911 this is serious [melting face emoji]." We will have to wait and see what the future holds for Dr. Henrietta Wilson.
New episodes of "9-1-1" air Mondays at 8 PM ET on FOX.