Chicago Med's Torrey DeVitto Is Scarily Similar To Natalie In Real Life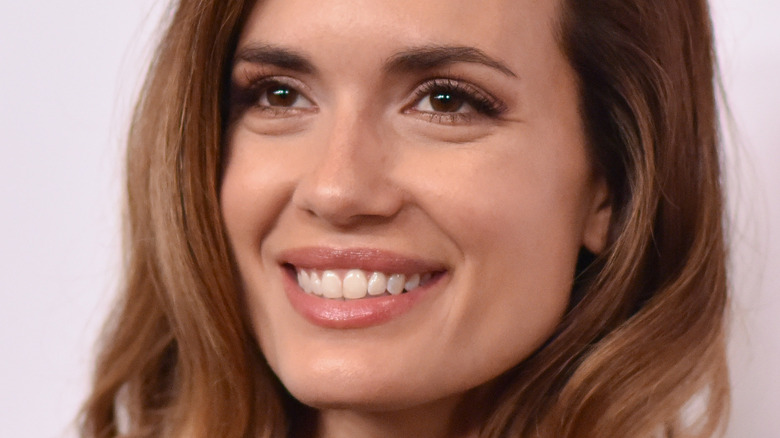 DFree/Shutterstock
Few characters in the history of NBC's "Chicago Med" have been as polarizing as Dr. Natalie Manning, a physician specializing in pediatric emergency medicine. Portrayed by actor Torrey DeVitto for the show's first six seasons, Natalie was a compassionate, headstrong doctor who often let her humanity guide her actions, even when those actions violated hospital protocol. Remember when she locked herself and a young patient in a room and administered antibiotics against his parent's wishes? While the character gathered as many haters as fans, Dr. Manning can claim at least one mega fan amongst the bunch — DeVitto herself. 
When DeVitto left the show, she took to Instagram to note, "It has been such an honor and pure joy to bring Dr. Natalie Manning to life for all of you on 'Chicago Med' for the past [six] seasons. But it is now time for her and me to bow out and say goodbye. Thank you to all you loyal watchers who adored her as much as I did." Before that, the actor also admitted to Glitter Magazine that Natalie was the character she'd portrayed with whom she shared the most characteristics.
DeVitto is a veteran actor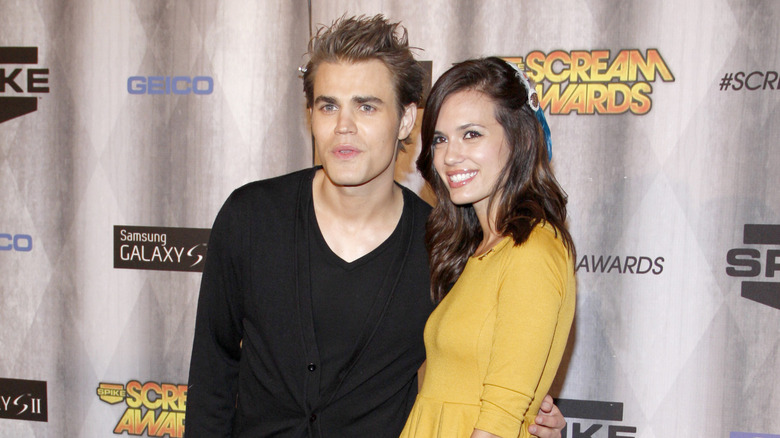 Tinseltown/Shutterstock
Torrey DeVitto has had quite the transformation and played numerous characters in her nearly 20-year career in Hollywood. From her first role in 2003 on "Dawson's Creek" to current roles in Hallmark Christmas movies, DeVitto is no stranger to bringing a wide range of personalities to life (via IMDb). For seven seasons, she played Melissa Hastings on "Pretty Little Liars." As the older sister of Spencer (Troian Bellisario), Melissa often antagonized Spencer and the other Liars, although it was eventually revealed she'd been protecting Spencer all along. DeVitto told Glitter Melissa was her most challenging role because of the show's twists. "I always felt all over the place and like I wasn't doing my job well as far as getting to fully understand who she was as a character," she said.
The actress, formerly married to "The Vampire Diaries" star Paul Wesley (per People), played a doctor in that series too. Dr. Meredith Fell also made questionable choices to save patients, often injecting them with vampire blood to help them heal. While DeVitto has portrayed many characters, some with more dubious motives than others, she seems to have connected the most with her role in "Chicago Med." She told Glitter, "I love finding what makes the character do the things they do. ... It is my belief that hurt people, hurt people, so even when I am playing a character whose morals I don't agree with, it's a fascinating part of the process to try and understand and sympathize with why they do what they do."
DeVitto shares the most characteristics with Natalie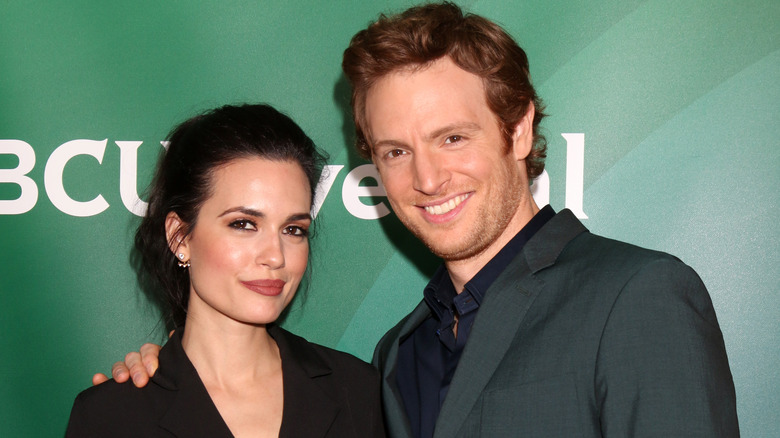 Kathy Hutchins/Shutterstock
Torrey DeVitto brought previous life and work experience—including time as a hospice worker—to her role as Dr. Natalie Manning, which is probably why she feels so close to the character. She told Glitter Magazine, "Natalie is probably the one character I share the most characteristics with. Sometimes with certain storylines of hers, I wonder, 'is art imitating life, or is life imitating art?'" She added she felt her character had some of the best storylines on "Chicago Med." "I love that she has had ... moments of fighting with ICE about immigration injustice issues ... witnessing first-hand racial injustices. I do feel like the writers use her a lot to play out very important story points, which I am always honored to be a part of."
While DeVitto left "Chicago Med" in 2021, she's been acting steadily since her departure. Her next movie, "Twas The Night Before Christmas," will premiere on The Hallmark Channel on December 17 as part of its Christmas movie lineup, according to People.