The Black Adam Reviews Indicate That The Rock's DC Debut Isn't Exactly Super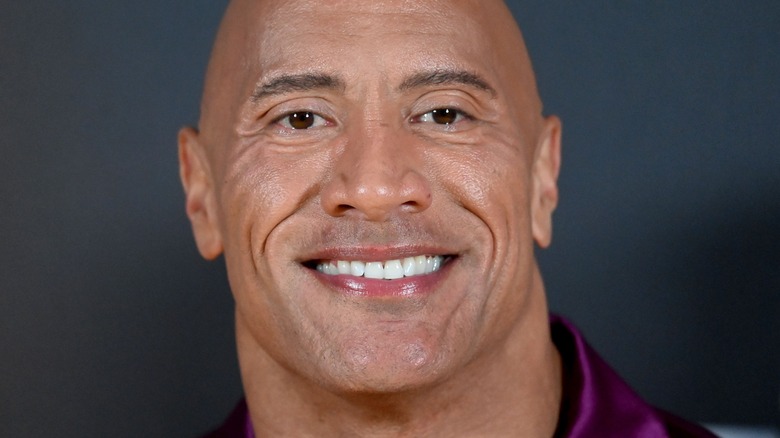 Dave J Hogan/Getty Images
Throughout his Hollywood career, Dwayne "The Rock" Johnson has done more than most actors will in their lifetime. He's joined the "Fast and Furious" family as Luke Hobbs, revived the "Jumanji" series for a new generation of moviegoers, and, infamously, fought Rick O'Connell (Brendan Fraser) as a half-human, half-scorpion CGI monstrosity. Unsurprisingly, as superhero cinema has continued to grow in scope and popularity, the former WWE Champion has gotten in on the action. On the live-action front, he's about to portray Teth-Adam in the appropriately-titled nearly-R-rated DC Extended Universe entry "Black Adam."
Even though he signed on to play the character in a "Shazam!" movie way back in 2007, he's only just begun to do so in 2022. The story of his solo film follows Adam as he breaks his thousands of years-long imprisonment to wreak havoc on the modern world. In response, the Justice Society of America takes it upon themselves to not only stop his destruction but teach him what it means to be a hero. After all, they have bigger fish to fry in the form of Ishmael Gregor, aka Sabbac (Marwan Kenzari), who leads the mysterious Intergang group. With years of waiting behind it, "Black Adam" arrives in cinemas on October 21, 2022.
Ahead of the theatrical arrival of "Black Adam," some folks have gotten to see the long-awaited DC flick early. Sadly, in the eyes of many, the movie didn't prove worth the wait. Here's what early reviews have to say about it.
Folks have lots of complaints about Black Adam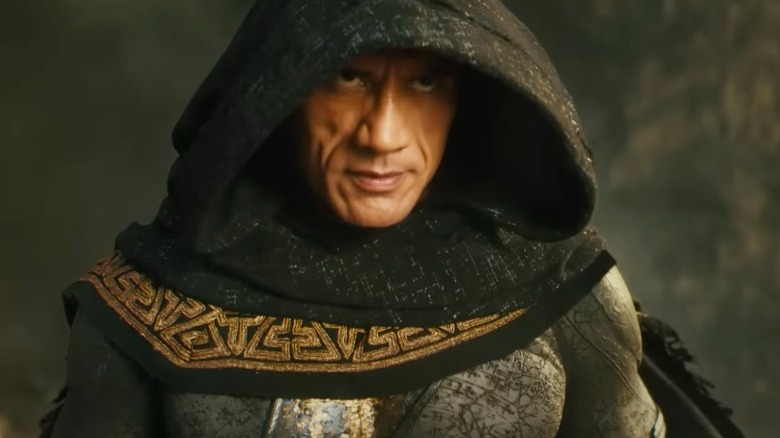 Warner Bros. Discovery/DC Entertainment
At the time of publication, "Black Adam" has wound up with a 47% rotten critic score on Rotten Tomatoes. When reading through what early viewers think about the Jaume Collet-Serra-directed picture, it becomes clear that the film has some fundamental issues.
"It's just as thoughtless and rancid as the rest of DC Comics' crummy catalog," Johnny Oleksinski wrote in his review for The New York Post, mentioning that "Black Adam" suffers from poor dialog and underdeveloped characters — complaints that several others would have. Alonso Duralde of TheWrap says, "Knowing nothing about the Justice Society and its members doesn't make them particularly interesting adversaries for our anti-hero protagonist," and Deadline's Todd McCarthy adds that the film has a bad habit of letting flashy special effects do the talking instead of taking the proper time to flesh out the characters and story.
Something else about "Black Adam" that critics can't look past is the overall quality relative to how long it took to get made. "This is Johnson's baby, a film spotlighting a complicated anti-hero he has championed for years. It wins some battles and packs plenty of punch, yet it just can't get past familiar tropes and flaws," comments Brian Truitt of USA Today. Matt Rodriguez from Shakefire compared the movie itself to the marketing for it, stating, "It's not awful, especially when compared to many of the other DCEU films, but it's far from the game-changer it claims to be."
Some feel Black Adam has redeeming qualities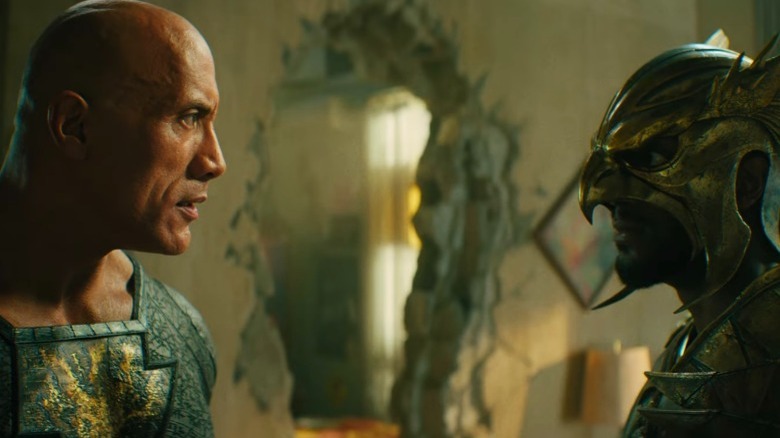 Warner Bros. Discovery/DC Entertainment
While it may sound like "Black Adam" is a huge swing and a miss with critics, that's not entirely the case. More than a few early reviews have praised the feature for a handful of strong reasons.
First and foremost, Jeff Nelson of Showbiz Cheat Sheet voiced his enjoyment in Dwayne Johnson's performance, claiming that Black Adam shows loads of potential in the future of the DCEU. Though Collider's Ross Bonaime isn't totally convinced that "Black Adam" is indicative of where the wider franchise needs to go, he feels it's far from a lost cause. "It's a welcome shift for this larger world and an invigorating look at the potential going forward in this universe," he writes in his review. One can only hope for fans and the sake of all involved with "Black Adam" that this perceived potential is eventually realized.
Gregg Katzman from Comic Book Resources also gave Johnson praise for his take on Black Adam, writing, "Johnson does the character justice and dials the charisma back for a performance that is badass, brutal, confident, and determined, with just the right amount of depth and dry humor." Meanwhile, Ben Rolph of Discussing Film says, "'Black Adam' is a thoroughly entertaining ride that makes for an awesome experience on the biggest screen one can find." Therefore, if you're into Johnson performances and big, bombastic superhero blockbusters, you'll likely enjoy "Black Adam."
All in all, "Black Adam" seems like a mixed bag of a film with more negatives to its name than positives. We can all make our own judgments on it when it hits theaters on October 21.