NCIS Fans Are Convinced Director Vance's Time On The Show Is Coming To An End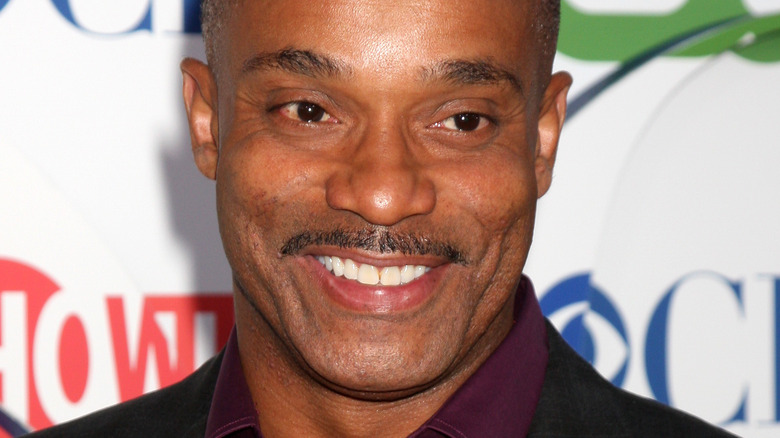 Kathy Hutchins/Shutterstock
Due to the immense amount of time that the hit procedural "NCIS" has been on the air (no less than 20 seasons over the span of 19 years and counting), it should come as no surprise that the cast of the series has undergone some major changes throughout the years.
Some of the most significant character departures from the series include the exits of Special Agent Anthony DiNozzo (Michael Weatherly) in Season 13, forensic scientist Abby Sciuto in Season 15, and the leader of the NCIS team itself, Leroy Jethro Gibbs (Mark Harmon), who left the show during Season 19. Each of those three characters had been iconic staples of the series since it was nothing more than a backdoor pilot on "JAG," and their departures show that "NCIS" is not afraid to shake up its cast time and time again.
Indeed, it seems that there might be another major cast shakeup coming very soon, as some fans believe that NCIS Director Leon Vance (Rocky Carroll) could be exiting the series before Season 20 is over.
Fans suspect that Timothy McGee will soon replace Leon Vance as the director of NCIS
Following the premiere of "NCIS" Season 20, Episode 5 — which saw Special Agent Timothy McGee (Sean Murray) temporarily succeeding Leon Vance as director of the NCIS following the latter's departure to a conference on the other side of the globe — fans online began theorizing that McGee's ascendance to director might end up becoming permanent. "Anyone else think they're setting up for Vance to depart at the end of the season?," wrote u/estreetbandfan1. "I thought that as soon as McGee was on the phone with the senator. Suits him," agreed u/phdeebert.
Leon Vance has been an integral part of the series ever since his introduction way back in Season 5 (which aired in 2008), and any sort of abrupt departure from Vance this season would certainly be a monumental change for the show's future. In a 2021 interview with Outsider's American Entertainment, actor Rocky Carroll explained that the impact of these massive character exits is not lost on him, saying that the series' constant cast shifts actually help to keep the show feeling fresh and creative. "You told so many stories, and some of them you told more than once," Carroll said. "So when you bring in a new character, it opens up so much stuff creatively. So for me, I enjoy it."
Indeed, if Director Vance does actually leave the series, there's no question that plenty of fans will be extremely sad to see him go. But if Carroll's comments are any indication, his departure might actually end up being a good thing for "NCIS" in the long run.