Veep Star Says Final Season Won't Air Until 2019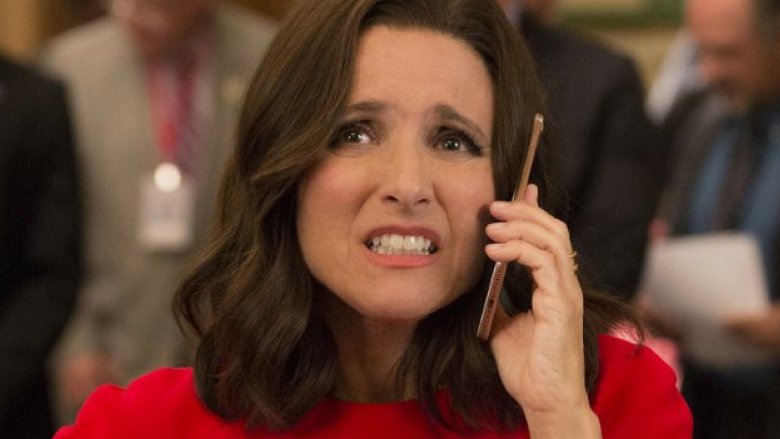 Veep likely won't be returning until 2019. Series star Matt Walsh revealed in a recent interview with Entertainment Weekly that the final season of the political satire has been delayed a year to accommodate Julia Louis-Dreyfus' breast cancer treatment.
Louis-Dreyfus has earned five Golden Globe nominations and six Emmy wins for her role as former vice president (and now former president) of the United States Selina Meyer. Louis-Dreyfus announced on Twitter in September of 2017 that she was undergoing treatment for breast cancer, with production for the show being put on pause shortly after.
"Veep is on hiatus, we'll start filming in August and it will air in 2019," Walsh said. "We've known for about a month. We've seen [Julia], she's done some table reads, she's doing well, she's finished her last chemo, she's in recuperation. Her prospectives have remained excellent throughout. She's very well loved; she's a tremendous person."
Walsh added that four of the scripts for the final season have been written, promising that the producers "will want to make it the best" season the show has had. "I would hide if I had an illness like that, but she's very brave and also better for it because she's helped other women and other women have supported her," he said of Louis-Dreyfus' handling of her illness. "It's a really unique, brave thing she's doing just by being so out there with it."
Tony Hale, Anna Chlumsky, Reid Scott, Timothy Simons, Kevin Dunn, Gary Cole, and Sam Richardson also star in Veep.