Game Of Thrones Star Says It's The 'Perfect Time To End' The Series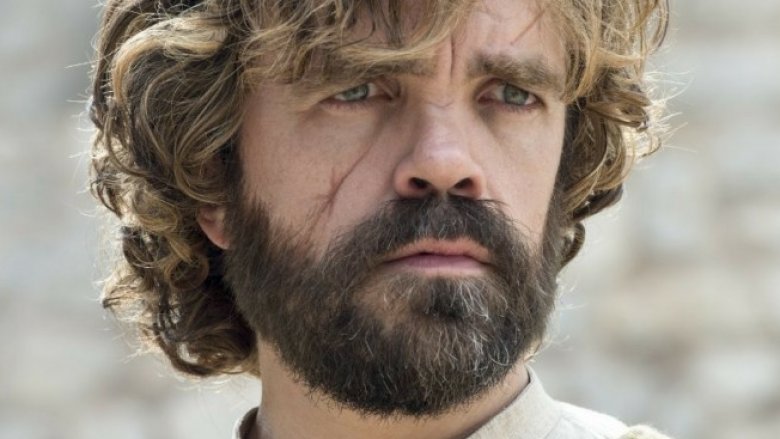 HBO
Winter has finally come, but it won't last for long. And according to Game of Thrones star Peter Dinklage, that's not a bad thing. 
Speaking with Variety at the outlet's Sundance Film Festival studio on Saturday (January 20), Dinklage, who portrays Tyrion Lannister on the acclaimed HBO fantasy drama, stated that now's the perfect time for the figurative change in season and bid the show a final farewell. 
"It's time," said Dinklage. "Story-wise, not just for all our lives. It's the perfect time to end it. Sometimes shows stay on a little too long, the jumping-the-shark thing."
As Tyrion, Dinklage has experienced a full evolution in character throughout the seven-season run of Thrones. The fan-favorite character who infamously "drinks and knows things" transformed from little more than House Lannister's black sheep, frequenting brothels and guzzling wine like it was going out of fashion, in the freshman season to a formidable political force who turned his back on his family and now serves as Hand of the Queen to Daenerys Targaryen (Emilia Clarke). Dinklage touched on what it's been like to act in such a multi-faceted role over the years, noting that it's been difficult parting ways with the story and the character.
"It's bittersweet when it's time to move on with everything. It's always the sad part of our business, because you get pockets of great people for short amounts of time and then you have to move on and it's always heartbreaking. Especially when you've spent more than a couple months with people," the actor said. 
Dinklage's mention that Game of Thrones is ending at the right moment in time echoes what fellow series star Kit Harington once said. The 31-year-old, who plays Jon Snow/Aegon Targaryen, previously told Digital Spy, "Thrones is coming to the end at the right time for me, and everyone involved in it... I was exchanging emails with [showrunners] David [Benioff] Dan [Weiss] last night and we were all getting very soppy and emotional with each other... I'm looking forward to finishing, and eight years is the right amount of time. I wouldn't want it to go on any longer than it has."
The eighth and final season of Game of Thrones is currently in production overseas, with Dinklage noting that filming is about halfway done at the time of writing. "It's the final season, and it's a long one so we're taking our time," he stated. 
Take their time the cast and crew will, as the last chapter of Game of Thrones isn't set to air until 2019. Though it's a long wait, there's a bright side: We have at least a year to prepare our final goodbyes.