Agents Of SHIELD Is Now The Top-Rated Marvel Show On Rotten Tomatoes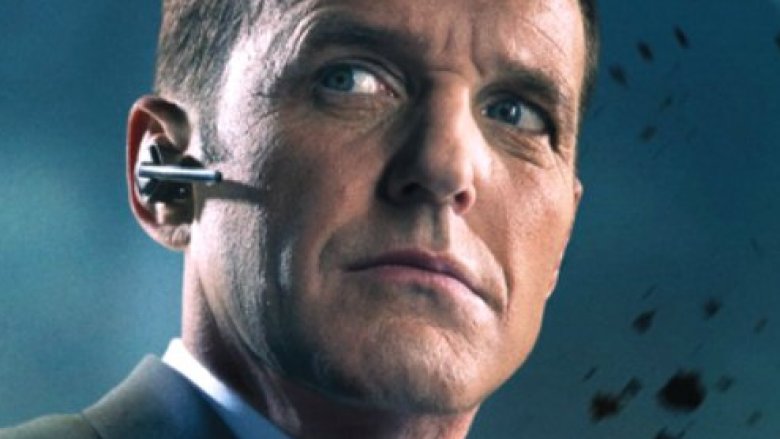 ABC
Agents of SHIELD or Coalition of Critic-Approved Heroes? Either title fits now.
Marvel's Agents of SHIELD has just passed fellow superhero show Luke Cage to become the number one critically rated series in the Marvel Cinematic Universe on the review aggregator site, sitting at a 95 percent approval rating. Its Mike Coulter-led contender Luke Cage settles into a close second place at 93 percent fresh.
Across the board, Agents of SHIELD has fared well with critics, kicking off its first season with an 85 percent approval rating (41 positive and seven negative reviews), and only getting better from there. Season two of the Clark Gregg-starring show earned a 96 percent (22 positive, 1 negative), season three saw a soar to 100 percent fresh (from 14 positive reviews), and season four nestled to a comfortable yet still stellar 94 percent (15 positive, 1 negative). 
With the new ranking now established, Jessica Jones becomes third-best at 92 percent, Legion moves to fourth place at 90 percent, and the long-canceled Marvel's Agent Carter comes in the fifth-place spot at 88 percent. Marvel's Daredevil (86 percent), Marvel's Runaways (82 percent), Marvel's The Defenders (74 percent), The Gifted (70 percent), and Marvel's The Punisher (62 percent) round out the top ten before things take an ugly nosedive. The final two series in the Marvel television world are Iron Fist and Inhumans, which rank at a dismal 19 percent and 10 percent, respectively. 
Agents of SHIELD is currently in its fifth season, with five critics thus far giving it the coveted 100 percent fresh stamp of Rotten Tomatoes approval. The series stars Gregg as Agent Phil Coulson, Chloe Bennet as Agent Daisy Johnson, Ming-Na Wen as Agent Melinda May, Iain De Caestecker as Agent Leo Fitz, Elizabeth Henstridge as Agent Jemma Simmons, and Henry Simmons as Agent Alphonso "Mack" MacKenzie. Season five brought on a bundle of new characters as well: Eve Harlow as Tess, Pruitt Taylor Vince as Grill, Jeff Ward as Deke, and Coy Stewart as Flint. Former Disney channel starlet Dove Cameron is said to have a role in the new season, though details on her part haven't been revealed at the time of writing. 
Here's the plot summary for the fifth season of Agents of SHIELD: "In the aftermath of their journey to another planet, Director Phil Coulson and the rest of the team were driven more than ever to put an end to the Hydra organization. Little did they know that they were up against the deadliest threat they've ever faced–an extremely powerful Inhuman, Hive, who was transported back from Maveth in the body of their worst enemy, Grant Ward. The team was able to thwart and kill Hive and take down Hydra, but they are all still mourning the death of fellow agent and Inhuman, Lincoln Campbell."
Agents of SHIELD airs Fridays at 8 p.m. ET on ABC.