Are 9-1-1: Lone Star's Gina Torres And Rob Lowe Friends In Real Life?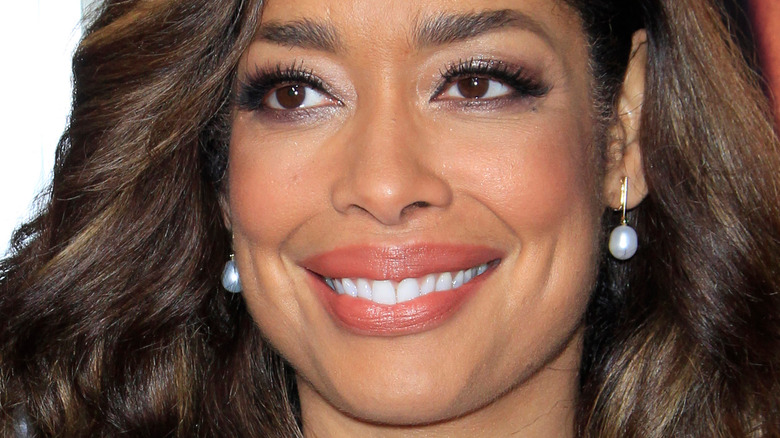 Kathy Hutchins/Shutterstock
Gina Torres' character on "9-1-1: Lone Star," Tommy Vega, first appeared in the series during Season 2 after her character's predecessor, Michelle Blake (Liv Tyler), left the Station 126 firehouse. The new paramedic captain, Vega, is now supporting her family after her husband Charles' (Derek Webster) restaurant closed. The wife and mother feels conflicted over spending more time away from her children while at the station, but she remains dedicated to the job.
Vega is old friends with Judd (Jim Parrack) and Grace Ryder (Sierra McClain) and quickly forms a strong bond with Owen Strand (Rob Lowe), the firehouse captain. She even visits when he's rescued from a serious helicopter crash early in Season 2. Like Vega, Strand is a constant professional, and they're both flawed people who still have a great deal of empathy and compassion.
Their camaraderie on screen has made fans wonder if Torres and Lowe are friends in real life as well.
Torres and Lowe get along very well off screen too
In an interview with Entertainment Weekly discussing her long career, Gina Torres confirmed that, yes, dear readers, she and co-star Rob Lowe are good friends. "My relationship with Rob, on camera and off camera, it just kind of runs parallel to each other," she told the magazine.
The actress said that replacing a regular cast member on "9-1-1: Lone Star" seemed daunting at first. She was nervous about being able to measure up to Tyler and how the other actors would see her. But, she said, "the entire cast was incredibly welcoming to me." (via Entertainment Weekly) This included Lowe, with whom she would have to share plenty of scenes with in every episode. It helped that Torres quickly adapted to the challenge of shooting such a high-octane production alongside Lowe and the rest of the cast.
Torres and Lowe also have a lot in common as professionals. She observed that both of them wanted to do the best job possible, get their scenes done, and then go home. "We share that work ethic, which is great, and kind of a naughty, sick sense of humor as well," she joked to Entertainment Weekly. Not a surprise then that Vega and Strand's friendship feels so genuine when a real one is present off-camera.